By

Leanne Hays
Updated 05/16/2018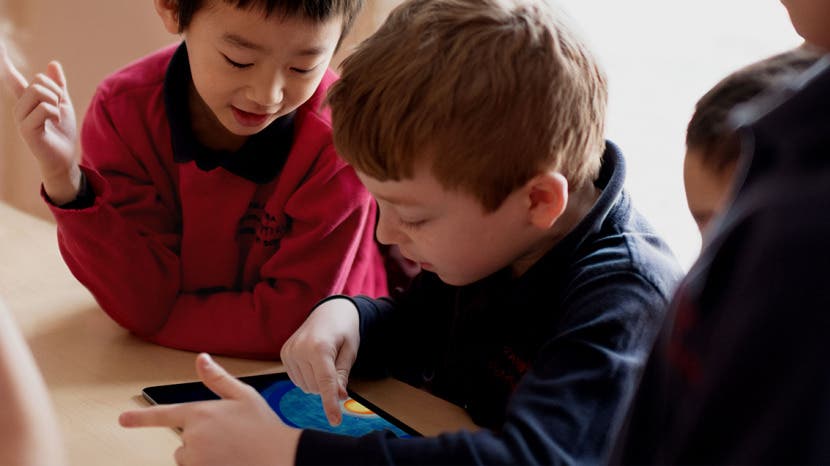 * This post is part of iPhone Life's Tip of the Day newsletter. Sign Up. *
It can be a nerve-wracking step, buying your child their first iPhone. There's a lot of inappropriate content in songs, movies, and apps, not to mention creepers and weirdos on the internet. Luckily, the iPhone has parental controls we can set to keep our children from accessing the more unsavory side of the digital world. In this tip, we'll learn how to use the Restrictions screen to enable restrictions and set a passcode so those settings can't be changed by anyone but you. Let's get started learning how to block websites, lock apps, and decide on Allowed Content, Privacy, Allowed Changes, and Game Center features. 
Related: Texting Etiquette & Safety: 5 Rules for Keeping Your Kids & Teens Secure & Drama-Free  

Discover your iPhone's hidden features
Get a daily tip (with screenshots and clear instructions) so you can master your iPhone in just one minute a day.
To begin:
Open the Settings app.
Tap on General.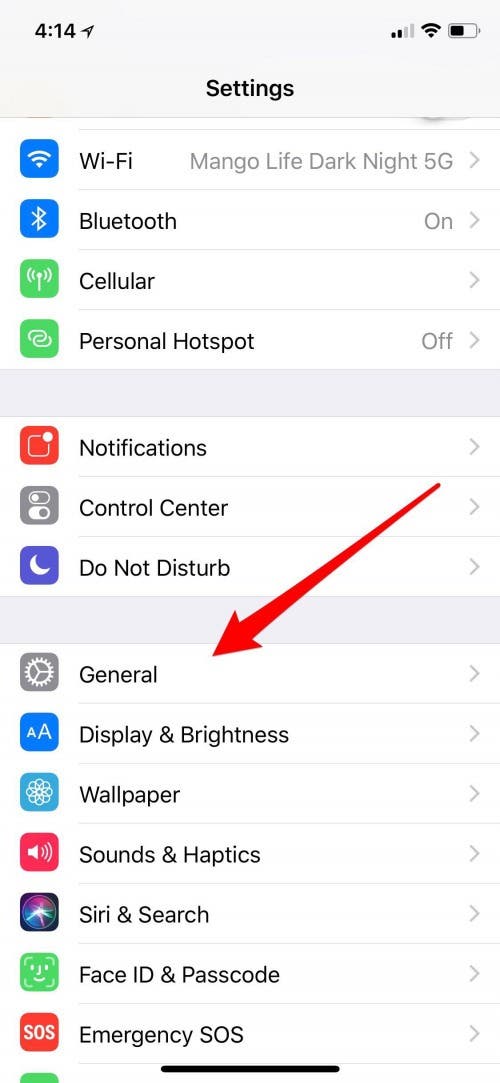 Now tap on Restrictions.
Tap on Enable Restrictions.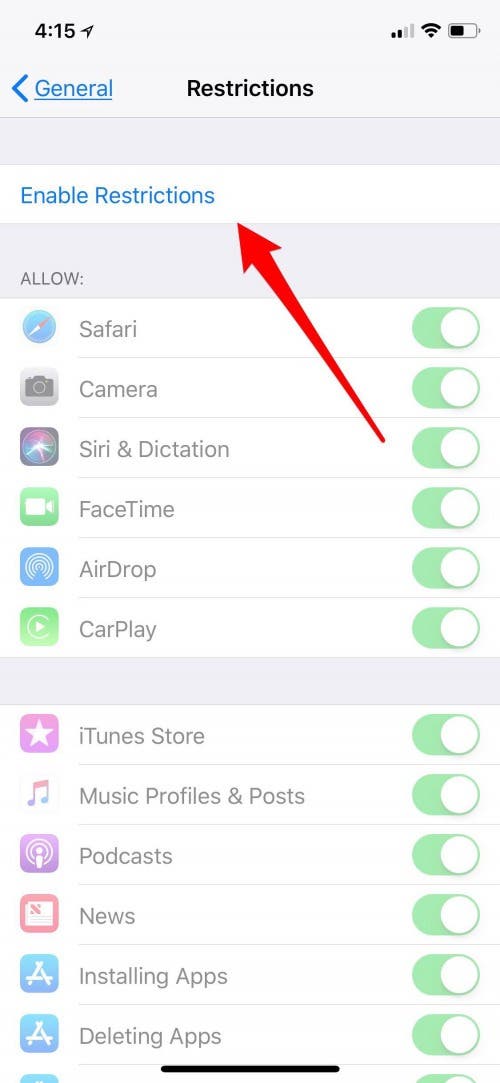 Choose a Restrictions Passcode your child won't guess but that you'll remember. And even if you're sure you'll remember, write it down and put it in a safe place. Forgetting your Restrictions Passcode means it will be almost impossible to ever turn restrictions off; but if you do forget, we have a tip that can help.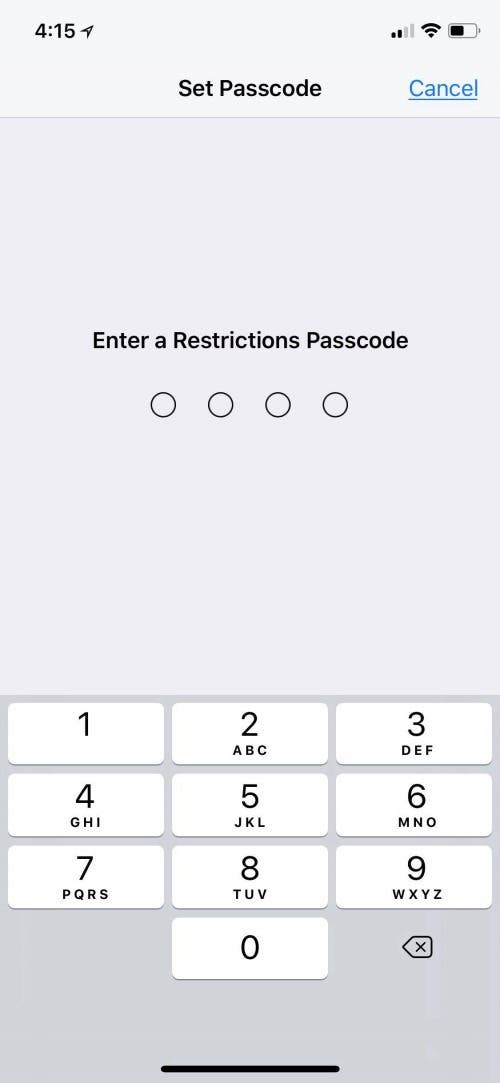 Now you can choose which features and apps you'd like to disable on the iPhone your child will be using. 
Toggle off features that you don't want your child to access.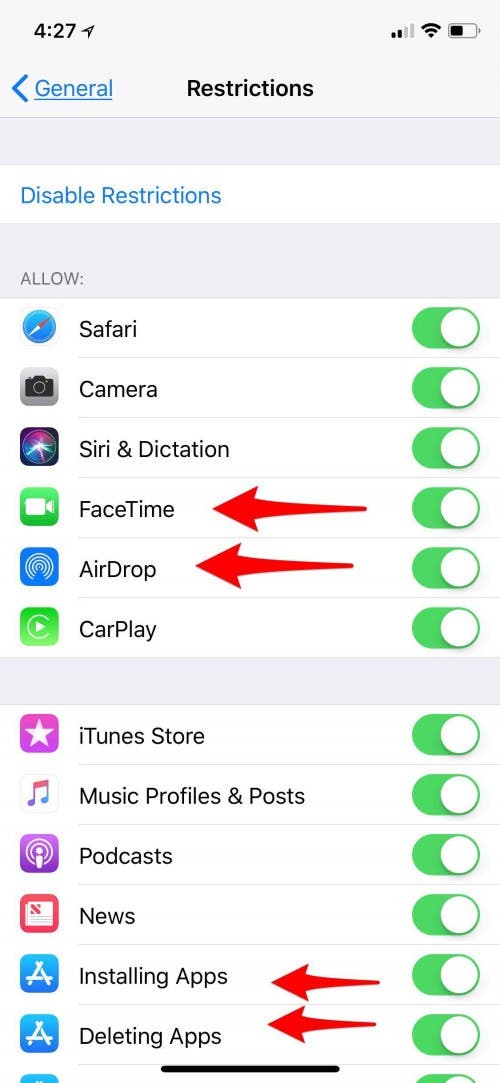 Scroll down to Allowed Content and tap on Music, Podcasts & News.
Toggle EXPLICIT off.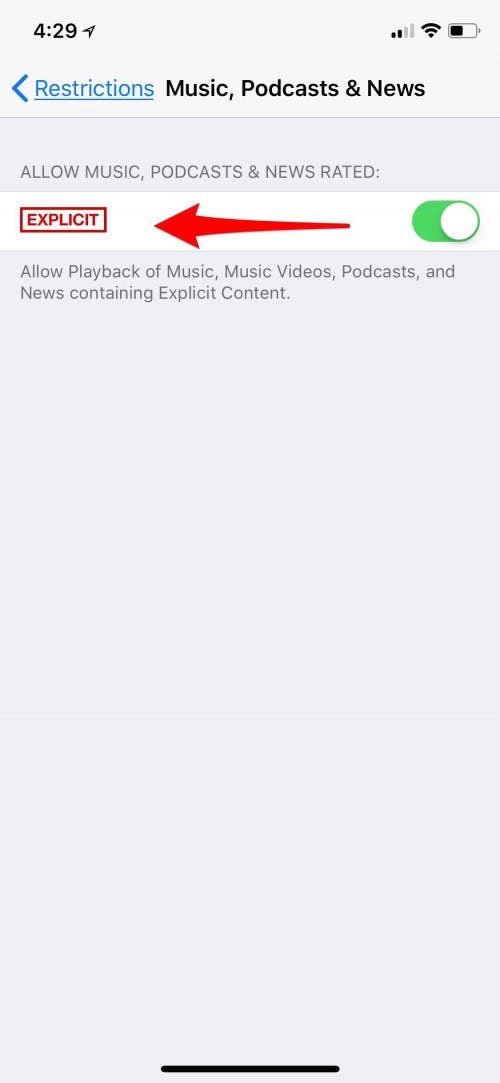 Choose the ratings you'll allow for Movies, TV Shows, Apps, Siri, and Websites.
There are lots more parental controls that you can tailor to your child's age and maturity level; explore the restrictions section and decide which you'd like to set. Remember, you can always go back and loosen these settings later on, after your child has demonstrated they're ready.