By Sarah Kingsbury on Tue, 07/15/2014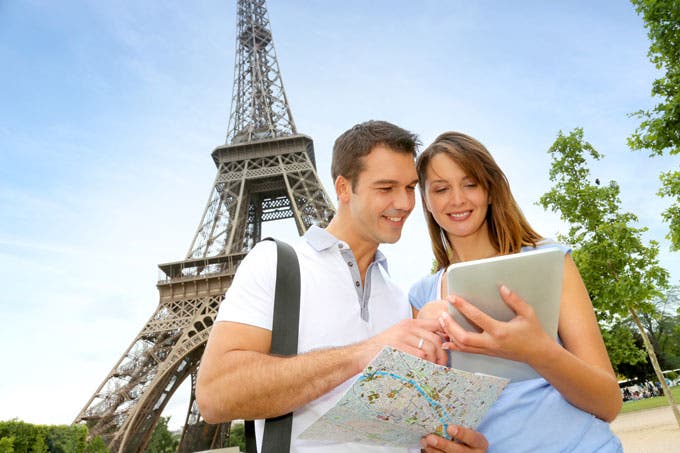 If you are traveling to a place where you won't have reliable or affordable access to data or Wi-Fi, Google Maps allows you to save the maps you need ahead of time for later offline use.
With your iPhone connected to Wi-Fi, open Google Maps and search for the location for which you need a map (you'll need to be signed in to Google to save maps).
Swipe up from the bottom of your screen to bring up the info sheet and tap Save map to use offline.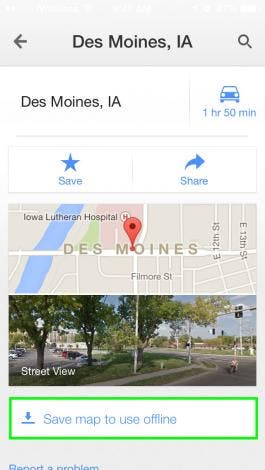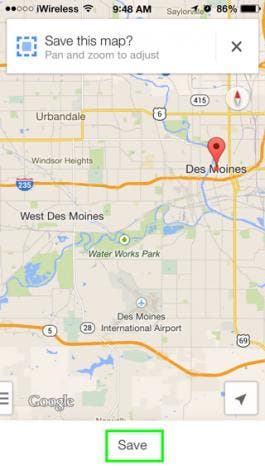 Pinch in or out to zoom in or out on the map, so that it encompasses the desired area and tap Save.
Name the map and tap Save again.
To view your saved map, open Google Maps, tap the person icon in the top right corner, scroll down to Offline maps, and select the map you need.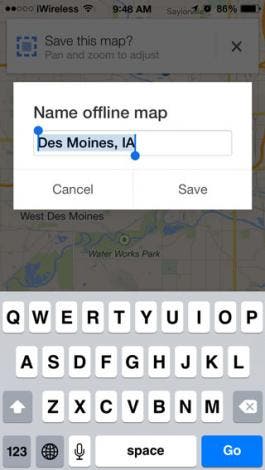 While you can zoom in and out on a saved map while offline, Google Maps does not currently let you search or get directions from saved maps. But you can drop and save pins while still online on locations you plan to visit, which may help you find those places more easily while offline.
Top image credit: Goodluz/Shutterstock.com