By

Jim Karpen
Tue, 01/07/2014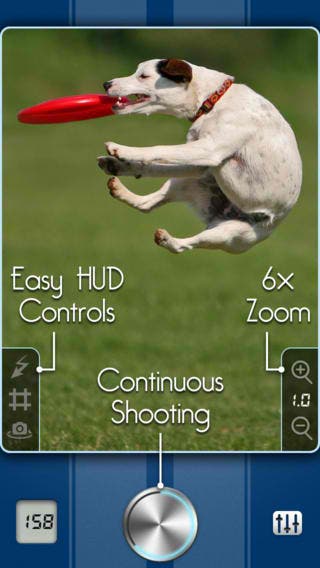 The iPhone 5s camera is already a wonder, and clearly Apple has plans to make it even better, as indicated by the news this past weekend that Apple had purchased both the SnappyCam app and the one-man company that developed it: SnappyLabs. The app had been quite popular because it allowed users to take a burst of high-quality photos, similar to the burst mode Apple eventually incorporated into the iPhone 5s. Apparently creating this feature was no small feat, and Apple must have been impressed by the achievement of the developer, John Papandriopoulos. Apple's intention is likely to incorporate some of the impressive technology of SnappyCam into the iPhone's Camera app. But Apple also purchases companies with the intention of not only acquiring their technology but also their personnel. And so Papandriopolous will now be contributing his expertise as an employee of Apple.
All of this is good news, and one more sign that Apple is always forging ahead. Already the iPhone 5s camera has features found in no other smartphone. And indeed the dual flash has features found in no other camera in the world. 
SnappyLabs is just one of  many companies Apple has purchased in the past year, with the purpose of integrating cutting-edge technologies into their products and continuing to develop a team of talented engineers. One of Apple's purchases in the past was AuthenTec, and now we see the fruit of that purchase in the iPhone 5s in the form of TouchID.