By

Dig Om
Thu, 08/25/2016
The Focal Listen headphones ($249) belong to a growing sector of premium, yet relatively affordable headphones aimed at the mobile audiophile. Unlike many premium headphones that target the smartphone market, the Listen aren't Bluetooth compatible; but what they lack in modern connectivity alternatives they make up for in comfort, design, and audio quality. Not to mention, many mobile audiophiles will swear that when relying on Bluetooth connectivity you lose audio quality; so the fact that the Listen only offer wired connectivity will be a plus in the eyes of the die-hard audio aficionado.
The Focal Listen feature unique, high-end drivers that truly set them apart from the crowd, with their Mylar membranes for the driver itself, and Titanium coated driver domes. The Listen headphones excel at bringing out the rich vibrancy and wide spectrum of any genre of music that you listen to, with a balanced sound that is both realistic and pin-point accurate.
The variance and depth of sound that these headphones deliver is exceptional! One might say that considering the fact that Focal is targeting the mobile audience, who are typically content with less-than-stellar, MP3, compressed audio, these headphones are capable of far greater audio reproduction than the majority of iPhone music libraries are even capable of offering. That said, with these headphones on, you'll feel like you are not only getting the most out of your music, but that you are able to more fully appreciate the range and clarity of your digital audio files.
They are extremely comfortable to wear, even for extended listening or gaming sessions, thanks to a variety of factors. These include plush memory foam ear cushions, a headband that doesn't clamp down with excessive force on your cranium, and a layer of padding within the generously spacious ear cups, covering the speaker driver, which are the icing on the cake and makes these some of the most comfortable headphones I've had the opportunity to review this year. As a person with big ears that tend to be overly sensitive, the extra attention to detail that Focal has poured into the comfort and design of the Listen headphones is greatly appreciated. Nothing takes away from my enjoyment of an otherwise high end pair of cans like my ears pressing uncomfortably against a hard speaker driver within the ear cups.
The drivers' unique components and large, 40mm diameter size go a long way towards crafting an acoustic listening experience that is sure to impress even the staunchest critic of mobile audio. Add to the mix, the noise isolation of their form-fitting ear cushions and their closed back design and what you are left with is a contender for the year's best headphone.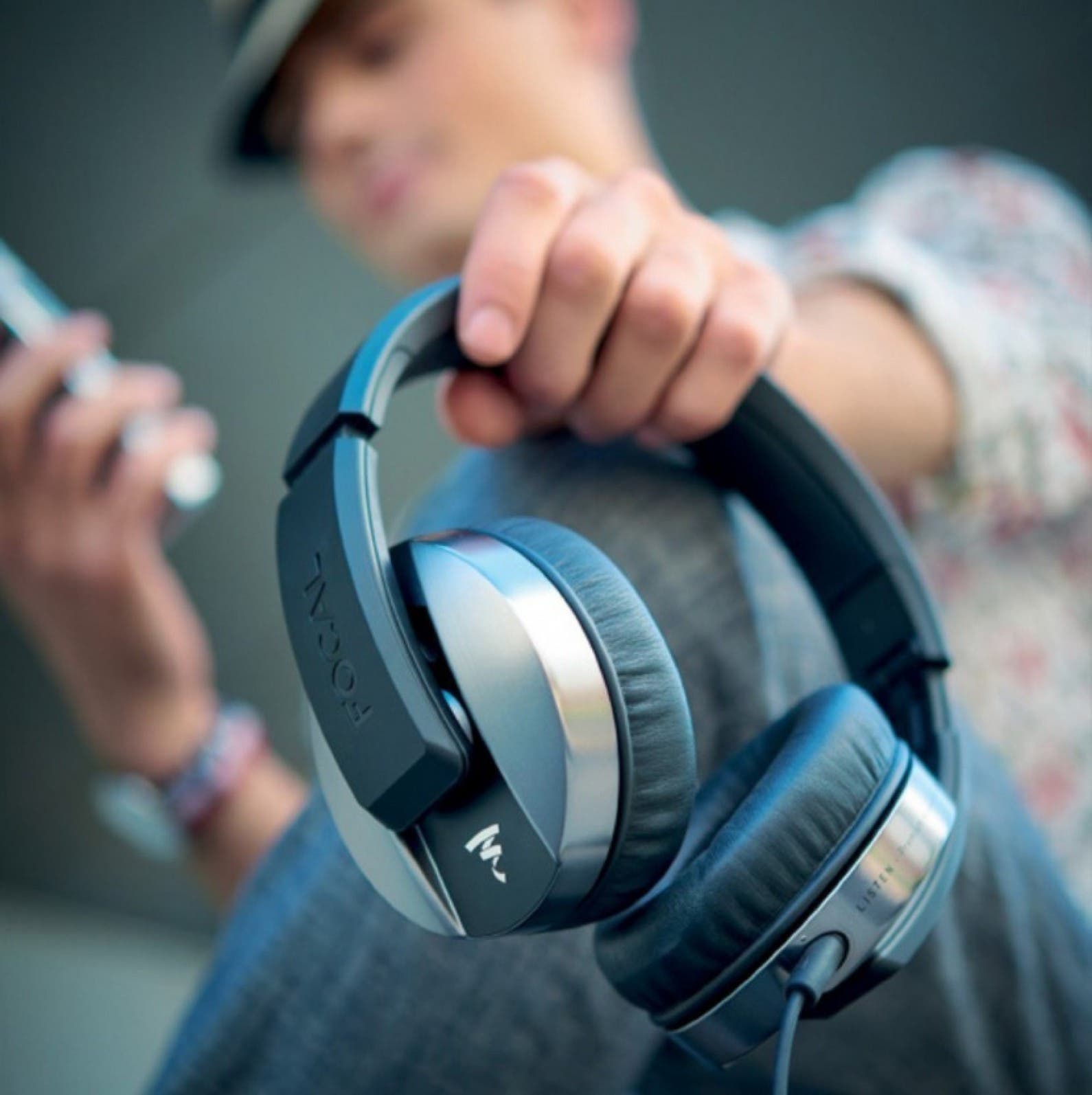 Although they are a powerhouse when it comes to audio performance, they are a streamlined and lightweight when it comes to portability. Their folding design and nominal weight allows you to transport them with ease, without taking up excessive space or adding much extra bulk. My one critique of these headphones has to do with the remote control on the headphone's audio cable, as it does not allow for as much playback control as I've come to expect in an in-line remote. It allows users to turn their tunes on or off, and it will even answer or hang up from a phone call; however, I've grown accustomed to in-line headphone remote controls that allow you to control both the volume and track selection. This minor inconvenience aside, I'd still have to give the Focal Listen very high marks for overall excellence of design and audiophile quality sound performance.