By Sarah Kingsbury on Fri, 03/14/2014
A couple of weeks ago we covered creating keyboard shortcuts to help you type commonly used phrases quickly. Did you know that you can also create shortcuts for emoji characters (those cute emoticons that go way beyond your average smiley face)? This is really handy if you use a lot of emoji characters and don't want to switch back and forth between keyboards all the time.
Before you can do this, you'll have to enable the emoji keyboard if you haven't already:
Go to Settings>General>Keyboard>Add New Keyboard>Emoji.
After you've enabled the emoji keyboard, go back to Keyboard and tap Add New Shortcut. Tap on the globe icon in the lower left between the number and mic icons. This will take you to the emoji keyboard. In the Phrase field enter the emoji you are creating a shortcut for. Tap the globe icon again to switch back to the English keyboard and then enter a word in the Shortcut field and tap Save in the upper right corner.
Now every time you type this word the emoji character will automatically be substituted.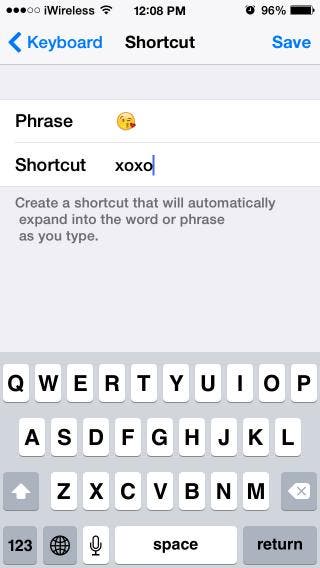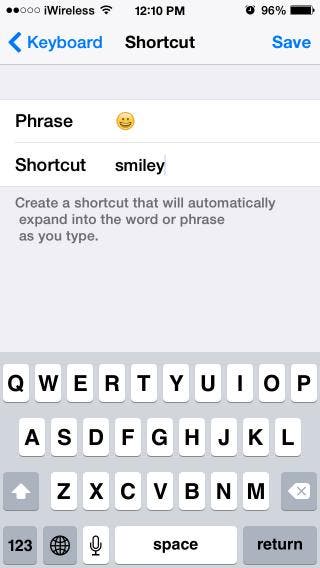 Have an awesome tip to share with your fellow iPhone Life readers? Email me at sarah@iphonelife.com.