By admin on Mon, 10/15/2012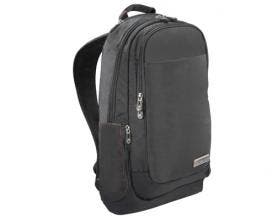 Who doesn't need a good pack these days to lug around a laptop or tablet and accessories? The days of the old rigid briefcase are now in the historical archives of artifacts past.
The Harpoon Daypack is as functional as it is handsome. You would be proud to wear it with your tuxedo to any formal affair. It comes is both black and grey.
Large enough to accommodate your needs without being hugely bulky and cumbersome, it measures 18.4" x 12.13" x 5.25" and weighs a mere 2.21 lbs. Made of Ballistic Nylon, it is water resistant, lightweight, and rugged with Double Diamond Ripstop lining.