By admin on Wed, 11/28/2012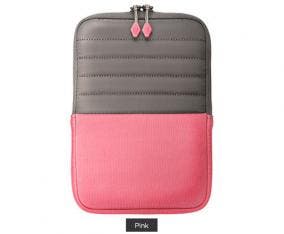 If you've invested in a new iPad Mini, you'll surely want to protect it with a stylist padded case. The new X-Doria padded two tone case will do a superb job for you, but it does much more.
This well crafted case also acts as a stand for when you want to read, watch movies, surf the Net or play a game. All you have to do is unzip it, take out your iPad and then slip it behind the two rigid holders at each end of the two open flaps of the case. Voila! You have a great stand for your device.