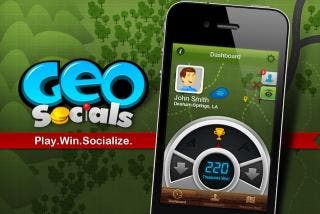 GeoSocials: A Brand New HyperSocial Game for the on the go social networker and virtual explorers of the future.
New York, NY - Announcing that XLabz Technologies has released their highly anticipated location based social game, GeoSocials for iPhone, iPod touch and iPad users.
Based on the principles of gamification, GeoSocials is a real-time, location based social game played in and around one's location. Here, players can earn virtual and sometimes real rewards that boost their standing within the game's landscape. Think of it like a social game layer built atop the real world.