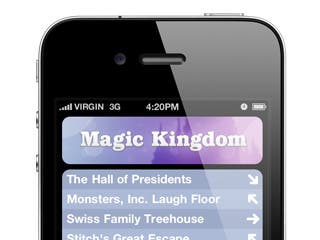 Carrboro, North Carolina - Adelie Software is proud to announce the launch of Magic Map for iPhone and iPad 3G. This innovative app uses the GPS and compass to point the way to rides, entertainment, dining and more at Disneyland and Walt Disney World.
Magic Map automatically locates the nearest points of interest and uses the compass to point the way to them. As you move around, it uses the compass to keep the arrows pointed the right direction.
"Magic Map makes it easier than ever before to find your way around the parks," said Ian Meyer, Adelie Software founder. "You don't have to find a map and figure out where you are, just launch Magic Map and see which way to go."