By

Sarah Kingsbury
Wed, 10/09/2019
Half of all adults in America are living with one or more chronic illnesses, according to the Centers for Disease Control. But thanks to the growing availability of smart health-monitoring devices, patients with iPhones have never been more empowered to take a bigger role in managing their own or their family's health. This gear makes it easy to collect and share the most accurate data possible with care providers, which can lead to better health outcomes. Health-monitoring devices for iOS can range from basic equipment like thermometers and pillboxes to more specialized equipment meant to be used as part of a doctor-supervised care plan for conditions like diabetes or asthma. Since accuracy is essential for these devices to be helpful, some may require you get training from a health professional in order to use them properly.
Related: How to Add an Emergency Medical Card to Your Lock Screen on iPhone

Type two diabetes is one of the most common chronic illnesses in the US. Successful management of any type of diabetes requires regular blood glucose monitoring, so the patient can use the information to ensure their blood sugar levels are in a healthy range. The Dario glucose monitor is small, portable, and easy to use. You simply plug the meter into the iPhone's Lightning port and insert a test strip. Once you prick your finger with the Dario monitor and add a drop of blood to the strip, the meter uploads the blood glucose reading to the Dario app. The app itself is easy to use, sends testing reminders, allows you to track the goals you've set with your doctor, and makes it easy to see the connection between blood glucose levels and variables such as meals, exercise, and mood.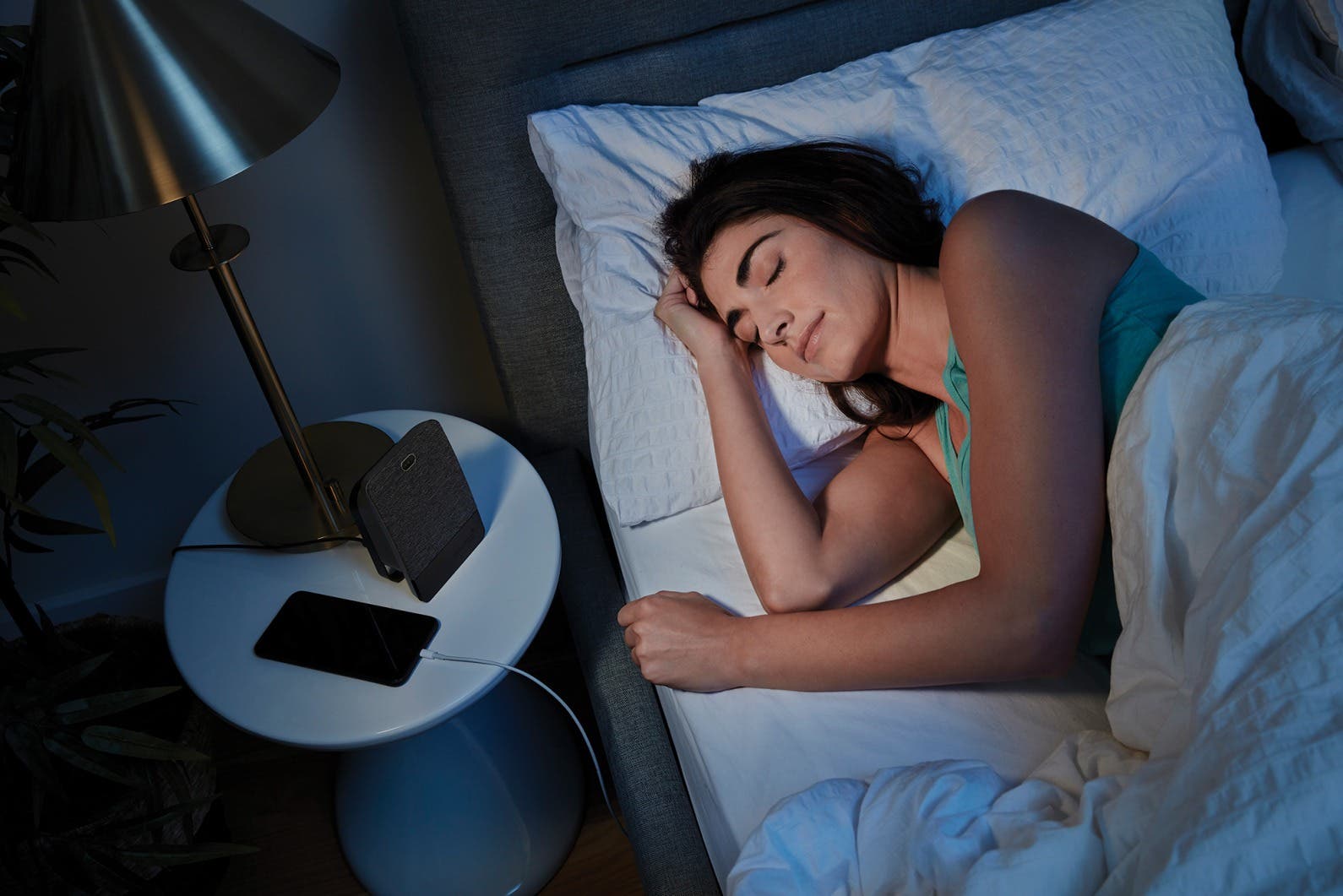 Poor or inadequate sleep doesn't just make for unsafe driving or a lousy day at work. Not getting enough sleep on a regular basis can be a factor in developing serious health issues such as obesity, high blood pressure, and diabetes, according to the National Institute of Health. For those of you who have difficulty getting enough rest, a sleep monitoring system like the SleepScore Max can help identify and remedy the underlying causes. The SleepScore Max is unobtrusive (no need to place anything between the user and their mattress) and easy to use, even in situations where you share a bed with a partner. The SleepScore Max monitors breathing, ambient noise, and light during the night, and you can track other factors such as alcohol and caffeine intake and exercise in the app. The app then uses all that information to provide helpful insights for improving your sleep.
Monitoring lung function at home with a spirometer can help those with serious asthma monitor how well their treatment plan is working, decide whether they should adjust their medication, act to prevent flare-ups, or seek medical attention. Using Bluetooth, the spirometer Air Next and the companion Air app make it easy to track the results and share them with a doctor. To use the device, you'll need to be trained in using a spirometer properly by a health professional and will need to consult with a doctor for interpretation of the test results.
Remembering to take all of your medications at the right time is a crucial part of managing any health condition, but it's easy to get distracted and let the appointed time go by or to accidentally leave your medications at home. This smart pill box lets you easily track which medications you take and when, set alarms and refill reminders, and in the case of parents or other caretakers, track whether family members are following their medication plans. Memo Box Mini can even send alerts if you leave a designated location without your medication. Tiny Logic also offers the Memo Box 7 Day pillbox ($199) if the Memo Box Mini isn't big enough.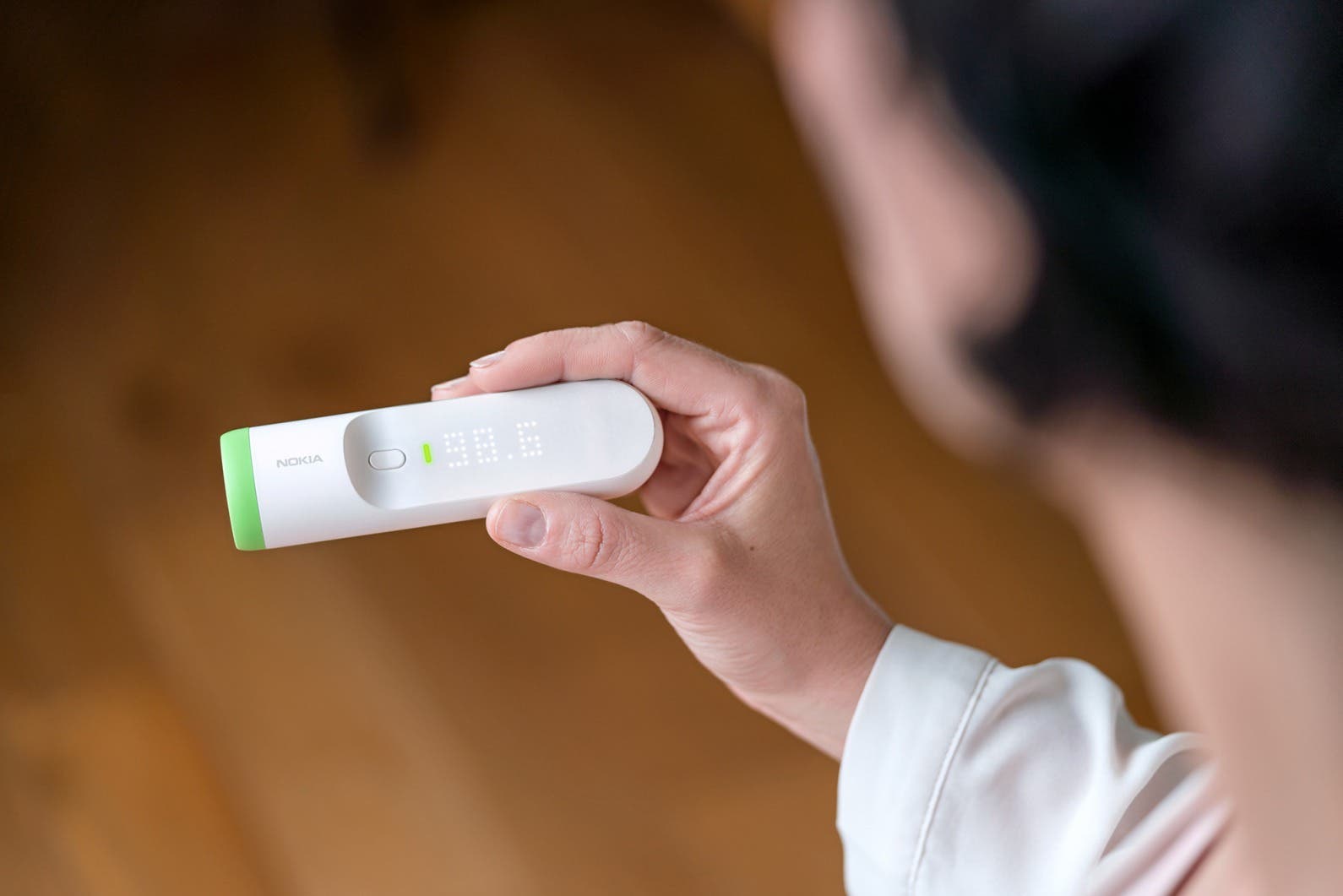 A reliable thermometer might be the most basic, yet most essential, health-monitoring device any home can have. It will probably see the most use out of all the contents of a family first aid kit. We like the Thermo because it is non-invasive and doesn't require much in the way of willing participation from a cranky, sick child. This smart temporal thermometer doesn't even need to touch the skin to give an accurate reading. You can set up profiles for each family member, track other symptoms of illness along with temperature, track medications, and get helpful medical information in the Thermo app. Parents will be glad to know they can set reminders to check temperature at intervals, making it easier to track the course of a sick child's fever during the night.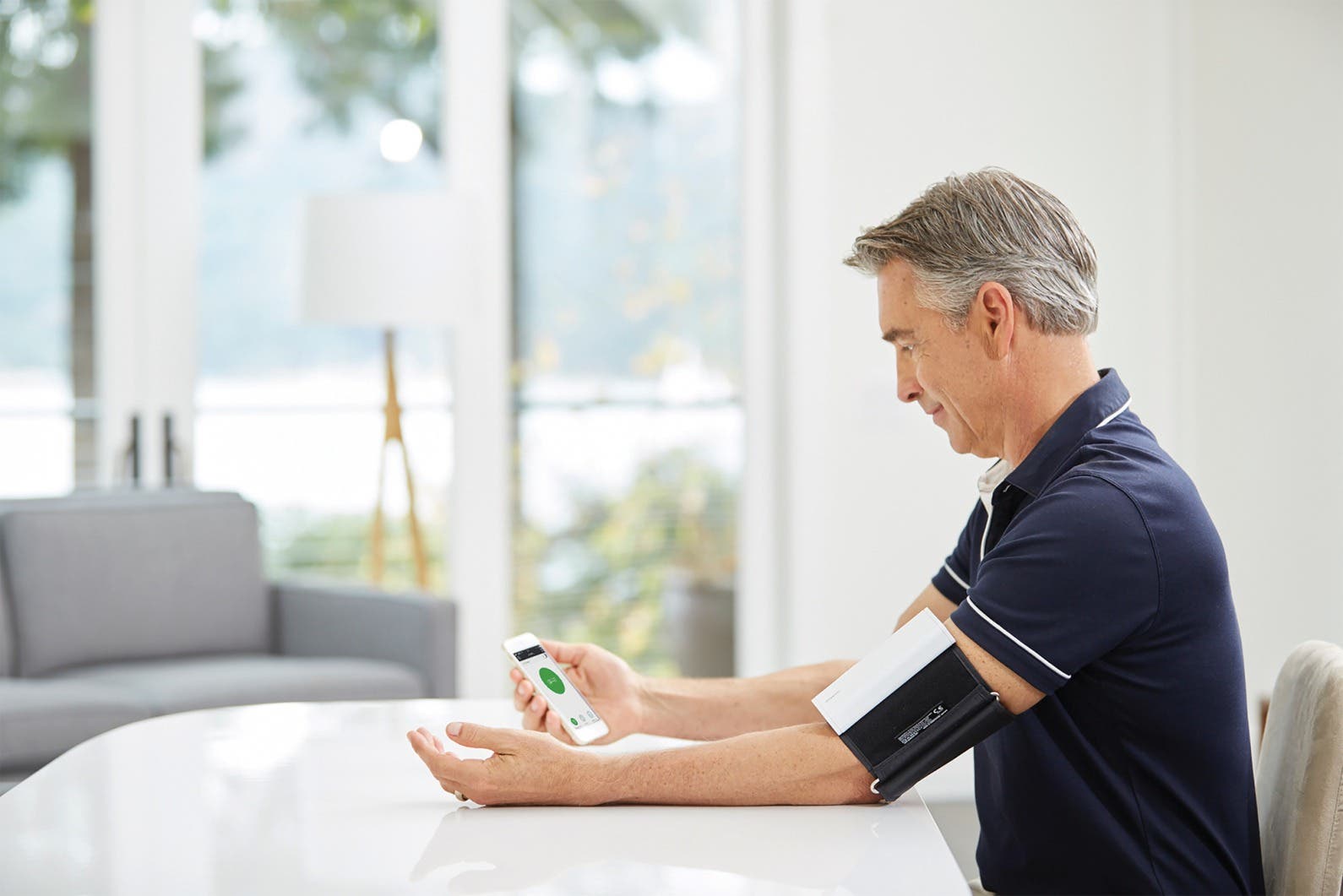 According to the Mayo Clinic, uncontrolled high blood pressure can lead to many serious health problems, including stroke, heart disease, kidney failure, and dementia. Regular monitoring at home with the Qardio Arm can help patients and their doctors develop and stick with a successful treatment plan. The Qardio Arm is lightweight and portable, connects to the iPhone via Bluetooth, and was the easiest to use of all the blood pressure monitors we tested. Quardio has one app for all its smart health devices, which is handy if you have more than one Qardio device. The Arm section of the app includes helpful tips for getting accurate readings and explanations of what the measurements mean. The app also allows users to set reminders to measure their blood pressure and share the information with their doctors.