By

David Averbach
Updated 11/29/2023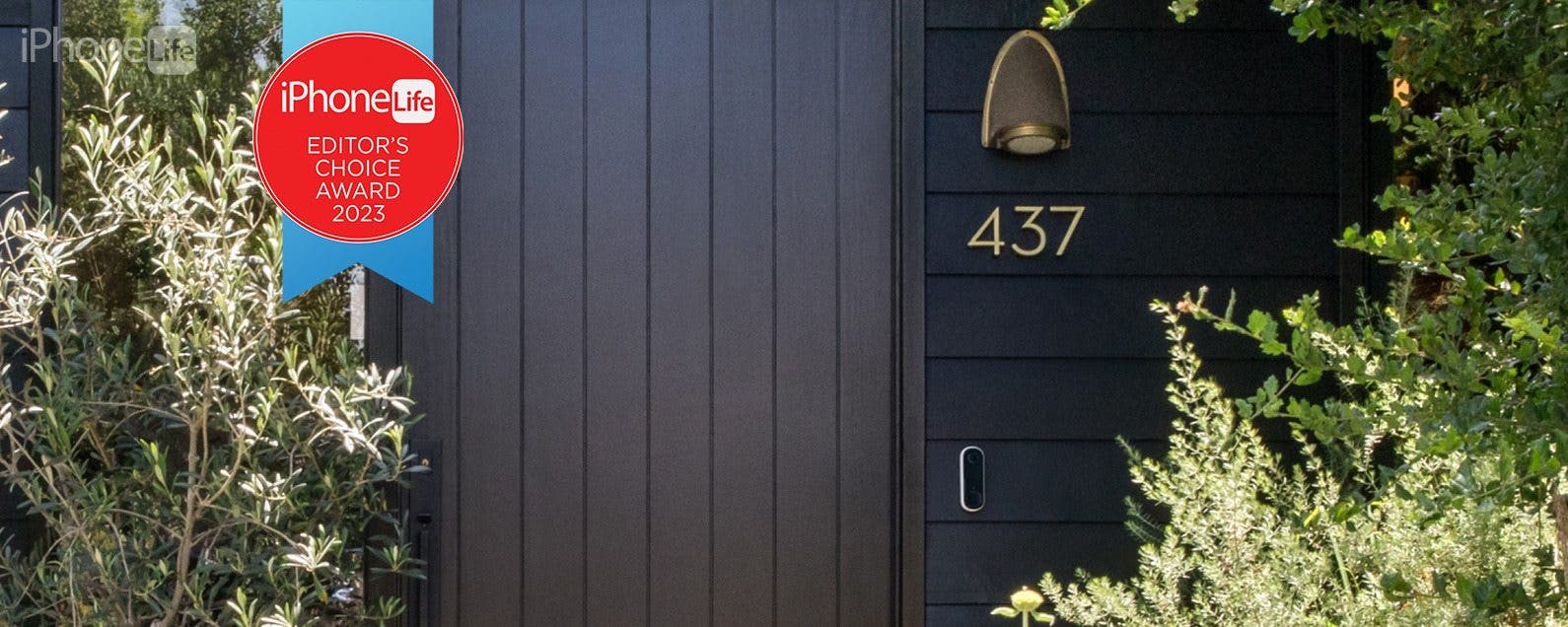 Having a smart home is no longer a thing of science fiction. From lighting accessories to smart thermostats, check out iPhone Life's choices for the best smart home tech of 2023 and bring your home into the future.
Smart Home 101
Before we get started, it's important to go over some of the basics concerning smart home gear.
Look for HomeKit-compatible products: Apple built HomeKit to let you control smart home gear through the Home app on your iPhone. This lets you access everything in one place and with Siri, too. You can also create powerful automations within the Home app. For example, you can say "Siri, goodnight" to turn off your lights, lock your door, turn on your humidifier, and turn up your heat. Buy HomeKit-compatible gear for the best experience—you'll thank me later!
Always buy from reputable brands: There have been a string of privacy controversies with smart home products—especially security cameras, from company employees accessing the camera to police watching the footage without a warrant. Make sure to research the brand before buying a smart home product.

Be prepared for issues: I have used smart home products for years, and I still regularly find setup confusing. Allow plenty of time when setting up a new product.

Video doorbells can sound like a novelty product, but I've found them to be incredibly useful. You can see who's at the door and talk to visitors when you're in the other room or away from home. Video doorbells also provide the peace of mind of having a security camera (complete with stored recordings) to protect you from intruders. When it comes to security cameras, it's important to use a reputable company, and Arlo has an excellent reputation. The Arlo Video Doorbell is HomeKit compatible, has a wide field of view, and high-quality video—even at night. The app uses AI to distinguish between people and pets and can even recognize packages.

Discover your iPhone's hidden features
Get a daily tip (with screenshots and clear instructions) so you can master your iPhone in just one minute a day.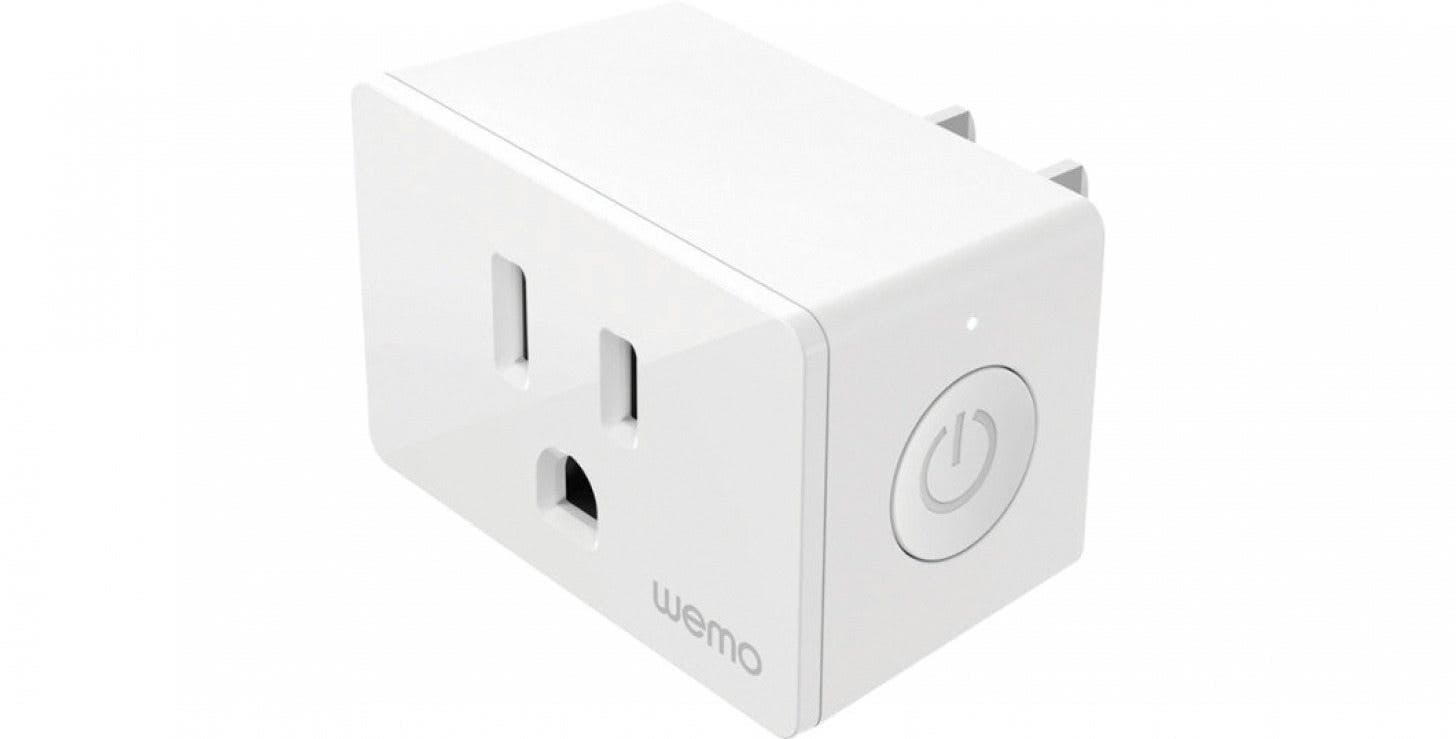 I love smart home products, but they have the unfortunate tendency of being both expensive and complicated to install. That makes a smart plug a great start. They are inexpensive, easy to install, and incredibly useful. I've used Belkin Wemo smart plugs for years. They are HomeKit compatible, have a very slim profile, and are easy to set up. I've found a ton of uses for them over the years. I have one Wemo connected to the humidifier in the bedroom so that it automatically turns on in the evenings. I use a smart plug for my Christmas tree each year so that the lights automatically turn on in the evening, but then turn off at bedtime to avoid a fire hazard.
Some of Nanoleaf's wall lights are a little too futuristic for my tastes, but Elements come across as sophisticated. Nanoleaf has a wide selection of HomeKit-compatible smart light solutions ranging from lightbulbs to modular wall displays. These connected hexagonal panels have a wooden veneer surface and a soft backlit glow that can respond to music, your touch, or another customized you can program in the app. They are easy to set up and you can arrange the hexagons in any pattern you like.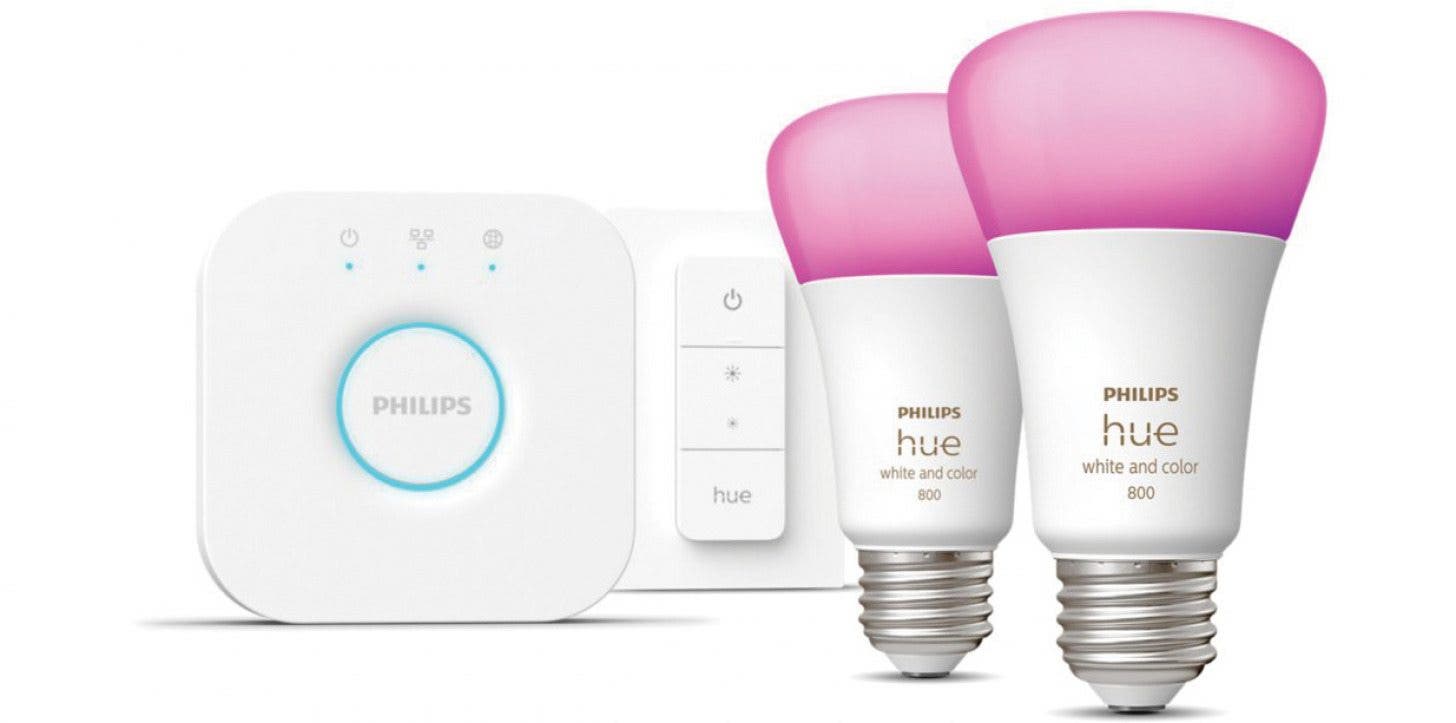 I've tested most of the major smart light brands and Hue is by for my favorite. I love how the lights automatically turn off when you leave the house and turn on when you come home. Plus, it's very satisfying to instruct Siri to turn off all the lights in the house as your head hits the pillow. I've found Hue lights to work very reliably. The colored lights have a nicer glow than other brands and if you have multiple color lights, the app has excellent scenes for setting a color palate across your house.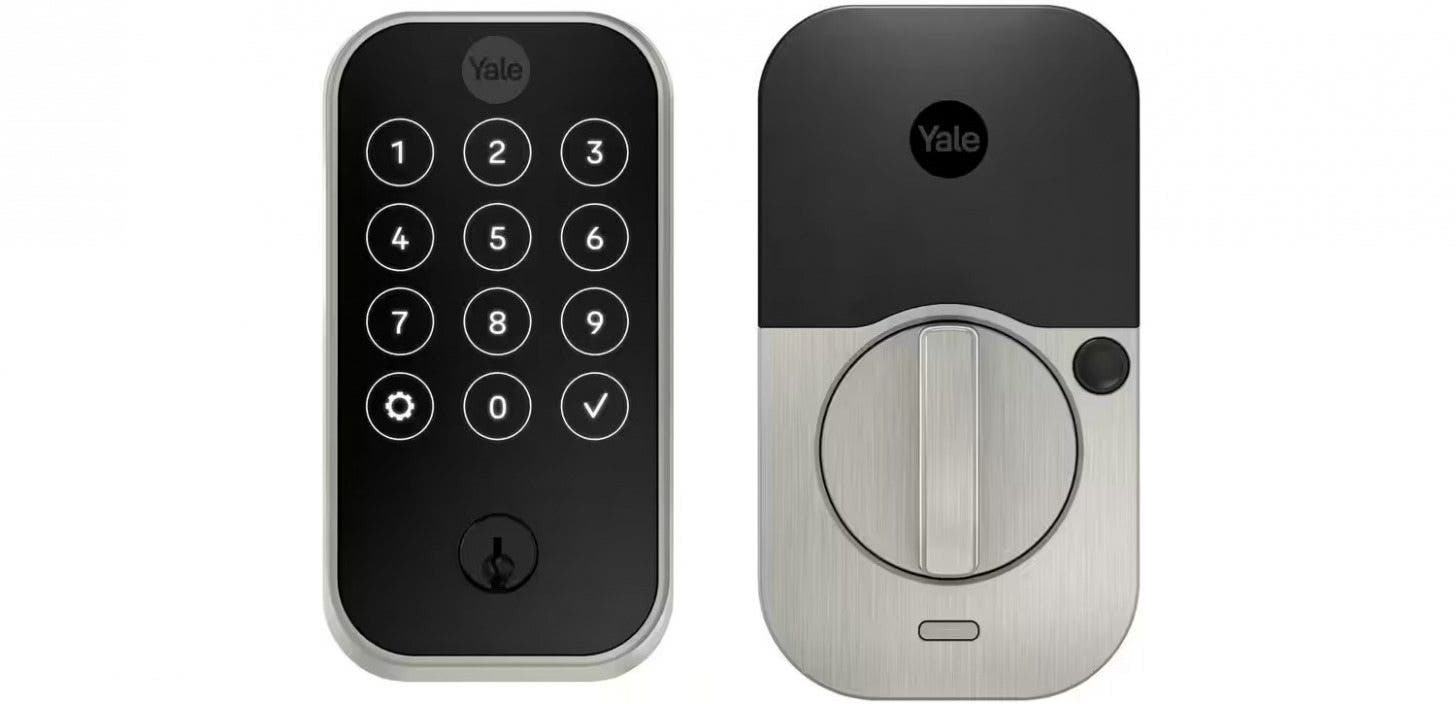 It is so great having the peace of mind knowing your door is always locked while also having the convenience of the door automatically unlocking when you arrive home. Smart locks are also a game changer for visitors. It's great to be able to give access to cleaners or a dog sitter on a set schedule. I've used Yale Locks for years and have found them to work reliably
with an easy-to-use app. I love the addition of a keypad so that I can give access to visitors without requiring them to download an app. I strongly recommend getting the Wi-Fi model so you can control your lock remotely. I also recommend getting the version with a key so that you can get in manually in case the battery-powered auto-unlock fails.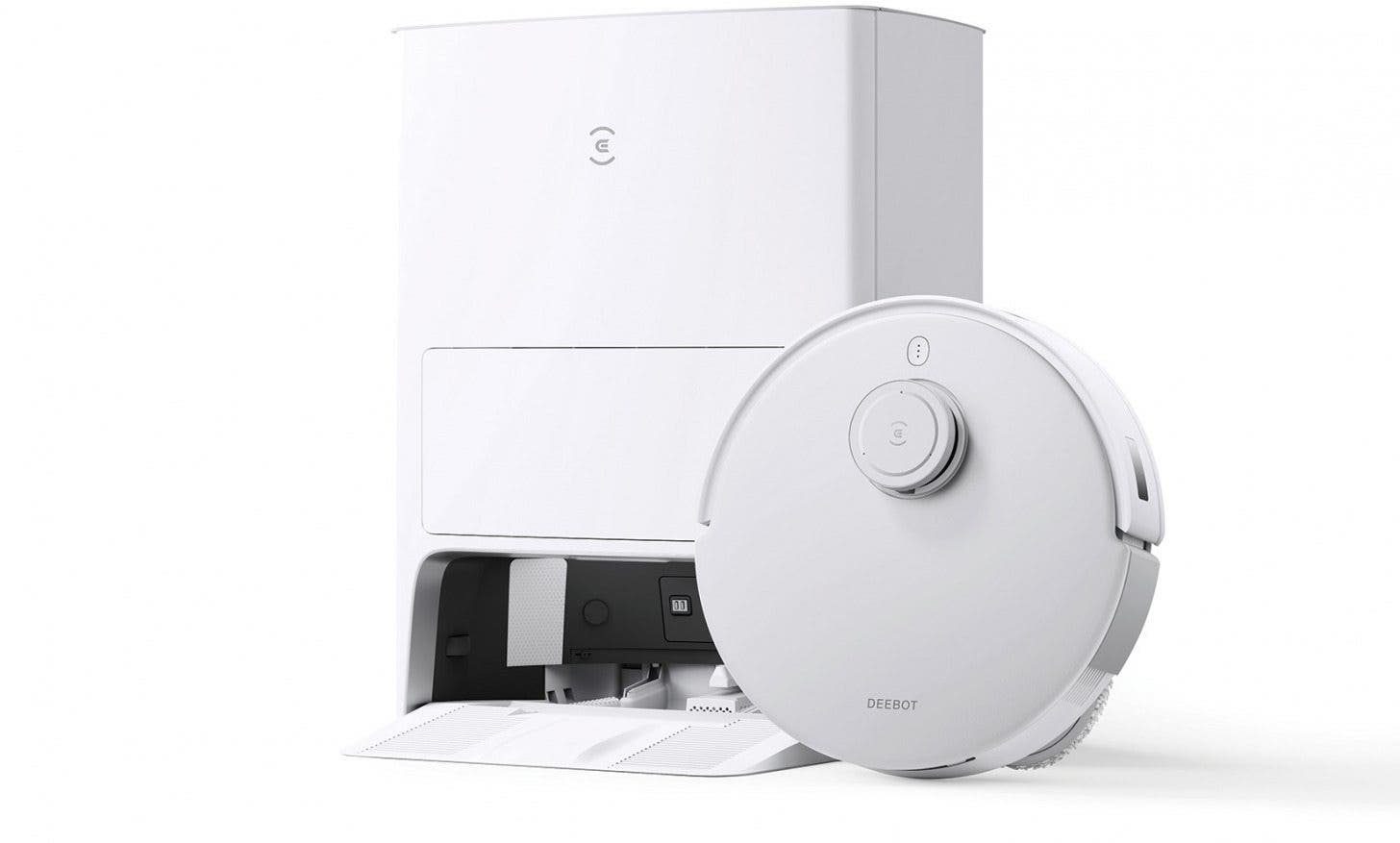 When smart vacuums first came out, I was really excited by the promise of never having to vacuum again. Unfortunately, my smart vacuum constantly got stuck under the couch or tangled up in cables. The whole thing was such a hassle, I found it was easier just to vacuum the old-fashioned way. If this was your experience, I'm happy to say that smart vacuums have come a long way. The DEEEBOt T20 OMNI not only vacuums, it also mops with hot water. It uses advanced mapping technology to avoid obstacles such as rugs and furniture. Unfortunately, with smart vacuums you get what you pay for; the DEEBOT is not cheap, but if you have pets or young children it can be a total game changer!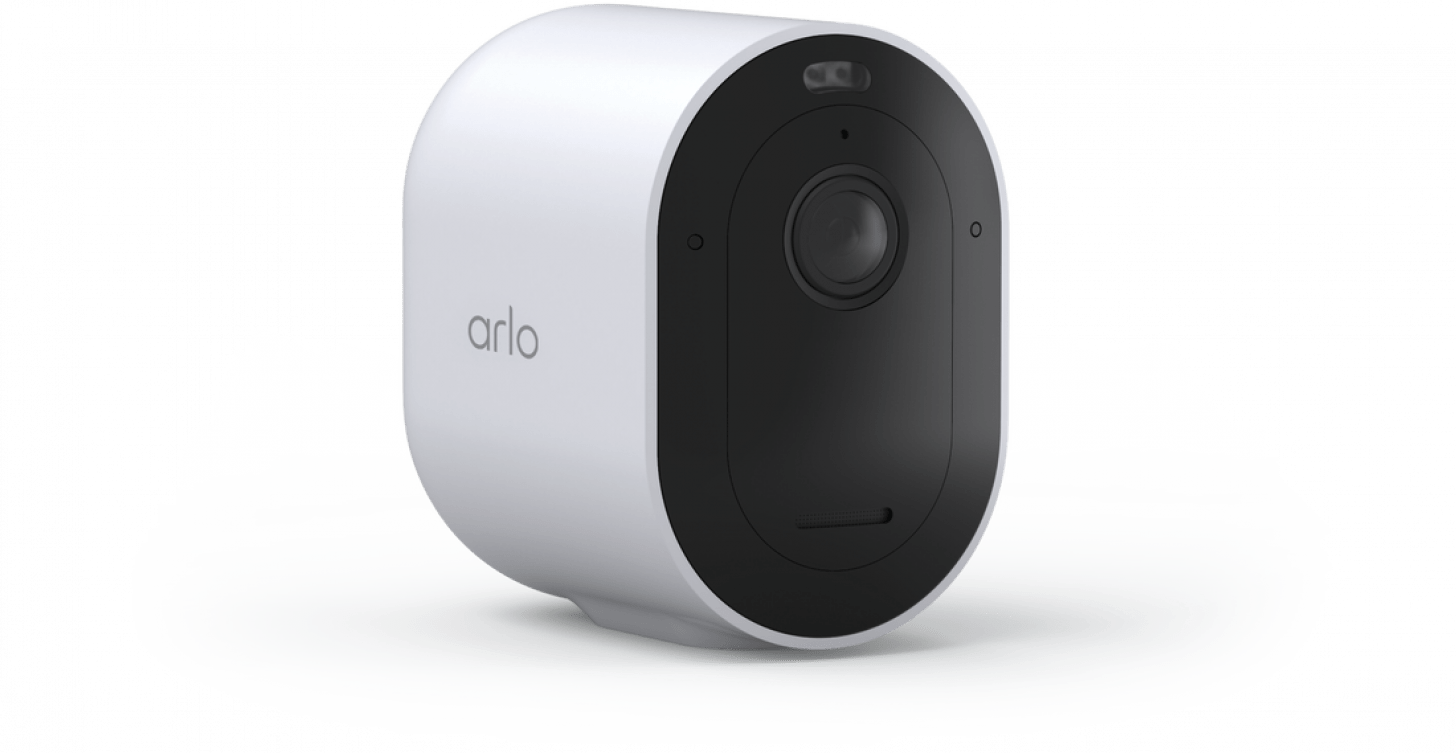 Security cameras can be an excellent companion to a video doorbell for areas of the house that a video doorbell doesn't cover. It's helpful to have the video doorbell and security camera to be from the same company so you can manage all the recordings and notifications in one app. As previous mentioned, Arlo is HomeKit compatible and has an excellent reputation for security. The Pro 5S 2K has both a wide field of view and 12x zoom. The AI will automatically zoom in on points of interest as it's recording. It is battery powered so it doesn't require any wiring and is easy to install. My favorite feature is its excellent night vision plus a built-in spotlight.
Ecobee lets you use your iPhone to control your thermostat. It's HomeKit compatible so you can also use Siri or build automations. In addition, Ecobee uses motion sensors and AI to learn your behavior to keep your house a comfortable temperature while saving you money. The premium model comes with a room sensor so you can measure the temperature in multiple locations of your house. I have the sensor in my bedroom so it uses my bedroom temperature while I sleep and the living room temperature during the day. Ecobee comes packed with additional features, such the ability to respond to Siri requests and measure air quality.