By

Tamlin Day
Tue, 07/10/2018
As iPhone users, we use apps every day. From Contacts to Facebook to games and books, we use apps to connect with each other and the world around us. Of course, the more specialized apps are often the most expensive, such as apps marketed toward graphic designers and writers. Games can also come at a high premium, and let's not forget the trauma of the bill detailing our monthly in-app purchases. We'd all like to shave a few dollars off of how much we spend on apps every month. The good news is that there are legal ways to locate paid apps for free without having to check the App Store every day to catch important sales. This article will show you a few different strategies for finding the apps you need at the price you can afford. You can even keep track of when specific paid apps become free for a limited time!
Related: Apple TV Apps: 8 Best Game Picks for 2018
App Sorting Websites
There are a few app sorting services available that sort apps by cost and recent price declines, and can even alert you when a specific app goes on sale for free during limited-time offers. There used to be apps which did the work for you, but those have mostly been removed from the App Store. But, there are a few trusted websites that offer the same service for free.
Master your iPhone in one minute a day:
Sign up to iPhone Life's Tip of the Day Newsletter and we'll send you a tip each day to save time and get the most out of your iPhone or iPad.
AppShopper is an online database that compiles all the apps currently on the market in the App Store and sorts them by Current Cost, Price Decline Amount, and Star Rating. Creating an account is free, and once you have your account set up, you can begin adding apps to your wish list. From within your wish list, you can set up email notifications so that you'll know right away when an app drops in price. You'll still have to check in to see whether or not the price has dropped all the way to free, but this saves you from checking individual apps every day by providing a manageable watch list.
AppAdvice reviews new and popular apps in the App Store. One of the more useful sections you'll find if you scroll down on the AppAdvice home page is called "Today's Apps Gone Free." Since we will lose the App of the Week section of the Store with the introduction of iOS 12, sites like AppAdvice are a convenient way to stay on top of what's available. Today's Apps Gone Free lets you see at a glance what's available now and what to look for in the future. 
Managing Your Wishlist
The websites listed above are great for finding new apps or keeping an eye on trends in prices, but sometimes you want to control your wish list without having to scroll through a bunch of ads. That's where Applet creators like IFTTT (free) come into play.
IFTTT (If This Then That) is a way for you to tell your iOS device what to do in specific instances. I created an Applet with IFTTT to alert me when Monument Valley drops in price. Here's how the App works:
Download and Install the IFTTT App from the App Store.
Create a New Applet and choose your applet trigger. I picked "App price dropped" as my trigger. Next, I entered the name of the app I wanted to track, but you can also get the URL for an App off the App Store or a third-party store.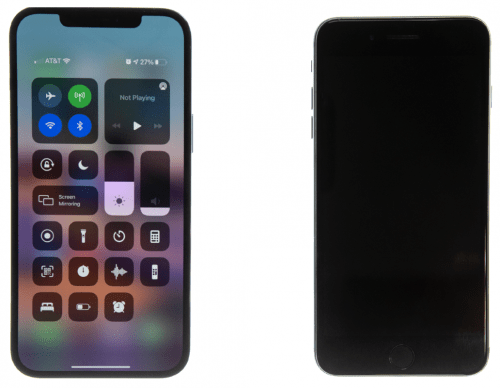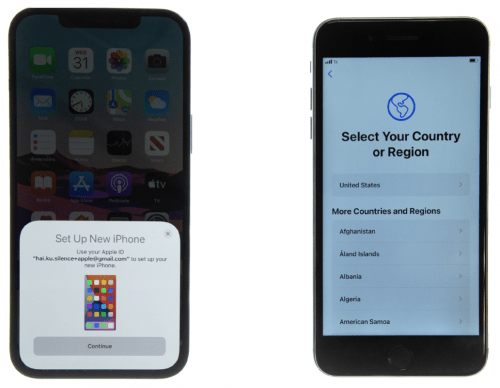 Select your Action Service to tell IFTTT where to send your alert. I had my alert sent to Notifications so that I can go straight to the App Store on my iOS device. (If you want to receive notifications on your iOS device, you'll have to allow notifications from IFTTT.)
I had IFTTT send me a notification as opposed to a rich notification; I recommend new IFTTT users do the same to keep things simple.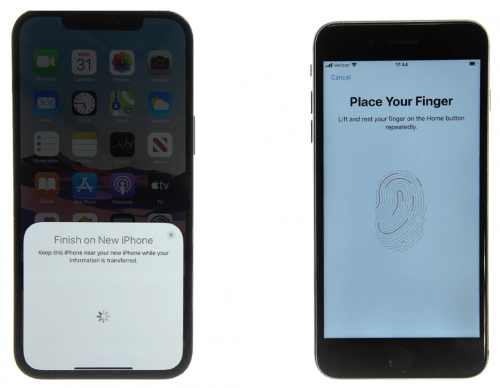 Finally, edit your text so that you'll receive a notification when the app's price drops to zero. I edited mine to say, "Monument Valley by Ustwo Games Limited is now on sale for $0.00." The applet automatically tells you when the app reaches the price you set up in the alert. You can do this for any app in the App Store.
So, there you have it; although it's not possible to create a wish list or monitor price drops automatically within the App Store itself, it is possible to use third-party services such as AppShopper or AppAdvice to keep up with current trends. You can even take command and set up alerts straight to your iOS device with applet creators like IFTTT. Hopefully, Apple will make it possible for us to do this within the App Store itself in the future, but until that day comes at least we can find paid Apps for free without jailbreaking our device.