By

Mike Riley
Mon, 02/13/2017
Just Mobile offers an ever-expanding line of premium iOS accessories. In this roundup I take a look at three items that help reduce the inevitable clutter experienced by anyone who loves accumulating tech gear. The Xtand Vent helps keep driving hands free by holding your iPhone for you. The AluCharge provides four power-perfect USB ports ready to supply your growing inventory of electronics, and the HeadStand Avant is a new, lighter weight take on Just Mobile's older headphone stand. Do these products meet the level of quality and pragmatic use that Just Mobile's reputation demands? Read on to find out.
First on the list is Just Mobile's Xtand Vent, a smartphone clamp that attaches to your car's interior air vents. The shape and slots are universally designed and I had no trouble securing it in three different car makes and models. Once attached, the spring-loaded clamp was able to hold everything from an iPhone SE to a giant iPhone 7 Plus. The rubber surface lining the clamp's interior protected against scratching the iPhone's polished surface and held the phone firmly in place even over bumpy roads.
The clamp is attached to a post that provides a mild amount of pivot to help position the angle of the iPhone just right for driving without having to gooseneck around a steering wheel to see the screen. The overall size of the clamp is just right, not too big to be an eyesore when it's not cradling an iPhone, and not too small to securely hold the phone in place while pivoting the angle. If you're looking for a car bracket with a bit more class than the usual cheap plastic approaches, the Xtand Vent should be on the top of your consideration list.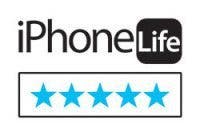 Next up, the AluCharge is the most interesting and practical of the three products reviewed here. When I saw AluCharge's packaging for the first time, I thought it was a portable battery. Of course, that mistake was quickly corrected once I opened the box and discovered the thick two-pronged cord used to plug into and power the unit. Once powered, this four-USB-port charging device cleans up all those power bricks you've been carrying around in your travel bag. You can recharge and power your iPhone, iPad, headphones, watch, and yes, even that external battery charger from a single power outlet.
The electronics contained within the AluCharge make the magic happen by dynamically changing the electrical current to best match the device it is powering. No more having to guess how long that little iPhone charger is going to take to recharge an iPad. It's also a relief to know that up to four devices can be recharged via a single outlet, and any traveler knows how rare it can be at times to find a hotel room with more than one or two available outlets. The only thing I wished the AluCharge included was an onboard battery so that it could double as a spare battery pack so I could lighten my travel bag with one less brick to carry. Regardless, I've already swapped out my power bricks for one AluCharge, thereby noticeably reducing the weight of my gadget travel bag.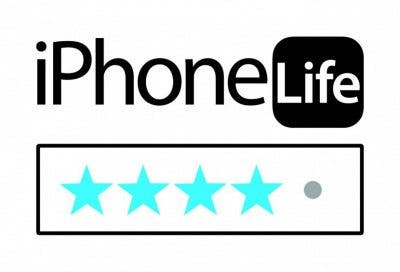 Lastly, the HeadStand Avant is a slimmer, sleeker evolution of Just Mobile's four-year-old HeadStand. While the earlier model still holds up well in both design aesthetics and durability, the HeadStand Avant was tweaked for a more modern look with less emphasis on industrial design and more on curves and minimalist materials. Like its predecessor, the HeadStand Avant offers a (somewhat expensive) stand to hold your favorite pair of headphones in a ready to grab position while reducing desk clutter at the same time. And just like the previous iteration, the HeadStand Avant still delivers a 5-star value.