By

Daniel Rasmus
Updated 09/17/2018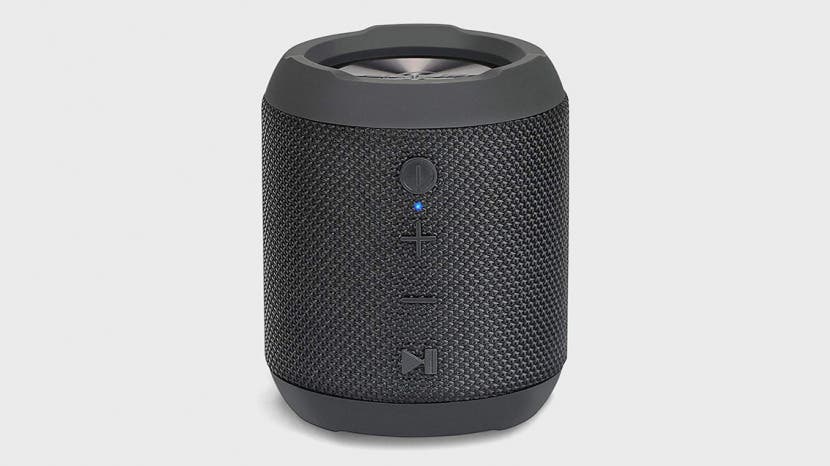 While inexpensive Bluetooth travel speakers are easy to come by, not all of them may be as flexible a travel companion as desired. The Sbode Portable Wireless Speaker M350, however, combines all the features most people need in a compact form factor.
Related: Best Rugged, Portable Wireless Bluetooth Speakers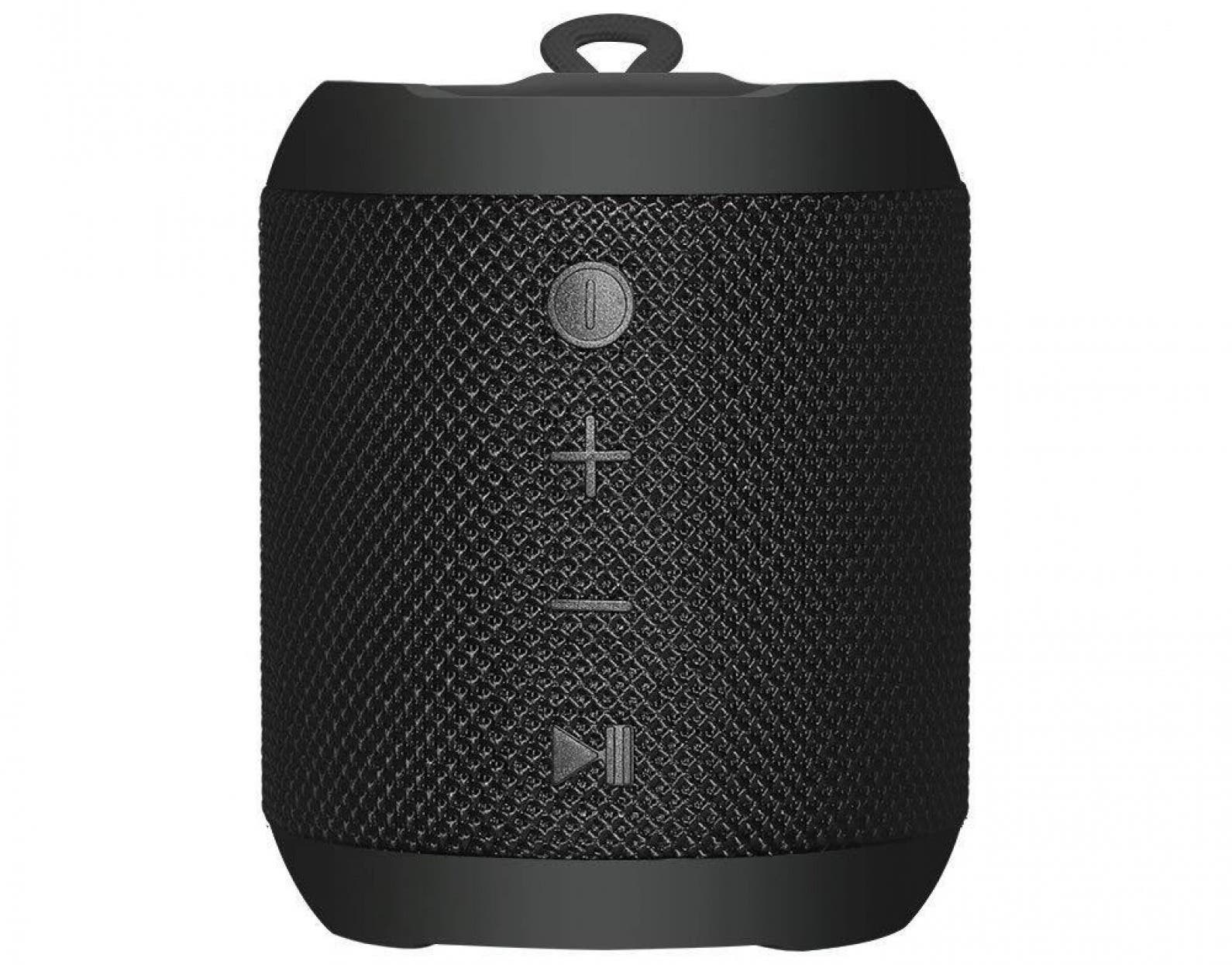 At only 3 x 3 x 4.2 inches, the Sbode M350 isn't as compact as, say, the JBL Clip, but it includes several features not found in less capable speakers; namely, built-in FM radio, a micro SD card slot, and USB OTG (On-the-Go). Combine that with Bluetooth 4.2 standard auxiliary input and IPX6 water splash rating, along with what Sbode calls True Wireless Stereo (TWS) that delivers full stereo to a pair of Sbode speakers, and you have a very full-featured speaker. The speaker also pumps out good volume to small areas, like hotel rooms, with its dual 6 watt speakers (12 watts total).

Discover your iPhone's hidden features
Get one daily tip each day (with screenshots and clear instructions) so you can master your iPhone in just one minute a day.
Design
The M350 looks a lot like a squished down version of the JBL Charge (or the bigger version, the Sbode M400), with passive bass radiators on the top and bottom. It sports a four  multi-function buttons on an otherwise clean, rubberized gridded exterior. The speaker is compact, offers good hand feel, weighs only about a pound (though it feels lighter) and comes with a handy strap for a two-finder carry, a loop over a hook or handle, or as a connector to a carabiner. 
The rear of the unit include a rubber cap that firmly hides the various ports (auxiliary input, charging OTG and microSD). This ensures that the most exposed pieces of the speaker stay dry when using it in the splash zone.
The design is clean, simple and should wear well.
Battery
It appears battery is a key area of compromise on the smaller unit, as the speaker doesn't deliver overly long play time (about 6 hours on a 4-hour charge). It would be great if the speaker also doubled as a portable power station, but even with its IPX6 rating, the M350 is probably more bathtub than beach; meaning if you need power, the speaker and your devices will probably be near an outlet. And more battery means more weight, so Sbode opted to prioritize a lower weight over longevity and external charging.
Sound
For its size, the M350 puts out good sound. The bass underwhelms while the highs can be a little tinny, but overall the sound is better than expected and well balanced for a portable device. M350 will not to boom into expansive spaces, but it will do its job: filling the average hotel room or personal space with dulcet sounds. In bigger spaces, owners may find themselves wanting it to notch up to 11 after it hits the audible ding that designates maximum volume, but if you want a louder speaker, go bigger and more expense. Recognize what you've invested in. At under $40 there should be no complaints about the M350's volume or sound quality.
The Firmware
With only a few buttons, each must do extra duty, and that forces memorization on long, short, and double presses. Some of the more obscure, but useful, include a Double Short Press on the (+) to switch folders on the SD card and a short press of the play button to reject an incoming call when in Bluetooth mode.
Pressing the play button seeks and locks in local FM stations. It would be great if the firmware was smart enough to capture the FM station numbers so when switching between stations it is clear where you landed without waiting for call letters and frequency to be announced. I'm guessing the voice, however, that announces mode switching (it is cool in a device at this price range) is recorded, not synthesized, so the firmware would need to include recordings for all FM channels, though that shouldn't take up much room. Perhaps in the next version.
To avoid ear damage, and being annoying, the M350 powers on at less than half-volume. It also defaults back to Bluetooth mode. I would like to see the next version default to last-used rather than returning to Bluetooth mode each time. If the device has an SD card, that would usually indicate a local versus streaming preference. Same for auxiliary. If an auxiliary device is plugged in, default to that first. Those may not always be the right assumptions, but they are more user friendly than not making assumptions.
The inability to play Apple m4a from the micro SD card proves the biggest drawback to M350. You'll need music encoded as MP3, WAV, WMA, FLAC, or APE.  The documentation says the speaker will take up to a 32 GB SD card, but I reviewed mine with a 64 GB card inserted and did not experience any issues.
Packaging
The M350 arrived in a nicely illustrated stiff cardboard box with a magnetic closure on its flip-back top. The bag containing the USB charging cable included a recycling symbol. Unfortunately the plastic blister packaging was not labeled for recycling.
Final Verdict
The Sbode M350 delivers good sound in an inexpensive, lightweight package. Be clear, this is a speaker for smaller spaces, but one with enough features to accommodate almost any listening mode. The basses could be stronger and the high tones a little less shrill, but at under $40, buyers who want flexibility, portability, and solid sound will be hard pressed to find a better travel companion.