By Dig Om on Mon, 09/19/2016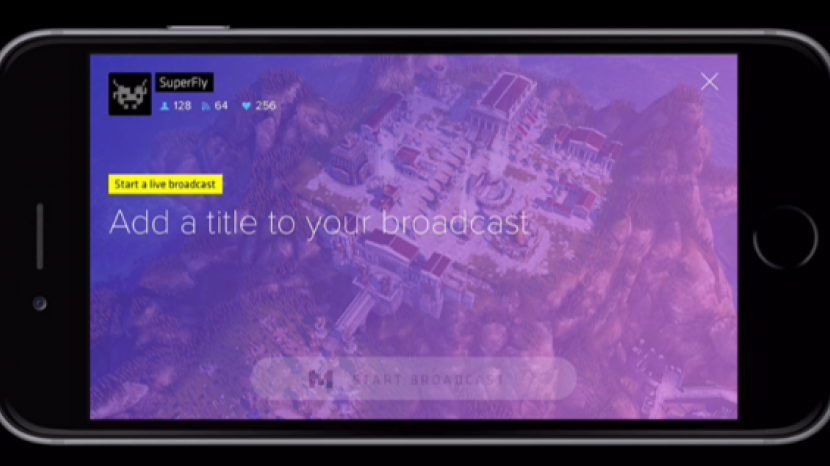 I recently had the opportunity to sit down and chat with David Bos, head of marketing for the relatively new, mobile-only, game-streaming platform, Mobcrush (free). With the introduction of iOS 10, Mobcrush will finally be able to offer its highly vaunted live-streaming feature to iOS gamers, a feature that has been available to Android gamers for some time. With ReplayKit Live, iOS gamers can finally, and with unprecedented ease, stream live broadcasts of their favorite mobile video games.
Ask any core iOS gamer and you'll feel their excitement about the potential that Mobcrush brings to the table with the new iOS update. At long last we can live stream our competitive games for all to see, all with a simple push of a virtual touchscreen button. It's something many of us have been patiently waiting on for years now. Live-streaming video games is hugely popular and could potentially be highly profitable for any dedicated and charismatic streamers. However until now, there have been zero mobile-friendly options. If you were an iOS gamer and wanted to live stream your games, you needed to rely on a convoluted conglomerate of hardware and software to get your stream up and running, so the fact that games can now allow for Mobcrush live streaming is quite the big deal within the gaming community.
Master your iPhone in one minute a day:
Sign up to iPhone Life's Tip of the Day Newsletter and we'll send you a tip each day to save time and get the most out of your iPhone or iPad.
iPhone Life: In layman's terms, how does ReplayKit make live streaming from an iOS device possible?
David Bos: ReplayKit was introduced in iOS 9 and enables players to record and save gameplay videos. With iOS 10, ReplayKit expands to allow game developers to add live streaming functionality to games. As a result, streaming enabled games will let players touch a button, choose where they want to stream to, and go live directly from their device. Mobcrush will be available as one of a few different streaming platforms that players will be able to choose from. Mobcrush and Olympus Rising, an action MMO from flaregames, were selected by Apple to showcase this feature at WWDC 2016. 
Will Mobcrush on iOS be pretty similar to other current methods of streaming from an Android device, which is already a thing? Or will Mobcrush on iOS have any unique and distinguishing features that set it apart from current Android streaming options?
iOS 10 is only integrating a short list of streaming platforms and Mobcrush is the first to be announced. ReplayKit Live will only work within games that have ReplayKit enabled on iOS devices running iOS 10. The tech will capture the screen, front-facing camera, and microphone. Unlike Android, you won't be able to capture your entire screen outside of the game. 
---
With the launch of iOS 10 we can expect to start seeing an ever-increasing number of iOS games that support ReplayKit's live-streaming, especially games that are more competitive and titles that are vying for recognition in the lucrative international eSports market. Stay tuned to iPhone Life as we bring you continued coverage of the rapidly growing mobile eSports scene and the evolution of live-streaming on iOS.