By

Sarah Kingsbury
Updated 07/11/2016
Need iPad and iPhone help? Sign up for iPhone Life Insider and I'll help you with all of your iPhone troubleshooting and iOS-related issues. Here's a question from an Insider whose iPhone 6 Plus is running slower than a herd of turtles.
Related: Ultimate Guide to Troubleshooting the Most Common iPhone Problems
Master your iPhone in one minute a day:
Sign up to iPhone Life's Tip of the Day Newsletter and we'll send you a tip each day to save time and get the most out of your iPhone or iPad.
Hey Sarah,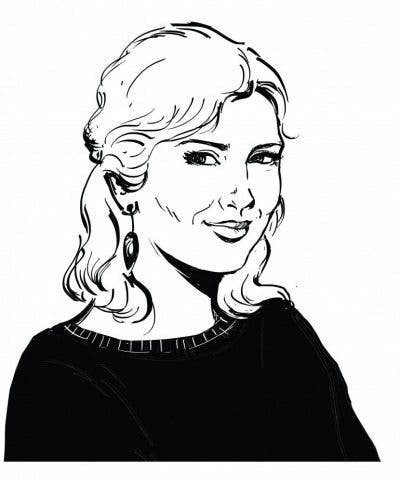 How can I reduce memory usage on my iPhone 6 Plus? 64 GB storage size, I've used about half of that and I've got poor poor performance issues with apps, and the phone is overall sluggish. I've tried everything. I used RAM cleaners, but that only helps for five seconds until it's prompting me to reduce RAM usage.
Any help?
How Slow Can You Go
Dear Slow,
There's nothing more frustrating than a sluggish iPhone, is there? However, if you are only using 32 GB out of 64 GB of storage, the problem is not caused by not having enough storage. It only becomes a problem once you have less than 1 GB available. And as far as RAM cleaners go, they don't seem to be particularly helpful. You could probably delete the app and see no difference; your iPhone is already pretty efficient at managing working memory all on its own (which is what RAM is.) There are 2 GB of RAM on an iPhone 6s Plus, twice as much as previous iPhone models. RAM is different than storage capacity, which is what Apple is talking about when it says your iPhone has 64 GB.
Here are a few things you can try to get your iPhone to run faster:
Make sure your iPhone is running the latest version of iOS, by going to Settings > General > Software Update. Update if you haven't already. (Unless the update is iOS 9.3.2. In that case wait for the next update.)
Prevent apps from using RAM by running in the background. Go to Settings > General > Background App Refresh. You can turn off Background app refresh completely if you want to, but there may be some apps, such as messaging apps or fitness tracking apps, that you'd like to have refreshing automatically. That's why I recommend going through the list of apps and toggling off any app that doesn't need to run in the background to work properly.
Try rebooting your iPhone by turning it off and then on again. Do this by pressing the Sleep/Wake button until the option to slide to power off appears on your iPhone's screen. Wait a few minutes and then press the Sleep/Wake button to turn the phone back on.
As a last resort you can restore your iPhone back to factory settings while preserving your data and apps. You will have to recustomize your setting preferences after you do this, which is not a small feat. To reset all settings on your iPhone go to Settings > General > Reset > Reset All Settings. Enter your passcode and then confirm that you wish to reset all settings.
Let me know if any of these help!