By

Conner Carey
Tue, 03/21/2017
Before Apple's announcment, the media was buzzing with rumors of an Apple March release. It seemed too late in the game for a March keynote event, but that doesn't mean Apple didn't have something to share. And this morning, the company did. Perhaps the biggest surprise from today's release is the price drop: the new 9.7-inch iPad now starts at $329. Apple, in partnership with PRODUCT(RED), released a red iPhone 7, which was a rumored color for the iPhone 8 that we're getting to see now. Apple also debuted new watch bands and announced a new app called Clips for creating and sharing creative videos. We'll go over all the cool new stuff from Apple below.
Related: The Ultimate Apple Giveaway: Win an iPad Pro, Apple Watch 2, iMac, and Apple TV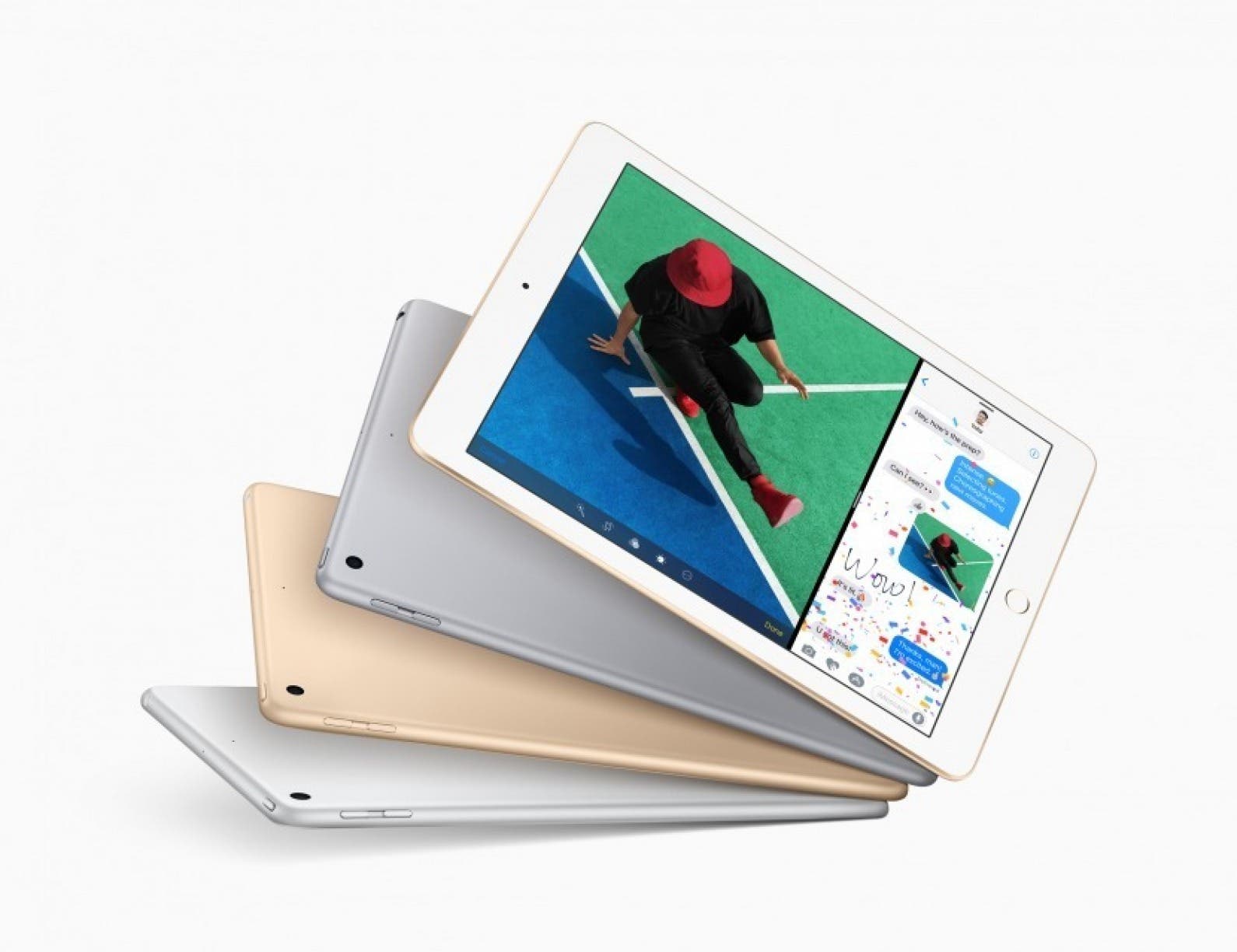 The smaller iPad gets a simple update to catch up with Apple's current iPad standards: the 9.7-inch iPad now has a Retina display and A9 chip. With over 3.1 million pixels for stunning pictures and videos, the added Retina display will make everything on iPad look even better. The A9 chip means faster processing and graphics performance for apps and games, without sacrificing iPad's all-day battery life. The new 9.7-inch iPad also features a front-facing and rear camera, Touch ID, multitasking features, and all the other great features you'd expect from an iPad. The best part? This iPad now starts at only $329.
The new iPad will be available to order on March 24.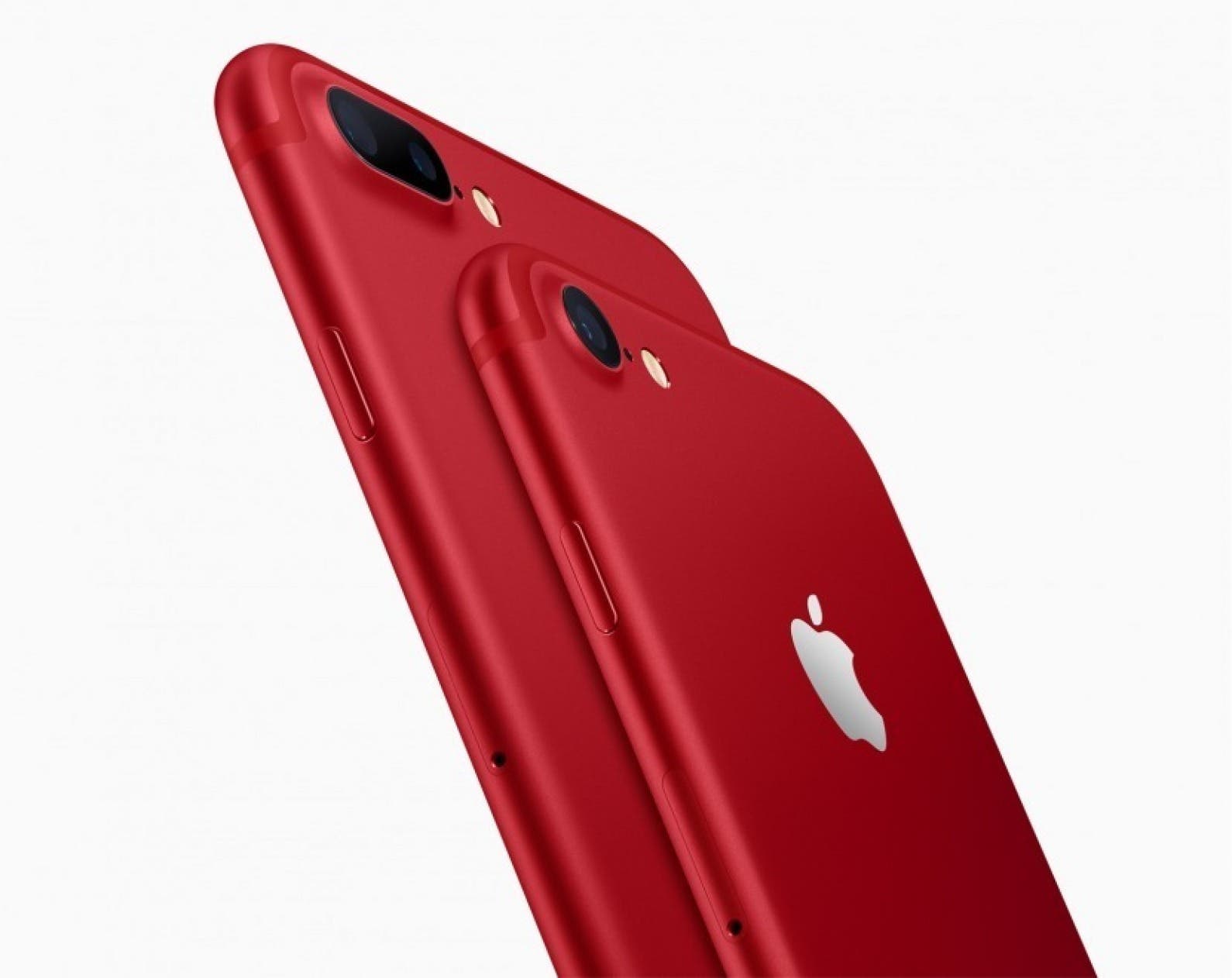 If you've been waiting to buy an iPhone 7, now is the time. When you purchase the new iPhone(RED), part of your purchase will go to the Global Fund, which supports HIV/AIDS programs to fight AIDS in Africa. "The introduction of this special edition iPhone in a gorgeous red finish is our biggest (PRODUCT)RED offering to date in celebration of our [10-year] partnership with (RED)," said Apple CEO, Tim Cook.
The red color is beautiful, enough to make me wish I could switch. Apart from the change in color, the iPhone 7 or 7 Plus is the same, with built-in water resistance, an A10 chip, and no headphone jack. The iPhone(RED) is only available in 128GB and 265GB, which means it starts at $749. It will also be available to order on March 24.
Fun Fact: Since it was founded in 2006, (RED) has generated more than $465 million for the Global Fund, with more than $130 million from Apple alone.
Apple released a bunch of new Apple Watch bands today, and the company is now allowing the Nike Sport bands to be sold apart from the Nike Sport Apple Watch. A couple new luxury Hermes bands were released as well. It also appears that the new Apple Watch bands are available for purchase now. Check out the new lineup:
The new collection of bands include: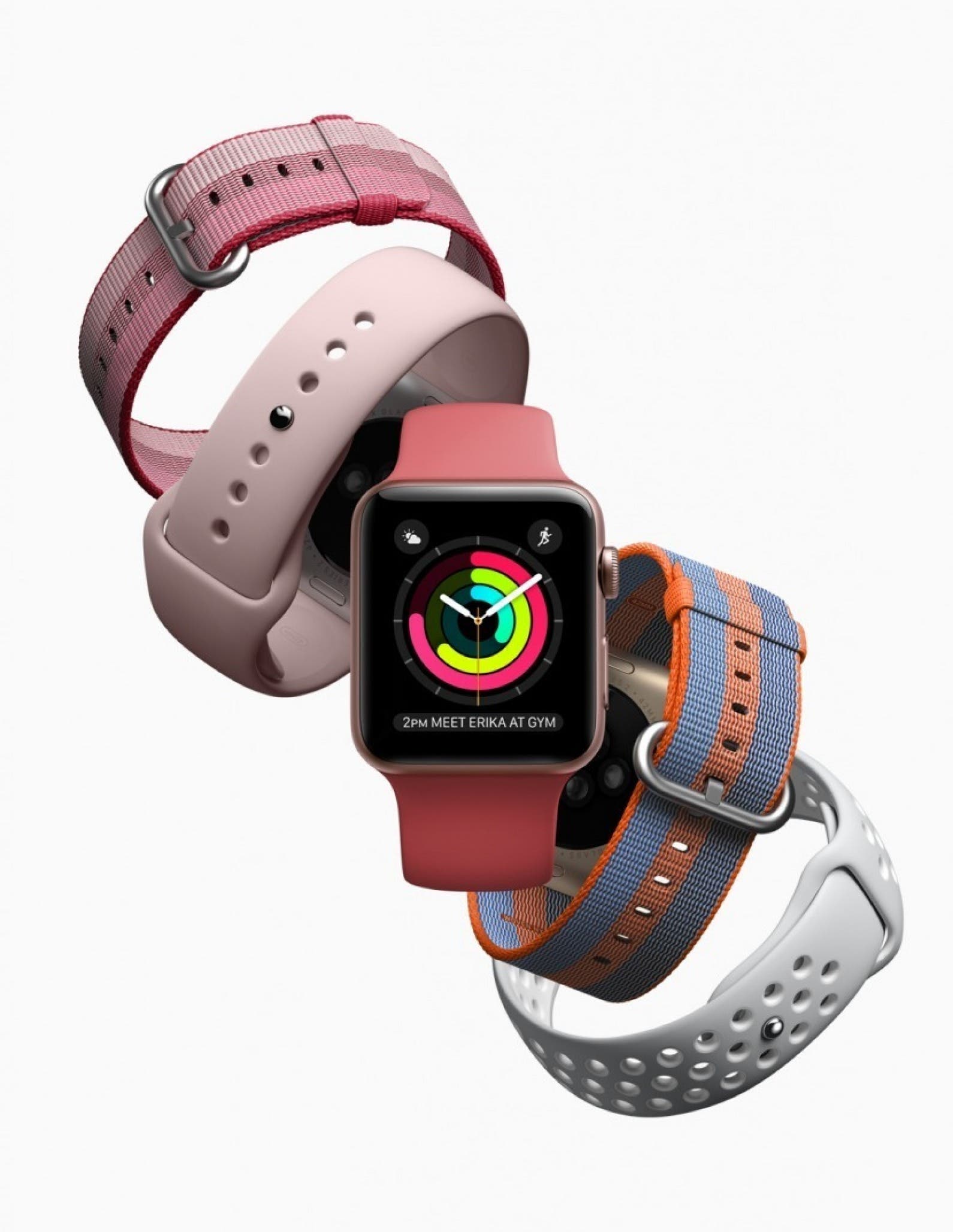 Sport in Pebble, Azure and Camellia
Woven Nylon in Berry, Tahoe Blue, Orange, Red, Pollen and Midnight Blue
Classic Buckle with new buckle design in Sapphire, Berry and Taupe
The Nike Sport Bands will now be sold separately in: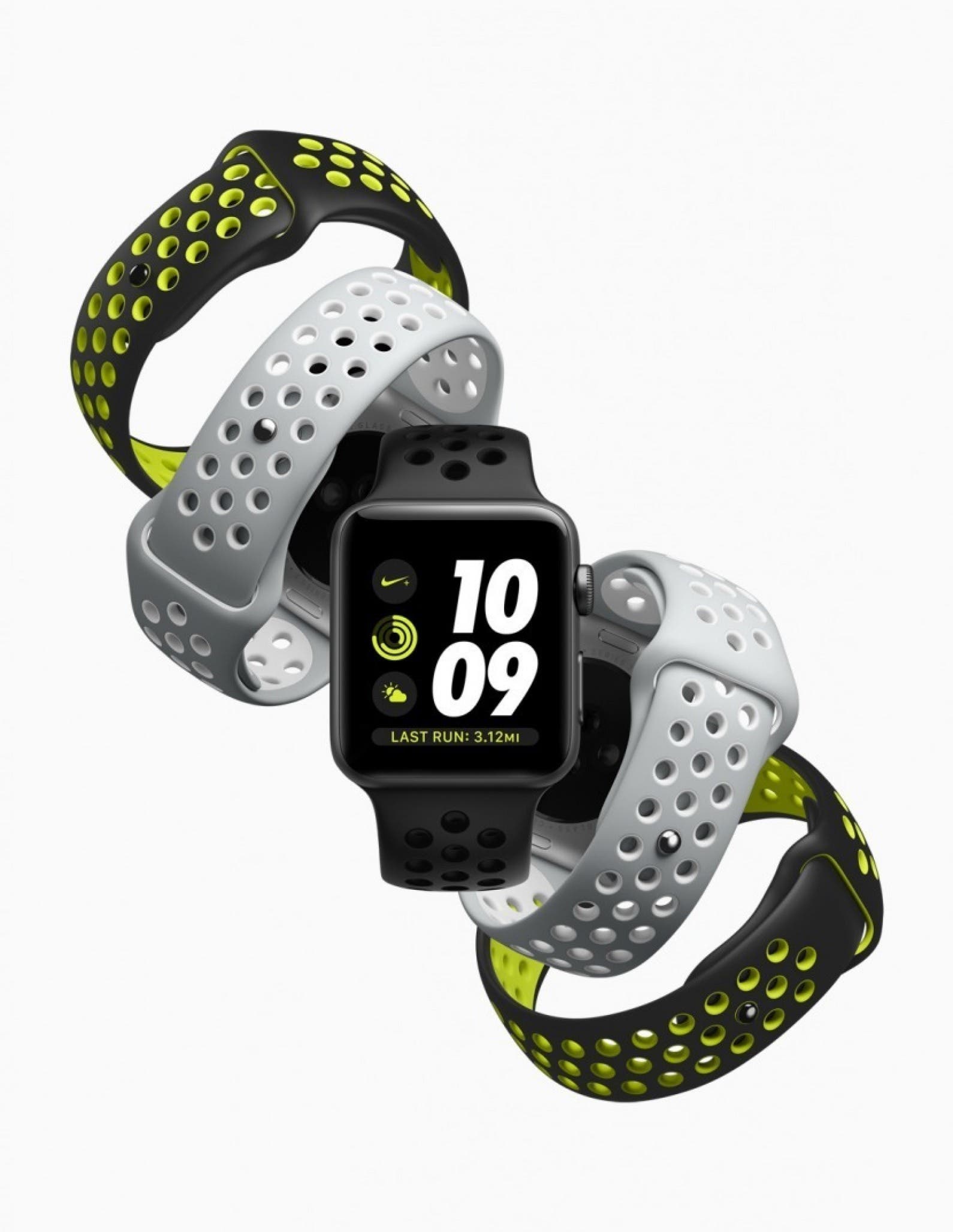 Anthracite/Black
Pure Platinum/White
Volt/Black
The newest expression of Apple Watch Hermès bands includes: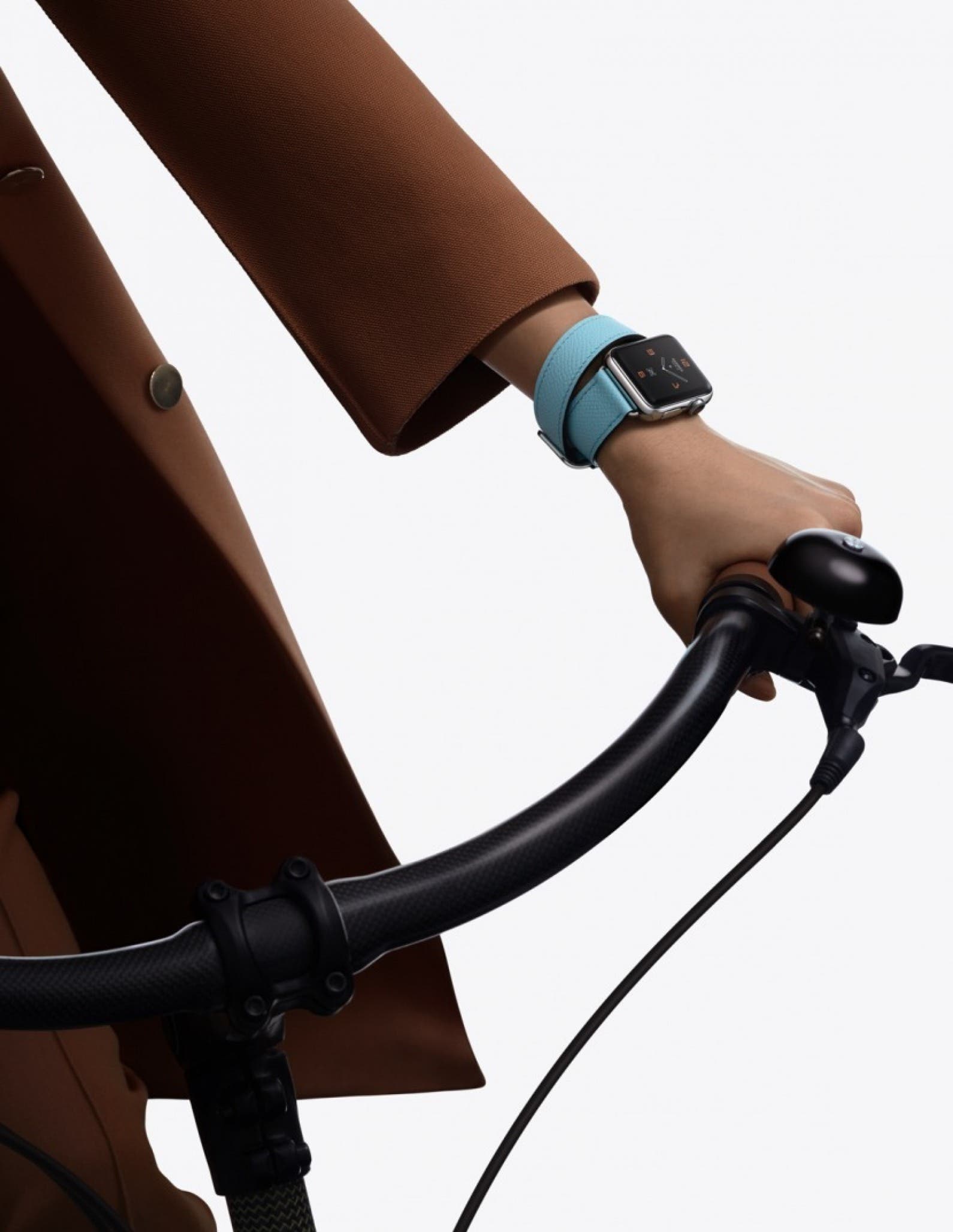 38mm Double Tour in Bleu Zéphyr Epsom leather
38mm Double Buckle Cuff in Fauve Barenia leather
42mm Single Tour in Lime Epsom leather
42mm Single Tour in Colvert Swift leather
*Apple's announcement comes just before the planned iOS 10.3 release from Apple, which you can learn more about here.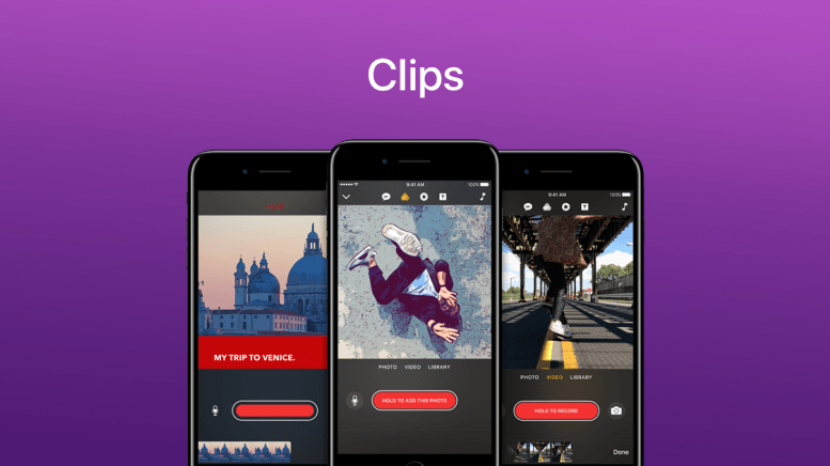 Apple also debuted a new app called Clips: "the fun, new way to create expressive videos on iOS." You'll be able to combine video clips, photos, and music into a creative video that can be shared across social media platforms, such as Instagram, Facebook, and Youtube. In the Clips app, Apple is including a feature called Live Titles, which allows you to create animated captions with only your voice. Effects in the Clips app will include comic book filters, speech bubbles, shapes and full-screen animated posters.
From Apple's press release, "Clips lets users create multi-clip videos on iPhone or iPad without timelines, tracks or complicated editing tools. Touch and hold a single button to shoot live video and photos, or add them from the Photo Library. Then add artistic filters, speech bubbles, shapes or emoji. Users can also add full-screen posters with animated backgrounds and customizable text. Clips has dozens of music soundtracks to choose from, and they automatically adjust to match the length of a video."
The new Clips app will be available in April. iPhones and iPads running iOS 10.3 or later will be able to download the app for free from the App Store. And once it's released, you can be sure we'll have a full how-to on using Clips.
Related: iPhone 8 Rumors: New Features, Release Date, Price, and More