By

Sarah Kingsbury
Fri, 03/17/2017
Besides the usual bug fixes and tweaks that are standard with every iOS update, based on wbat's contained in the recently released iOS 10.3 beta 6, it's safe to assume that the upcoming release of iOS 10.3 will also have some cool new features. Here are the ones that have us most excited about the new iOS update, from Find my AirPods to a cool new 3D Touch feature in the Maps app.
Related: Poll: What Is Your Least Favorite iOS 10 Feature? 
The new iOS update is expected to be available to the general public in late March or early April. Some think Apple iOS 10.3 will be made available during or immediately after Apple announces a new iPad Pro 2. But Apple has yet to make any official announcement of a spring Apple event.  Additionally, Apple will surely give developers anbd fans a first look at what they can expect from iOS 11 in June at WWDC 2017. iOS 11 is expected to be released in September when the next iPhone becomes available.
As always, before updating your iPhone to the latest version of iOS, make sure to back up your iPhone to a computer or to iCloud.
1. Find My AirPods
iOS users will be able to use Find my iPhone to find their lost AirPods. Find my iPhone will show users the last place their AirPods were connected by Bluetooth to an iPhone or other iOS device. Users will also be able to have the AirPods play a sound to make locating them easier.
2. Improved Wi-Fi Calling
A new Integrated Calling feature will let Verizon users make calls via their iPhone's cellular account from a Mac or other iOS device, so long as it's signed into with the same iCloud account as the iPhone. This should be really handy for those times when your iPhone isn't nearby or it's battery is dead.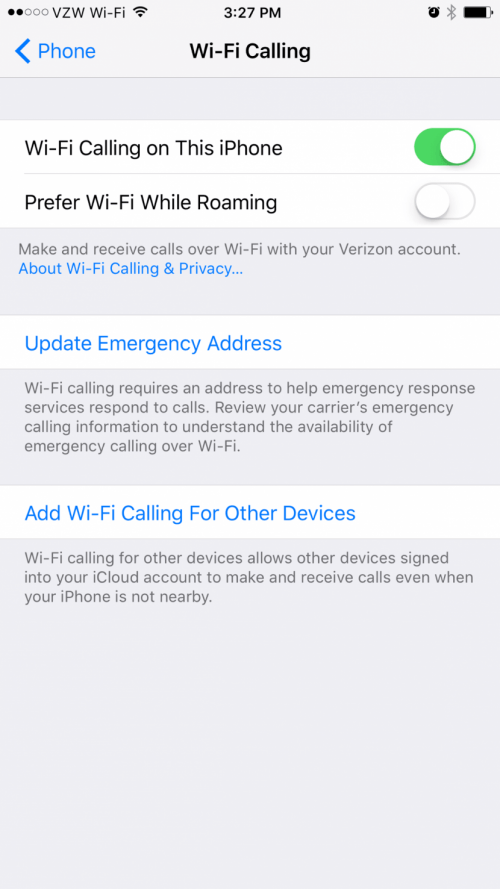 3. iCloud Analytics 
iCloud settings will now feature more detailed information about iCloud storage and usage.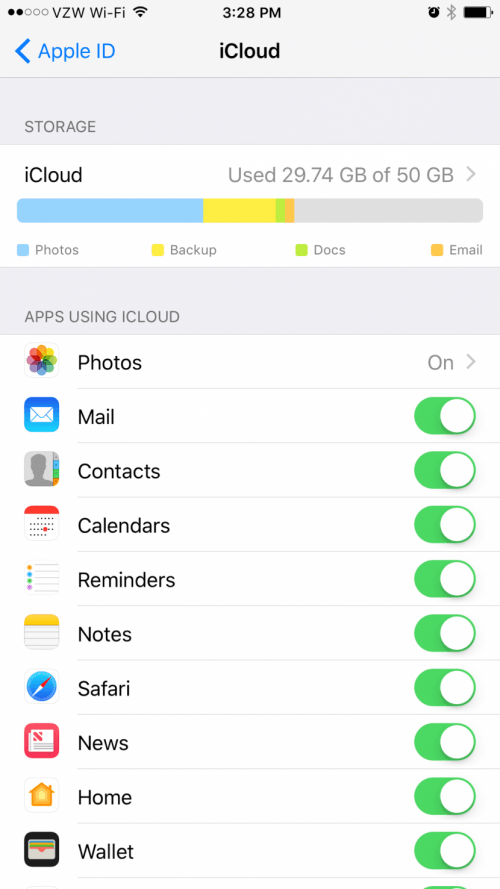 4. A CarPlay Dock
CarPlay users will be happy to see a new dock on the left side of the CarPlay display featuring three recently used apps. This should make it easier and safer to easier to switch between apps.
5. New File System
The Apple File System (AFPS) will automatically replace the current file system on the iPhone, iPad, or iPod Touch when it updates to iOS 10.3. The new system is expected to use less storage space, have better encryption, and be optimized for Flash and SSD storage. It's always a good idea to back up your iPhone before updating, but in this case, it's doubly important so you don't lose any data if things go wrong. If you're really worried, you can always wait and see how the iOS 10.3 update goes for early adopters before you install the new iOS update.
6. 3D TouchWeather in Maps
Maps users will be able to take a quick look at the weather forcast via 3D Touch while using the Maps app.
  
7. New Podcast Widget
The Podcast app finally gets it's own widget in the Widget screen. Podcast fans will now be able to go directly to their podcasts from there!
7. Easier-to-Find iCloud Account Data
Your iCloud and Apple account information will be easily accessible at the top of the first Settings screen. Is this a step toward future multi-user possibilities? Only time will tell.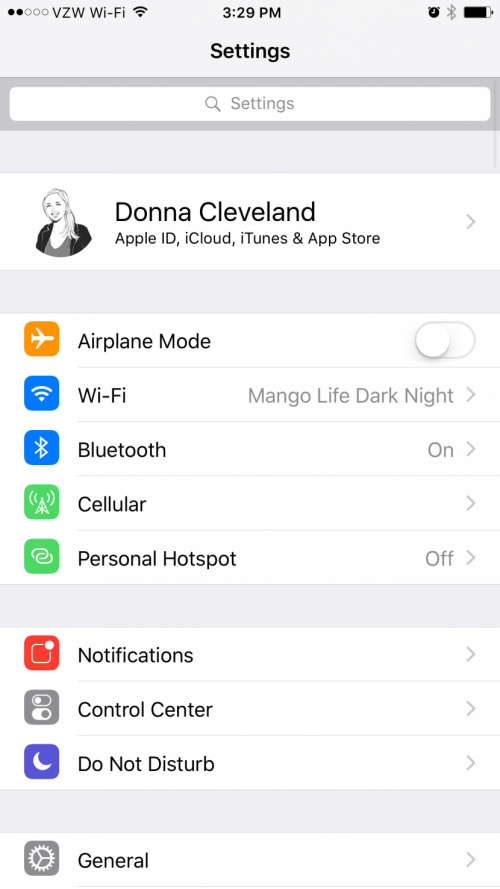 What iOS 10.3 features are you most excited about? Let us know in the comments.