By

Tori Brown
Mon, 12/11/2017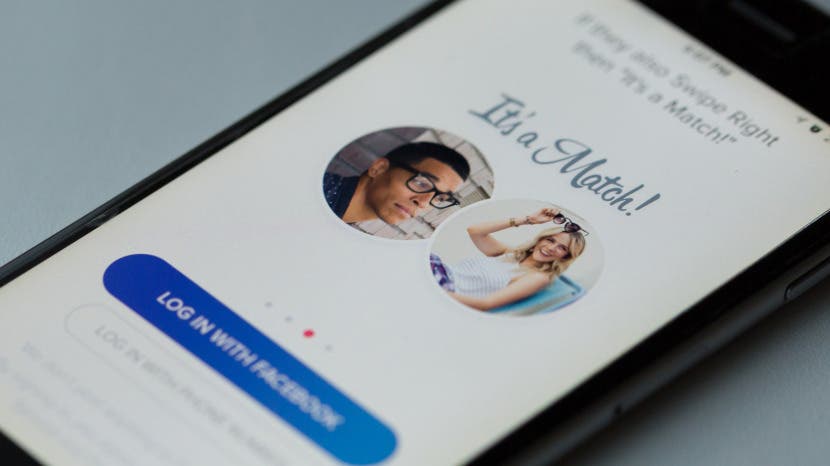 It's safe to say that the dating game has completely changed from even 10 years ago. While some still meet and fall in love at bars, clubs, and bookstores and live happily ever after, others turn to apps for potential mates. These dating apps all follow the "swipe left and swipe right" design, where the user swipes left on people they're not interested in and right on those they'd like to match with. If two users both swipe right on each other, they're a match and can begin chatting with each other to see if they hit it off. The process has come a long way from the days of users answering surveys and being matched via similar interests. There's nothing like searching for dates on your iPhone while in your home, the car, work, or almost anywhere else. These are the best five apps to get you started with dating in the age of smartphones.
Related: 8 Best iPhone Apps You've (Probably) Never Heard Of
What makes Bumble stand out is that women have to start the conversation. If the woman doesn't start the conversation within 24 hours after the pair matches, the chat disappears forever. Men are allowed to extend one match per day for an extra 24 hours, but still can't message the woman. The app bills itself as having high standards for respectful behavior, so it is easy to un-match, block and report bad behavior from previous matches.
While Bumble is free, there is an option to pay for Bumble Boost, which gives users three advantages. There is Beeline, a feature that shows Bumble Boost users the people who have already liked them so they can pick from people who are guaranteed to give them a match. The Rematch feature allows premium users to keep matches that have expired after the 24-hour allotment. The third feature is Busy Bee, where women get unlimited 24-hour match extends.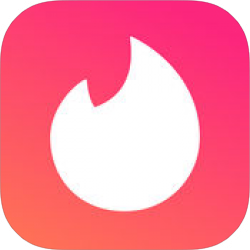 Tinder is probably the most well known of dating apps. In addition to swiping left or right on potential matches, there is an option for users to give someone a Super Like, which lets the person know the user is really interested in matching. Once matched, like Bumble, a chat begins. Anybody can start the conversation and there is no time limit on the chat. The chat only disappears if a user unmatches themselves with the other half of the match. Users can choose to link their Facebook page likes and friends so potential matches can see mutual interests and connections. They can also link their Instagram and Spotify accounts.
Tinder Plus is the paid version of the app and gives users three additional features. The first feature is Rewind, which lets users undo their last left (no) swipe. Passport is the second feature, which allows you to change your location so you can connect with people anywhere in the world (usually you can only match with users within 100 miles from you). The upgrade will also give users unlimited swipes. There is one catch to Tinder Plus. If users are under 30 years old, the upgrade will cost them $9.99 a month, but if users are over 30, the price becomes $19.99. Why? Tinder justifies by saying that "younger users are more budget constrained, and need a lower price to pull the trigger."
While OkCupid follows the common swipe left or swipe right format, the app also uses the older format of dating apps by having users complete a questionnaire. Users can find potential matches, and unlike Bumble and Tinder, their profile isn't just pictures and a short bio. There are questions like "What I'm doing with my life," "The six things I could never do without," and "You should message me if." Users can look at the answers on other's profiles and see if they are similar. Then, based off of answers to the match questions, OkCupid makes a list of the user's personality traits. There is also a search option where users can refine their search like Match %, Last Online, Enemy %, Nearby, Bookmarks, and Special Blend.
Being on the A-List is one of the features that users can pay for. Paying to be on the A list includes using the app ad free, being able to change one's username once per month (just in case a user gets bored), more search options such as searching by body type and attractiveness, seeing a full list of everyone who has liked the user, visiting people's profiles invisibly, and seeing the user's visitor's list at the same time, a bigger mailbox with storage for 5,000 messages, the ability for users to see who has read their sent messages and more message filter options. If that isn't enough, there is a Premium A-List.
The Premium A-List includes everything that is included in the A-List upgrade, but also gives users a couple more features. Those features include one free profile boost per day during prime time, seeing everyone's public answers to their questions before answering, getting message priority so the Premium A-Lister's messages float to the top of everyone's mailbox, and being able to see and be seen by more attractive matches.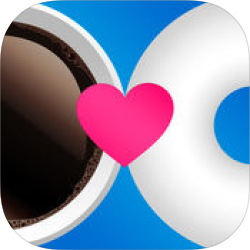 Coffee Meets Bagel's name is inspired by the idea that everyone loves coffee and that bagels go perfectly with coffee. Instead of swiping through an endless pool of matches, everyday at noon, men receive 21 matches, known as bagels. Men decide who they like and who they don't. Women get the final choice out of all the men who liked them. A chat is created for seven days. Coffee Meets Bagels doesn't have a paid membership program, but has features to buy like being able to buy more "coffee beans" to see more matches. The features allow users to reopen chats, see mutual friends, see their most popular profile photo, find out why matches like them, send "flowers," and see how they stack up next to their matches.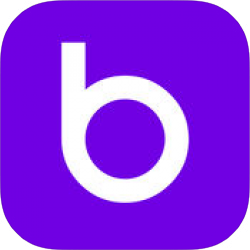 Badoo is one of the more recent apps in the dating app category. In addition to having many of the same features of other dating apps, Badoo has features of its own. On a user's profile, there is a battery pack that represents their popularity. When the battery is red, it means the user has low popularity, a yellow battery indicates medium popularity, and a green indicates high popularity. Badoo works on a credit system. Credits are essential to users who want to let people know they're online, to show up to people nearby, to be featured on the encounters page, and to get more matches.