By Jamie Rhoades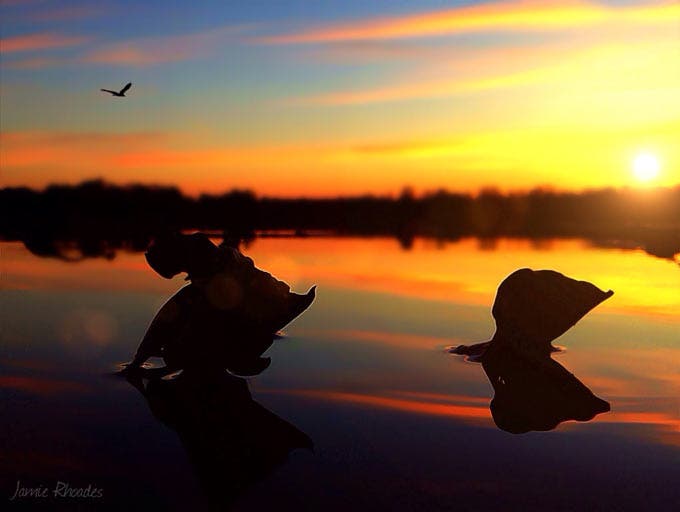 Welcome to my iPhoneography workflow. Here, I'll share the images I create with my iPhone and the hand-picked, trial-and-error methods I use to capture and edit them with.
This image I took recently, titled "Sunday Serenity," is a very easy-to-approach iPhoneography photo. I want to share a few quick tips first off. Using your iPhone to take professional-looking photos involves a little manipulation. Trying to get those far-away landscape shots with your iDevice can be difficult compared to using a DSLR camera.
In this photo, the sun was about to come up, which is THE BEST time to catch sunrises (for sunsets, the best time is right after the sun goes down). It all relates to lighting, and colors are more intense before or after the sun makes an appearance.