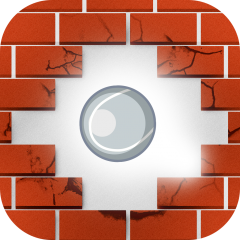 R3app is all set to launch Bricks Monuments, a brand-new monuments breaking game for the iOS. With beautifully arranged brick styles, Bricks Monuments also supports Arcade mode for unlimited play. Although the game sounds seemingly easy, it is an incredibly interesting and fiercely addictive experience. It keeps you hooked for longer period of time whether you are traveling or when you are getting bored.
Crafted to perfection: Experience 56 handcrafted levels and immersive game modes. Bricks Monuments promises to be a game changer in the literal sense.
Challenge limits: Unlock progressively difficult challenges as you move to higher levels and rack up the scores. Compete against your friends through Game Center Leader-boards. Enjoy endless hours of fun.