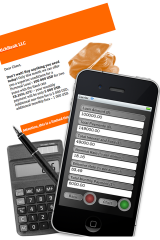 The FREE version of amazing application iCreditRate is out. iCreditRateLite supports only one loan type:
Generic Loans - you may specify the size of the loan, additional commissions (only one-time in the lite version), nominal rate or monthly payments size.
The lite version also can plot a debt chart for Generic Loans. You may try the lite version and buy the full version.