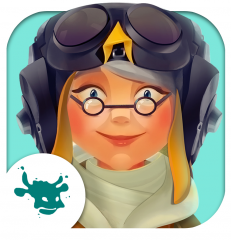 The new interactive picture book "A Parcel of Courage" has become available on iOS and Android in order to help children 3-6 years old to build big hearts and capacious minds by providing some balanced brain-training activities, and most importantly, encouraging families to build stronger loving connections between all the family members.

Developed by the MoonaGroup, "A Parcel of Courage" is a new type of interactive picture book created for parents who want to emotionally connect with their children ages 3-6 years old and provide them with some brain-training activities for the right and left side of the brain. While many educational apps concentrate on building intellectual skills, "A Parcel of Courage" is meant to help families use the new devices as another tool to raise well-balanced, kind-hearted children who possess rich creativity.

The fresh interactive picture book "A Parcel of Courage" brings families a whole new reading experience by inviting them to help three little boys and their granny to overcome distance and unlock a magic ritual for making their own wish come true! Children can enjoy reading and playing inside the story and get deeper with "I Play" mode, which provides them with an extra original set of four balanced educational games for both the right and left brains as well as a wonderful dreamy reward - a stunning airship.