BookBuddy
BookBuddy is a powerful book management application which gives you access
to your entire book catalog anywhere. Using BookBuddy is fun and easy and
allows you to quickly find any book in your library, share your favorite books
and keep track of the borrowed ones.
Submitted by
yoasha
on Thu, 05/12/2011 - 08:37
Public Information
Company Description:
Kimico is a software development company focused on bringing state of the art applications for iPhone and iPod Touch. Our main goal is to create high-quality applications which will enrich your lifestyle and improve your productivity while being easy and fun to use.
Vendor Logo: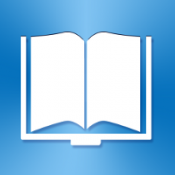 Opt In:
By submitting this form you agree that iPhone Life may send you newsletters and other information related to our publications, until such time as you cancel your subscription and account.