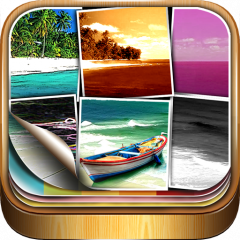 For those who love to play with their photos and enhance them Wrapcam is the perfect tool. Stunning photo art can be made on single button clicks.
Checkout our wrapcam creations in Instagram from here - http://instagram.com/wrapcam

We have released an upgrade version of Wrapcam with serveral enahncements - http://bit.ly/THrbZq
What's upgraded in this version?