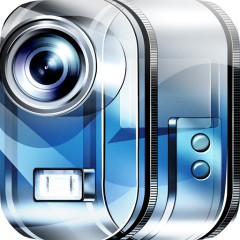 We are excited to bring to you an amazing video and photography app that allows you to record your world through a glass screen using custom glass lenses - GlassCamera Pro !
Enhancements made in this upgrade are : -
- Camera gallery picture access, access your photos and transform them
- 720X1280 quality video creation
- 1:1 instagram size video compression introduced
- Save to video gallery and directly upload to Instagram
Check us out in Instagram - http://instagram.com/glasscameraapp
Don't forget to checkout the screenshots attached with the mail.
More info -
Applink - http://bit.ly/1a2AopP
Website - http://bit.ly/1fx6Uoe
We would be thankful to you if you can test it.
Do let us know if you need anything else.
Regards