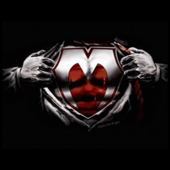 31-05-2014 - iOS Apple Apps and Brian Magee Fitness are launching the Brian Magee App today because of the big fight, so you can have fun using the score card (in games) section for fights tonight & it works off line now you be the judge...
Brian Magee is one of the most succesful boxers in irish boxing to date. Boxing from when he was 12 years old wining numerous titles and medals he was a 1996 Atlanta olympian and a world top 5 ranked amateur. With his success and knowledge Brian open his gym in 2013. The Brian Magee App has all the information about the great man himself plus everything you need to know about his gym.
App Features:
* A Brian Magee Quiz for all his fans to enjoy.
* A name that boxer quiz, 10 different pictures of famous boxers can you name who they are?