By Timothy Prentiss
After my frustrated online ordering experience of yesterday (shared by Tracy and Hal, among others I'm sure) I decided to give it another try. Too late. Out of luck. Sales are now suspended.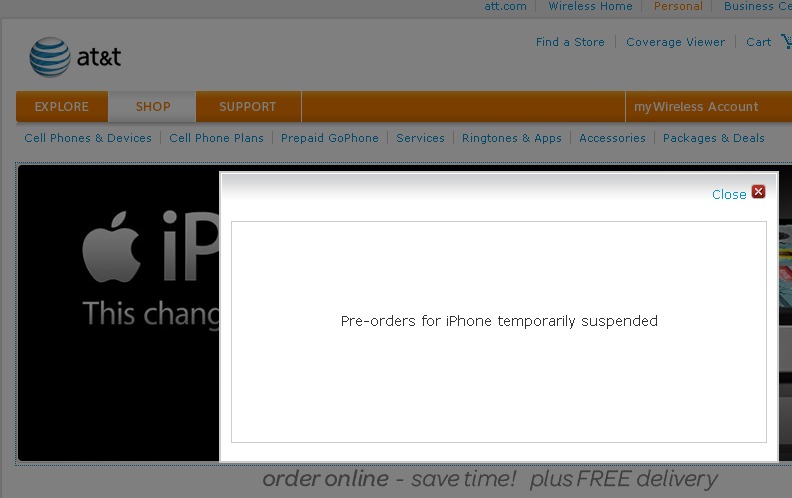 So I guess it gives me a few more weeks to decide whether I really need all those new features, or if I just keep the trusty old iPhone I know and love and spend the money on an iPad.
It's sort of like deciding whether to get a new car, when your old reliable is reaching 125,000 miles old and there are plenty of shiny new vehicles clogging the car lots.