By Sarah Kingsbury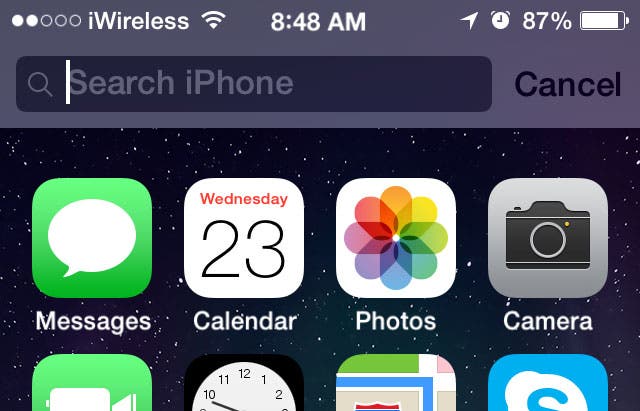 Spotlight Search is a really useful feature because it lets you quickly search your entire iPhone. Just swipe down from the center of your screen to bring it up.
Have a lot of apps? Search for the one you need in Spotlight. The results will even show you which folder the app is in.
Need to find an email or message from a contact? Type that person's name into the search field and their contact info and a list of messages and emails will come up.
You can also search Notes, Reminders, Music, and a host of other things. And you can maximize its usefulness by customizing what Spotlight searches and the order it presents the results in. Here's how: