By Nate Adcock on Thu, 08/08/2013
Cases for iDevices are like functional fashion accessories from past eras (hats, canes, dueling pistols, etc.). A case says you care enough to protect your investment, while allowing you to express your individual style. A heavy duty protective case might say, "I have trouble getting close to people, so I use a titanium robot of a case!" Seriously though, a bad posterior case could prove to be an ice breaker at a party, might get you out of a speeding ticket (never know?), or distract your mom from noticing you forgot to take out the trash yet again (definitely a long shot). X-Doria (starting at $19.99) has a line of unique cases and covers that say, "I can do anything, so watch out world!" Insert your own phrase of choice for positive reinforcement in there!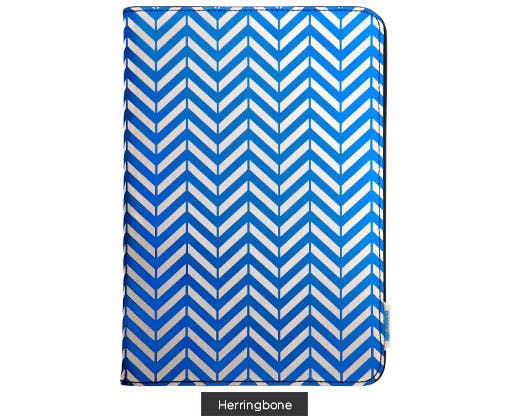 The SmartStyle case affords basic protection, with a smart cover design that supports landscape viewing at a variety of angles. The coolest part—the cover has mind-bending optical illusions imprinted on it, which can hypnotize monkeys, if forced to stare at one long enough (worked on me). The material is not rugged or super tough, but should serve to keep your iPad mini's back and sides safe from scuffs and scratches in most cases. It comes in five unique designs.
 
Master your iPhone in one minute a day:
Sign up to iPhone Life's Tip of the Day Newsletter and we'll send you a tip each day to save time and get the most out of your iPhone or iPad.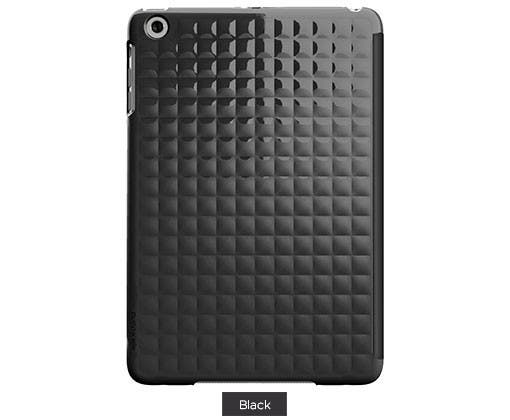 The SmartJacket is like a mini motorcycle jacket for your iPad but without the Hell's Angel logo. It looks glossy and tough, but it's really just made of TPC Polycarbonate plastic. The added smart cover can also work as a stand, so you can watch a movie even while cruising down the highway on your Harley, provided you can locate a flat enough surface (Warning: not recommended to operate motor vehicles and watch movies, unless you're a passenger). It comes in four colors.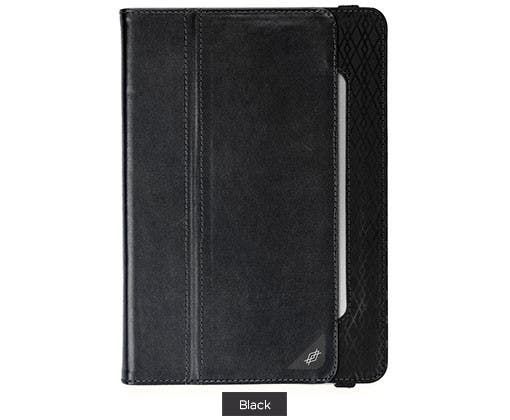 The Folio is for that boardroom meeting where all the other executives will show up with their leather, classy-looking covers, and you might be thinking of sliding iPad mini into that cheetah print number you bought at the mall. Not that there's anything wrong with cheetah print, but save that for the club later. Folio is a styling cover, case, and stand much like the SmartStyle above, but sans the mind-melting imprint, and perfect for when you want to dress your mini for understated success. The Folio comes in Black or Red.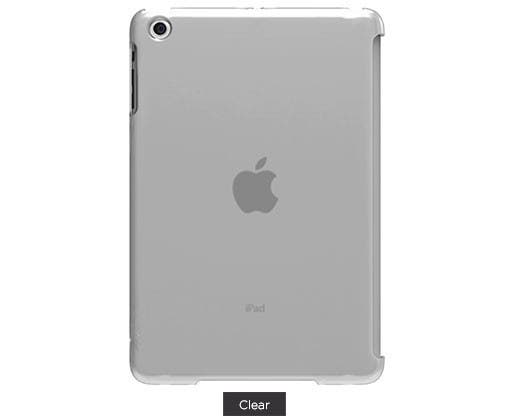 The Engage is a simple translucent back shell. It says, "Hey, I like to let the Apple logo shine through." Basically, it let's you cover and protect your iPad mini without thinking too hard on it. Couple it up with a smartcover (my personal choice is the keyboard case by Belkin), and the iPad mini will have at least a basic level of protection all round (plus a cool keyboard). It comes in four colors.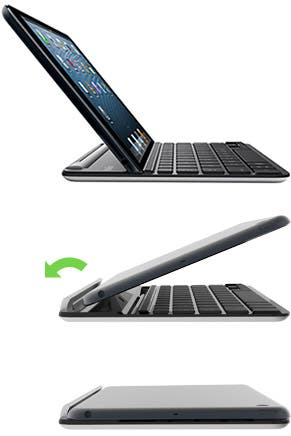 Belkin mini Keyboard Case