By Nate Adcock on Thu, 11/22/2012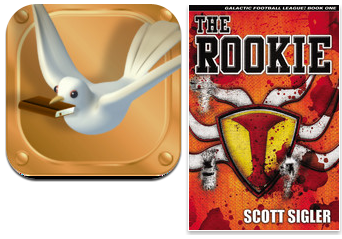 I read two very different sources of inspiration this week... First, Parolisse is a study reference to help one drill down into the Bible. The app includes several translations and supporting material to help you understand practically any Bible topic. Next up is The Rookie: an amazingly cool story of a rookie QB starting his first season in the Galactic Football League. To simply state that The Rookie blends Sci-Fi yarn-spinning and football together (admittedly a weird mix) is akin to stating the Taj Mahal is but yet another ornately decorated building. The story just freakin ROCKS! If you are a hater of either football or science fiction, The Rookie might just convert you to both in one fell swoop...! No exaggeration... 
Master your iPhone in one minute a day:
Sign up to iPhone Life's Tip of the Day Newsletter and we'll send you a tip each day to save time and get the most out of your iPhone or iPad.
Even if you don't subscribe to any particular faith, the Bible is a rich and informative source of both wisdom and history that anyone can benefit from, however just diving into the King James Version can be a little daunting for the initiate. With all the "thou arts" and symbolic nuances, parts of the Bible may seem confusing to both long-time readers and new converts. A good concordance can help by shedding light on the more enigmatic references one may find.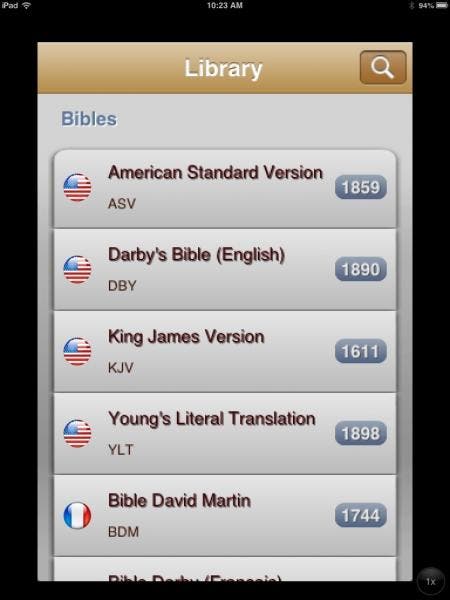 Parolisse is an app designed to help you quickly find supporting information that can clarify practically any verse in the Bible. Not only can you select a Bible translation of preference (4 translations in both English and French), Parolisse nicely organizes a mountain of reference material (Matthew Henry commentaries, Strong's dictionary, etc.) that can also be searched on--or you simply pick from thematic topics to find related Bible references.
I ran the app on my iPad mini, and though it isn't optimized for it, the app works well at 2X (only in portrait however). At $5.49, Parolisse is a little steep in my opinion, since the material is from public work already available (simply navigate to www.biblestudytools.com, for example), but if you want this information always local to your iOS device as a study reference, you might want to grab this app.
UPDATE 11/23/2012: The vendor has agreed to lower the price to $3.99, and has also pointed out that although some material may be available elsewhere, it is unliklely to find concise references and features that Parolisse offers at this affordable price!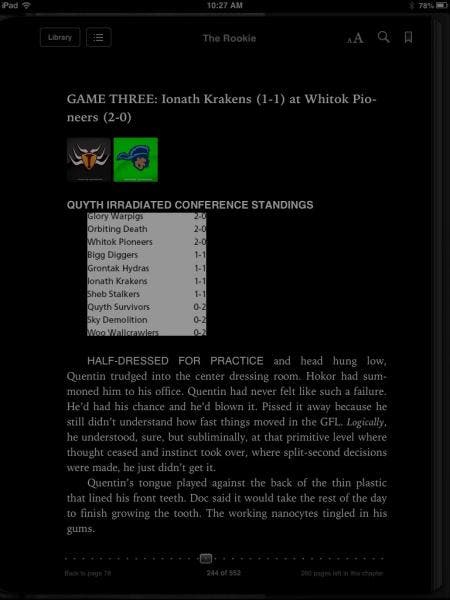 The Rookie, by Scott Sigler, is a marvelous story of determination, grit, off-color football shenanigans, space opera-esque history and background, all wrapped in one unstoppable read! You can't put this book down. The characters (especially the alien players) are so readily identifiable, not only in terms of real-world sporting group-dynamics, but in terms of a well-developed plot as well.  The story is of one Quentin Barnes, and his hard-won rise from rookie to team leader and eventual champion of the Ionath Krakens. The Rookie is first in a series, but has it all, and I can't give it enough recommendations. It is 5-stars in my book...pun intended! Grab it at the link above...
Tune in next time to either my "What I Read this Week (WIRTW)" or "What I Played this Week (WIPTW)" somewhat weekly columns on the latest iOS games and ebook reads (particularly SF), and other product reviews. Of course, stay tuned to iPhoneLife for ALL things of iOS interest!