By Nate Adcock on Fri, 12/23/2011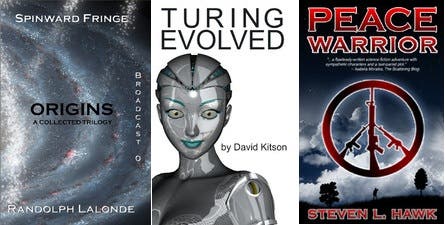 First want to wish all of our readers a wonderful holiday and a safe and prosperous new year! For this installment of "What I ...." (yes, usually "played") instead of recent games I played, am instead focusing on some recent great reads I have found (via iBooks): Spinward Fringe, Turing Evolved, and Peace Warrior. All are excellent military sci-fi reads and free, so if SF is your thing then go grab them while they remain available gratis. If you like them as much as I did, then don't hesitate in supporting the authors, and buying the sequels or other works...
Master your iPhone in one minute a day:
Sign up to iPhone Life's Tip of the Day Newsletter and we'll send you a tip each day to save time and get the most out of your iPhone or iPad.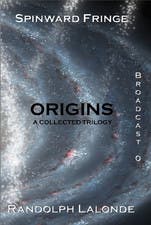 Spinward Fringe is a sci-fi saga or series, and the first book (Broadcast) includes some 700 pages of the first three stories combined. In some far flung part of the galaxy, Freeground space station, a self-sufficient colony of independent spacers exist as an island of freedom in a sea of mega-corporation controlled slave civilizations, all wanting to dominate any available resources they find. Freeground had remained somewhat below the radar until sending out a stealth ship crewed by a group of mostly young, and aggressive military gamers. Their mission to explore the wider universe clandestinely, and bring back booty and tech info might and does draw the unwanted and dangerous attention of the mega corps. The free first three books are combined in the first volume, and others are all reasonably priced ($2.99).


Written by Randolph Lalonde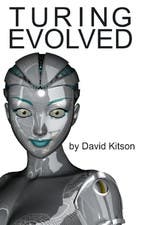 Turing Evolved raises the complex issues that surround AI and android development, especially when human-android attraction is involved. This a must read for any Asimov fans who loved his masterful robot stories.  John Carlson is an ex-DEMON pilot (think Transformer with a human driver), who was recently ejected from his military unit for whistle-blowing. In his new job as a Samaritan (think virtual counselor), he is tangled into a relationship with an ANGEL (think superhero android). An Angel made to look much like an very attractive young woman who is very attached to John. This is currently the only book available, and not sure if others will follow.


Written by David Kitson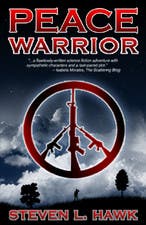 Peace Warrior was maybe my fav of the mix. The writing style in this tale about a resurrected warrior who is brought back centuries after his death to save Earth from alien overlords reminds me of the great works of authors like Harry Turtledove (probably my fav author of all time)--An engaging story from a no-nonsense storyteller.  SFC Grant Justice lives in an age of near-constant global conflict. Frozen at the bottom of a lake in the arctic during a fire fight, he is revived by scientist Tane Rolan to teach Earth once again how to fight 600 years later. The joke is on Grant, since the near universal religion practiced fanatically now is called "peace". To The brutal alien occupiers, "peace" is as incomprehensible as algebra to a platypus, but whatever keeps the natives in line and meeting the quota is welcome. The ease of their occupation is about to be rudely interrupted, as Sergeant Justice is recruiting his army from the most violent place left on the planet. First of 2 books, the second Peace Army is available for $3.99.


Written by Steven L. Hawk
Grab all these great reads at the links above, and don't forget to tune in to our blogs for more great tips, tricks and reviews here at iPhoneLife! Have a safe and happy holiday everyone!