By Nate Adcock on Mon, 05/05/2014

I'm trying to get back in the WIPTW swing again, and I found three relative newcomers to iOS that are refreshingly original and mostly free! Tales of Honor (free) is a space strategy and time management game that represents the honor universe well. Arena of Heroes (free) is a turn-based MOBA (multiplayer online battle arena) that pits you against a computerized component or other ranked players in a pitched battle of warrior and magic-using archetypes. Uber Racer 3D Monster Truck Nightmare ($0.99)—yes that is the name, and I can't believe it did not overflow an App Sstore field buffer or set off an alarm or something—is a Mad Max-style crash and dash game, thrusting you in the seat of a monster truck during the last days on earth (or something like that). Let us proceed to the reviews shall we?
Master your iPhone in one minute a day:
Sign up to iPhone Life's Tip of the Day Newsletter and we'll send you a tip each day to save time and get the most out of your iPhone or iPad.
Tales of Honor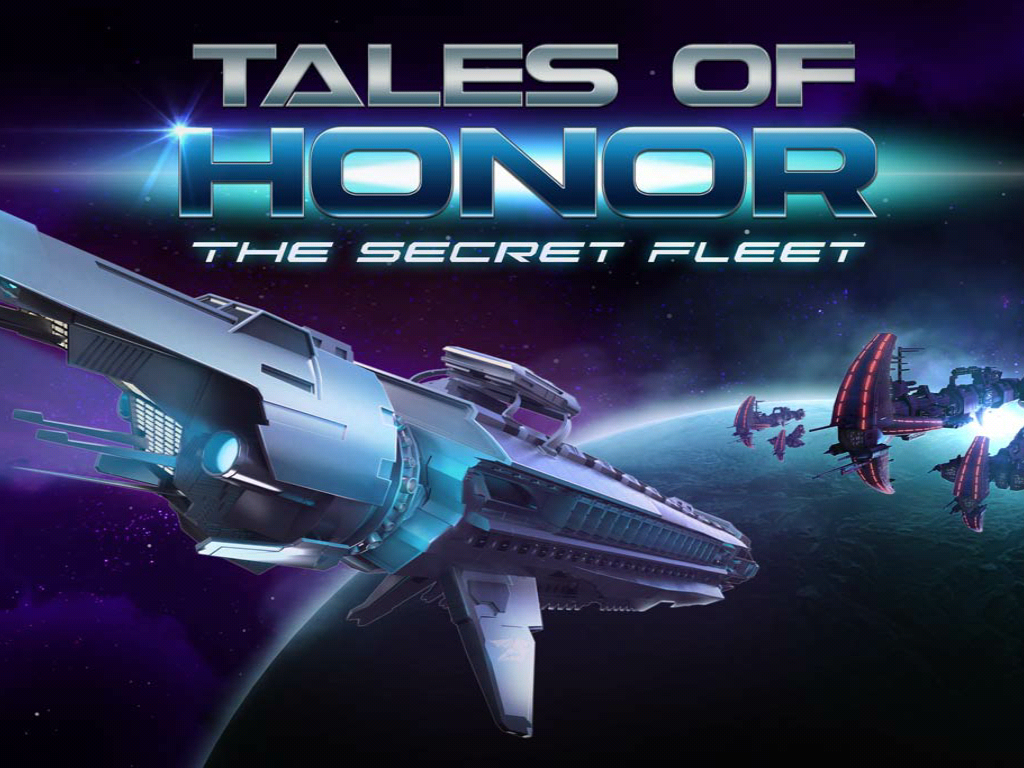 The first e-book I read (probably back around 2003, I guess) was On Basilisk Station. It was the first of the award-winning Honor Harrington series by David Drake; and I can't remember all the later editions I eventually consumed, but it was several (I think I passed on the treecat stories.) I was intrigued by the space battles that Mr. Drake so meticulously crafted, especially the notion that large space-faring war vessels have tactical considerations that are shared by current ships of sea. An example being the idea of "rolling" the ship to expose a more highly shielded side to an enemy or to bring varied and different weapons to bear was an interesting device (and possibly accurate. Only time will tell).
The iOS game boils down the essence of that experience into a head-to-head battle simulation between you and increasingly difficult computer opponents. Like the book series though, there is much more to fighting an HMS ship of war than simply blasting missile volleys and stopping incoming with your lasers. Between combat levels, you have to master the various details of running your ship effectively and, of course, apply upgrades to help survive the next round. The game offers in-game currency and you have prestige points that make the crew work more effectively (meaning they fix things or upgrade things faster for you) that can be earned. The combat graphics are superb, and the ship sim is also pretty decent (though a bit of actual maneuvering ability would be cooler—the battling ships are positioned statically across an expanse of space). I would say it is an overall laudable game effort, and does credit to the Lady Dame Honor lexicon of material, as well as her silly treecat (sorry, I never liked the cats!)
Uber Racer 3D Monster Truck Nightmare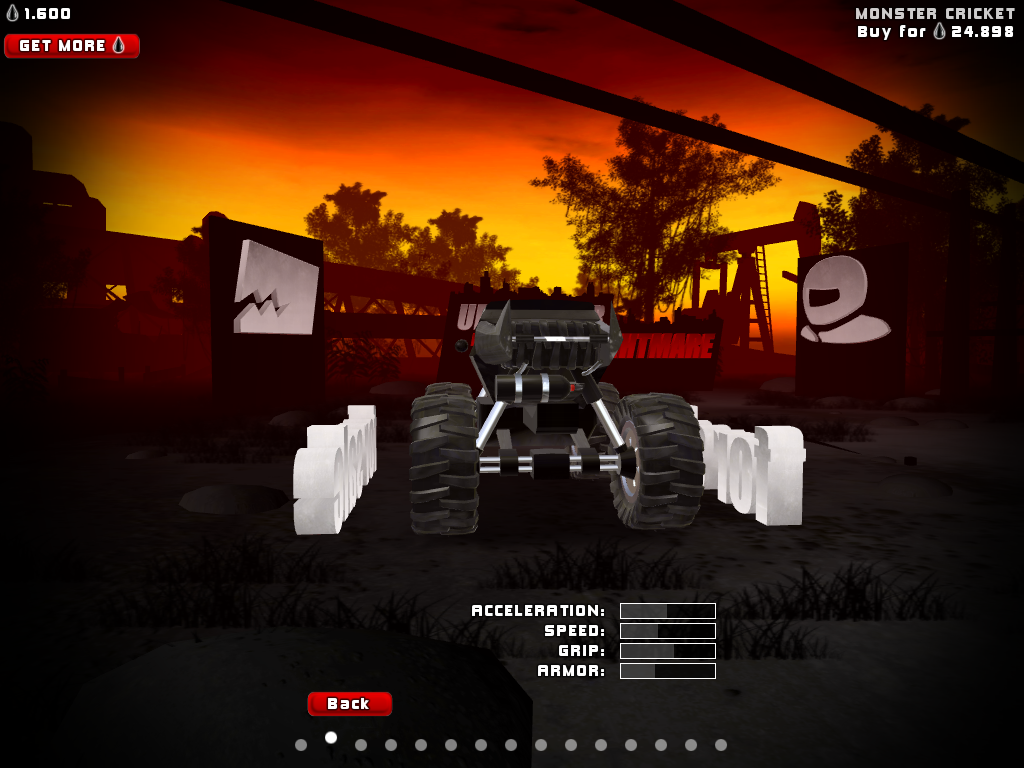 If I were trapped on an apocalyptic nightmare earth and running out of oil for power, heat, light, safety, etc., I wonder why I would build a monster truck (or try to fix one up to race). I always wondered that about the Mad Max movies too—people locked in a life-or-death struggle for petrol battling it out in the largest, most gasoline-chugging vehicles known to man? I guess Mad Max would not have been as interesting if it had featured smart cars or bicycles. Uber Racer 3D Monster Truck Nightmare takes the theme to a racing challenge level much like Mad Processor's other title (Uber Racer 3D Sandstorm). The course scenery is all dark and depressing destruction, as one would expect of the end of the world. The racing challenges include time trials, normal racing, and other fun stuff like head-to-head.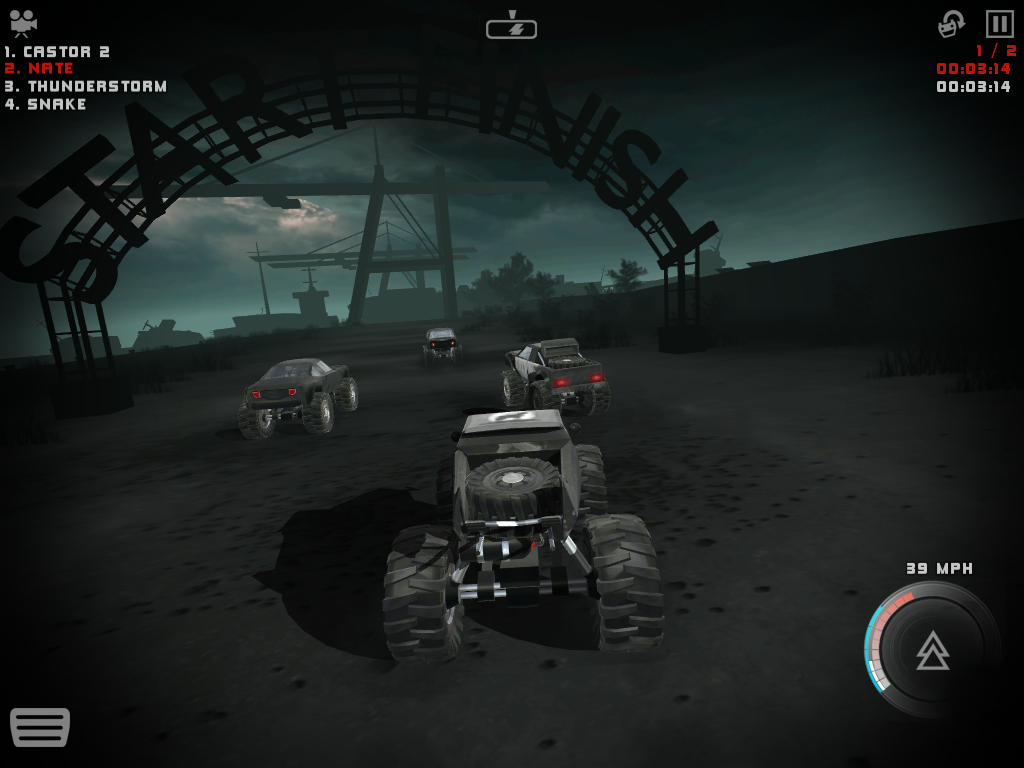 Uber Racer 3D Monster Truck Nightmare uses tilt and mash (your thumb anywhere on screen) to steer and accelerate, which you pretty much do the whole time if you want to win. There is a brake pedal in the far left corner, but using it or not catching on to the shortcuts on each level probably means you will be the Uber Racer 3D Monster Truck Nightmare loser (which maybe means you spend a night in the pit with a mutant creature or something? The game isn't specific on that point.) The objective is to win enough oil to upgrade your monster truck further or just buy a newer, better model. The game uses standard racing game strategy; grind along to get a better vehicle, etc, etc. Ten unique racing environs are included, and only are $0.99. The racing is kind of cool, and the apocalypse theme, er interesting.
Arena of Heroes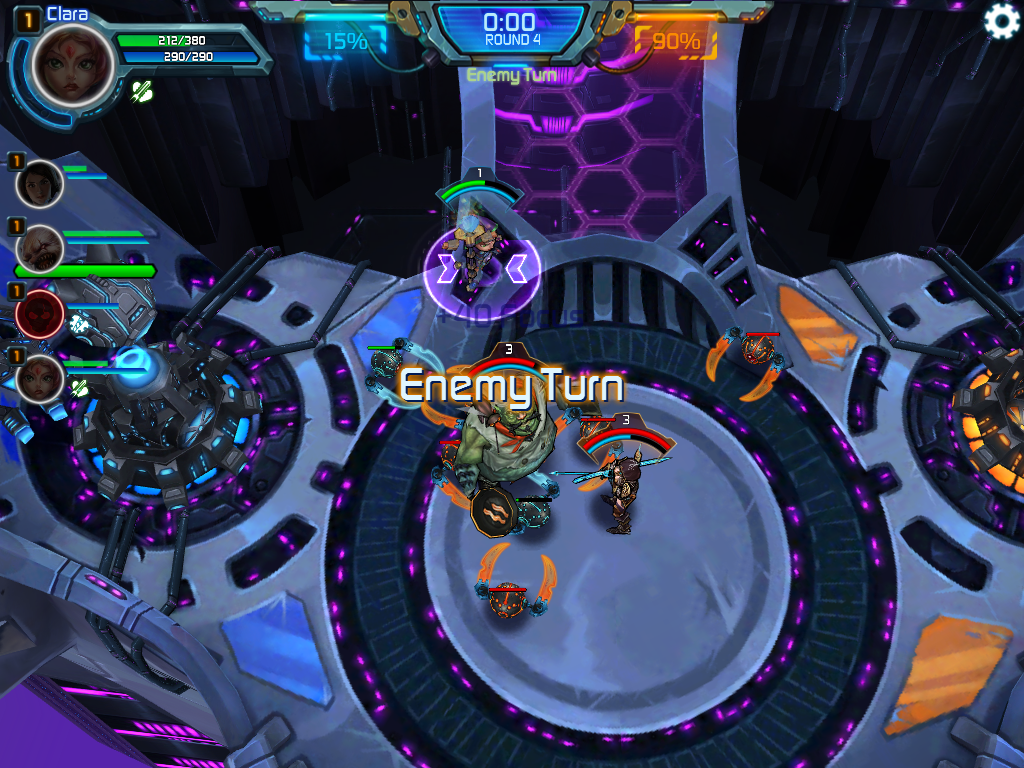 Arena of Heroes is hard. In fact I think I lost every round of this turn-based Multiplayer Online Battle Arena (MOBA) game. No, in fact I'm quite sure of it. Turn-based arena battle must not be my cup of tea. Select your four multi-skilled fighters (example: a gun-toting bunny rabbit), and face off against four Artificial Intelligence or Player-Vs.-Player opponents. The game looks great on the iPad, and you can take as long as you like checking out the 3D eye candy in async game mode, which is a pretty darn cool idea for a MOBA. But rushing turrets or enemies too quickly is usually a path to quick destruction! The arena is a futuristic-looking area with three paths between you and the enemy turrets. Ultimately, your goal is defeating the opposing fighters and destroying their core. Your characters get a limited number of action points for each turn that you use to maneuver and attack the enemy. Minions are automated bots that also get a turn. Characters level up and gain better abilities as you fight (and yes, you can buy your way up.) All in all GoH is an effective and attractive MOBA with an interesting twist you will enjoy!
That sums up this WIPTW edition, and will try to get to these more frequently now that work has calmed down. What are you playing this week?