By Nate Adcock on Sun, 01/08/2012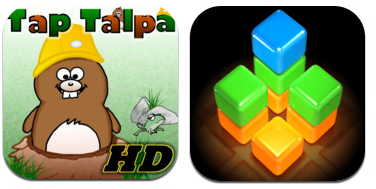 This week I played 2 very different games, and wanted to get this posted up before the madness of CES begins in earnest. Several iPhoneLife personnel, including yours truly, will be stalking the show floor again this year, so if you happen to see one of us, come and say hi (look for the iPhoneLife patch). The first game is a $1.99 version of Whac-a-mole called TapTalpa, and the other is an interesting abstract board game called CubeSieger (lite versions available). They are both a little odd-ball, and I have to admit that at least one of them needs more work before it deserves to cost $1.99 on the app store.
Master your iPhone in one minute a day:
Sign up to iPhone Life's Tip of the Day Newsletter and we'll send you a tip each day to save time and get the most out of your iPhone or iPad.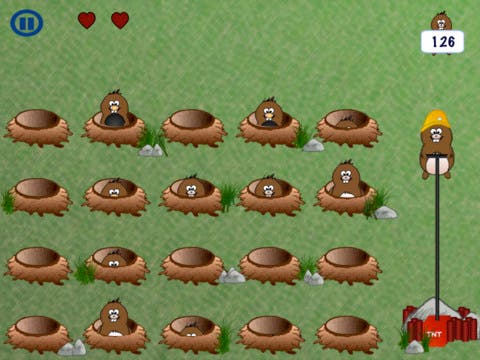 Kids love whac-a-mole, right? And sometimes adults love whac-a-mole too, except when you pay $1.99 for it at 70+MB--why would WAM ever require that kind of payload--and still see ads? I guess it's the high-def moles, but I say grrrrr... The ads would be unforgivable, but the game somewhat redeems itself as the moles come in a few interesting flavors. Ninja moles that blow up, helmeted moles that require multiple taps to kill, etc. Basically you tap out as many as possible before they blow up or disappear. Somewhat nostalgic to play, but the ads need to go, and a few more features are in order for the price.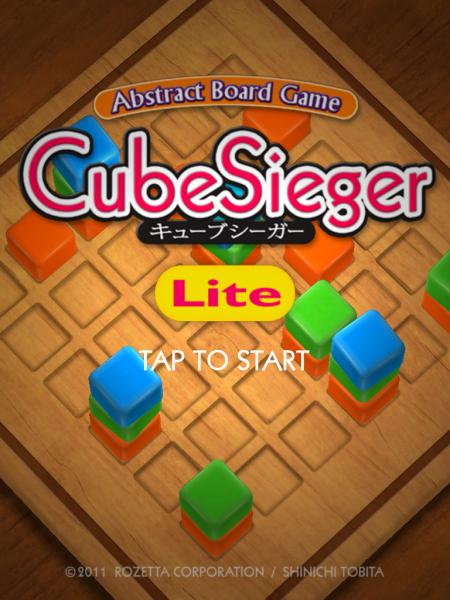 In contrast to TapTalpa, I have to give CubeSieger my personal iPLife stamp of approval. Even the lite free version is fully functional, with attractive 3D views, and additional features. The game strategy is also unique, albeit a somewhat chess-like experience (if chess only featured pawns, and included cubes). The game is a paltry 19MB in size, and can be easily downloaded on your device in no time.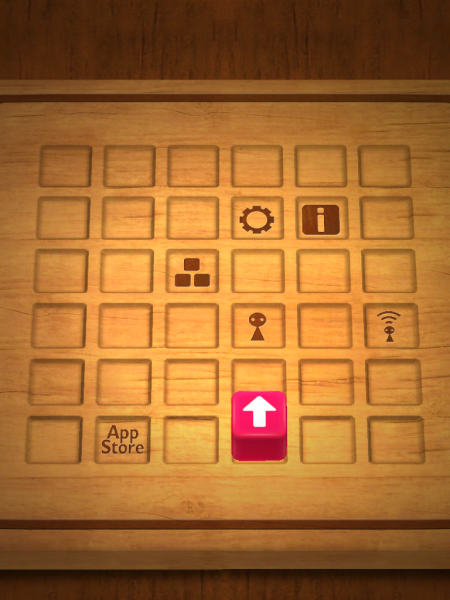 CubeSieger seems somewhat simple at first blush. Basically you and an opponent square off on what appears as a wooden grid of squares. Each player takes a turn moving their chess pawns (one space in any direction) around the board. After moving your pawn, a cube is added that must be placed as well. This serves to corral an opponent or force them to move to a higher level of blocks, adding another dimension to classic 2D board games like this. There is also a catch as you cannot move back down once you go up. You can't move up to the blue level of cubes, and will lose if you are cornered and can't move any further (like check-mate).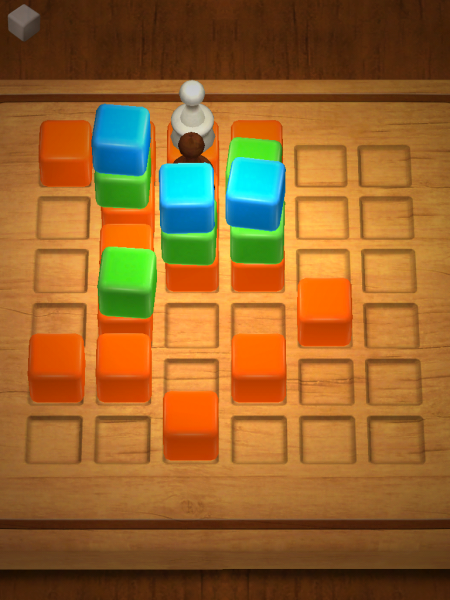 CubeSieger has help screens to explain the strategy and rules behind movement and placement of pieces. I like the look and feel of the game. I like the look and feel of the game, and could think of some interesting variations. Maybe multiple pieces, and players though trying to master one piece wasn't that easy at first (won a game, and lost one against the computer).
The 3D views work well, allowing you to pan around the board to inspect the state of play. I wouldn't rate anything graphics-wise as over the top, but a very realistic board game ambiance permeates throughout. I didn't include a screenshot, but there is also a mode where you can play with only the cubes (stack them up, and move them around). You control the axis of the view by tilting the iPad, and it is really pretty cool. Besides, who doesn't like to just play with blocks every now and then?
So, if you have little ones or are a W-A-M freak yourself, you might want to check out TapTapla.HD, but personally I think it's a pass until the ads go away or the dev otherwise enhances the gameplay. CubeSieger is interesting and attractive for anyone interested in a variation on the typical grid-based board game. You can find either at the links provided above, and if you happen to be visiting CES this year, and see any of the iPhoneLife crew out and about, don't hesitate to come up and say hello!