By Nate Adcock on Sat, 12/17/2011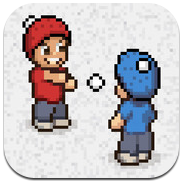 This week, I really had a blast with Snow Fight, but I was not happy about the game offering up a few appetite-whetting levels, and slapping you with an in-app purchase to continue (not a big fan of in-app purchases)... I put a crowbar in my iTunes wallet and plunked down the fat 99 pennies required to unlock the full 40+ levels remaining (yes, quite the iTunes Scrooge). The first zone of 6 or so levels is gratis, but doubtful anyone will begrudge the additional expense of unlocking the others. Simple fun is priceless after all, and the game does deliver that...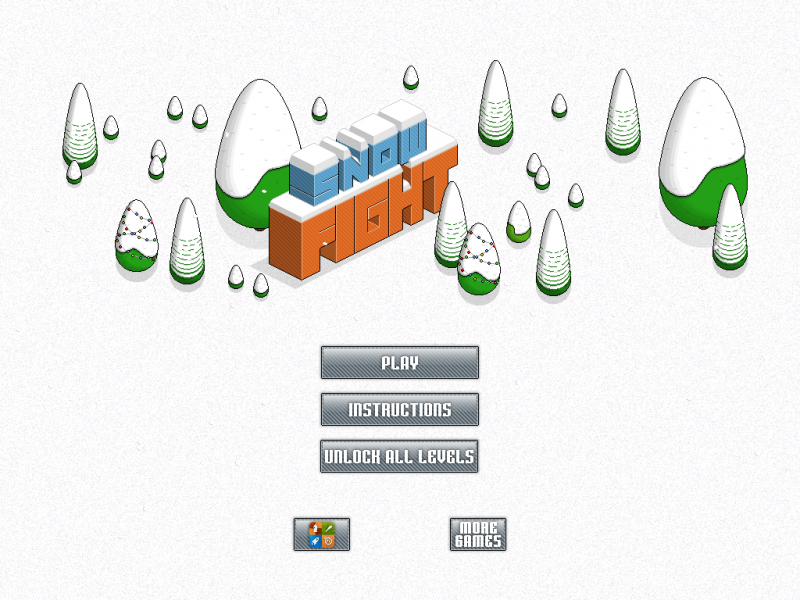 Master your iPhone in one minute a day:
Sign up to iPhone Life's Tip of the Day Newsletter and we'll send you a tip each day to save time and get the most out of your iPhone or iPad.
Snow Fight is a low-res, capture the flag sim that pits you and your team of snowballers against a computer-assisted band of enemies. It is as basic a combat strategy game you will find. Stay out of range of the bad guys firing snowballs at your team (while conversely firing back), and try to maneuver to grab power-ups, bonus items, and ultimately the flag. Early levels are pretty easy to beat, as opponents stay stationary as you pummel them (higher levels include more flexible enemy actions). Though you are outnumbered, the advantage you have is the ability to rapid fire snowballs at an opponent while on the run. The game did crash at least once, but gave no other issues on my iPad 1. I dimly remember a similar but simpler flash-based game around 5 years ago.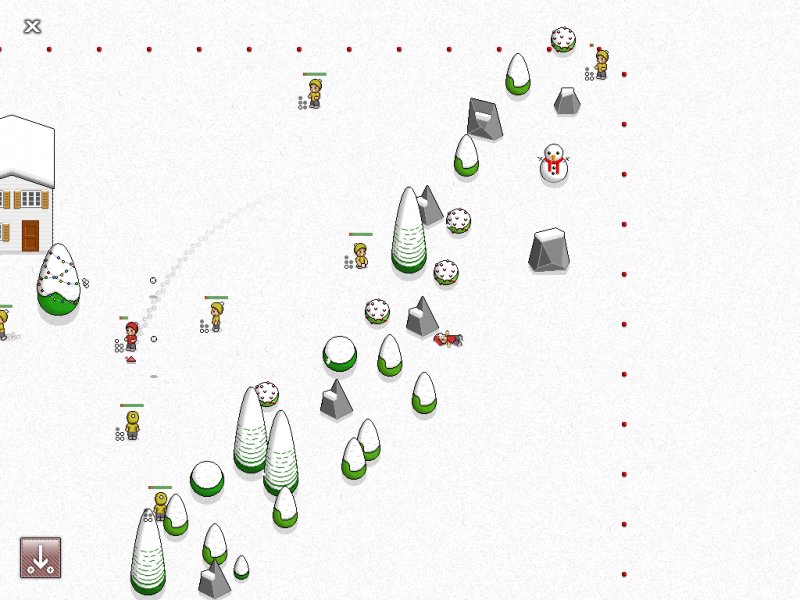 To control a particular team member, tap on his avatar, draw a pattern on the course you like him to navigate, and then simply tap elsewhere on the screen (preferably on opponents) to throw snowballs. Each character has a life bar that is reduced when hit directly. You can avoid enemy projectiles by running out of range, or soft tapping the reload button in the lower left, which causes a team member to squat down in the snow to re-supply (snowballs may fly harmlessly overhead in this case).
A full combat load is 5 snowballs, so don't forget to reload before running into a melee. Your team must effectively use cover and concealment of various terrain features (like shrubs and trees) to strategically overcome and defeat all opponents. You can also elect to try a brute force approach to charging straight for the flag (which will not guarantee victory for all objectives).
Snow Fight could benefit from a few choice game tweaks. It would be nice to be able to select a group of team members to move in concerted operations (maybe a double tap to multi-select), or fire in unison at a target. Maybe you get that option after you unlock the higher levels. Currently you have to individually select and control your team in a serial fashion. The game would be more enjoyable with a multiplayer and head-to-head mode as well (maybe an online game server). I really enjoyed playing Snow Fight, and recommend it for some simple holiday fun this year. I would have liked to get it completely free, but really did not mind spending 99 cents, though would like some more features. Go grab it at the following link...