By Nate Adcock on Sun, 07/01/2012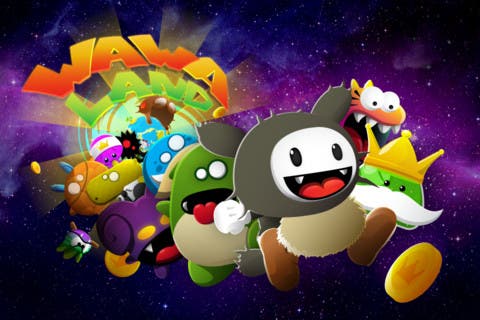 This week, I played just one new game--a platformer called Wawa land... well, if you don't count driving in a real life superstorm! I had wanted to also check out Kindom Rush for iPhone (Eric reviewing the iPad version), but have not had the opportunity to reliably get back online to grab it. A monster storm tore through our area smashing houses, and slapping down trees and power lines like kiddy toys, leaving us with a few more important things to worry about! We happened to be driving home from a concert (with a side-trip to the local Taco Bell drive thru--long story) when the storm hit. I would have certainly rather been in Wawa Land than a wind-tunnel filled with water, lightning and debris.
Master your iPhone in one minute a day:
Sign up to iPhone Life's Tip of the Day Newsletter and we'll send you a tip each day to save time and get the most out of your iPhone or iPad.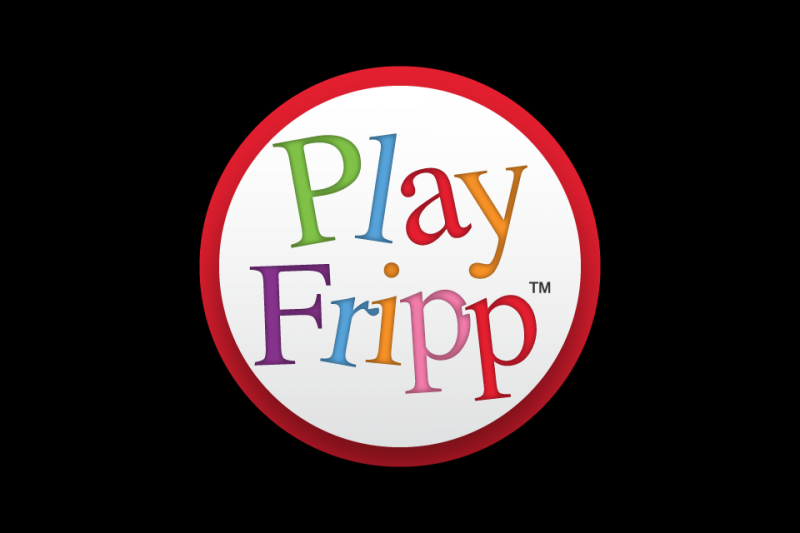 Anyway, power has been down and opportunities to log in scarce since the storm blasted through. Nothing like an extended outage to remind you how stupidly reliant on technology we are these days. That a single summer storm can wipe out the power grid and even disrupt the cellular networks for an entire region and millions of people for days or weeks--even the monster what some are calling a "land hurricane"--is astounding. I am grateful however that the power company guys are out there in extreme heat and humidity attempting to fix the problems. The ex-weather guy in me was awed and even excited by the power and fury that I witnessed (not to mention the amazing light show), but I digress... Wawa Land is nothing so dramatic as a tree-wrenching 100mph wind gust, but it does have it's moments.
You will laugh out loud to hear the Wawa opening music when it comes up: a snarky loop of "WA WA WA" which would make even a card-carrying ogre have to smile (or at least smirk). I'll say more than once that the game is much like the Sega Sonic 2D platform games, with similar power-up actions, and control options. You get an enhanced jump capability, with mucho cool power-jumps that are enabled by different key combinations (enemy destroying warp jump is amongst my favs). I apologize I couldn't get better in-game shots, but too difficult to play and get screens at the same time... You can see a YT of the action here..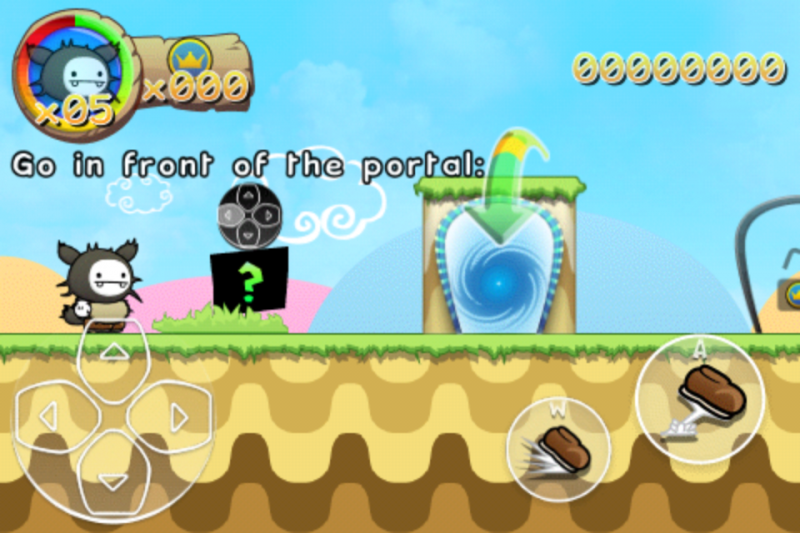 The point is to navigate through the various levels, avoiding baddies and collecting coins and power-ups. The in-game music is a superb looping island mix of calypso and steel drum sounds. Graphics are not 3D detailed or anything, but still vibrant, quirkily cartoonish and very professionally done. The gameplay is as good or better as any of the Sonic game series I have played on iOS. One could almost say the graphics are an original re-mix or mashup of many different classic platform game obstacle and theme types.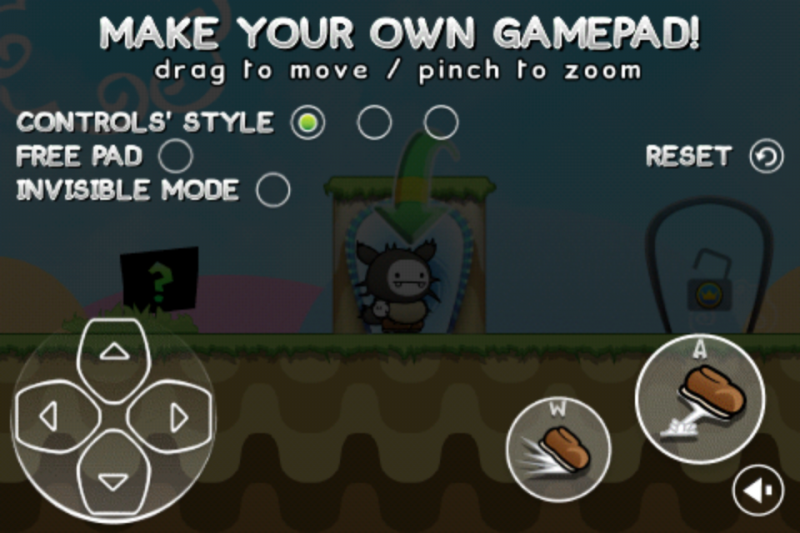 Wawa is a little twitchy about the enemy position in relation to your character, which in my opinion, favors the enemy. When you jump to squash them, try to land mostly right in the center top area, or much like with Sonic when you are penalized, you lose all the coins you've gathered--this is SOP upon first striking an enemy broadside.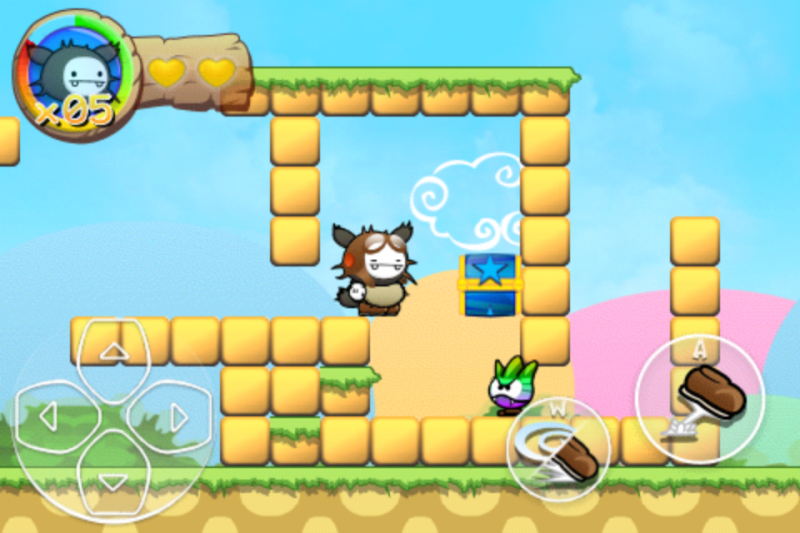 You can of course grab several back up before they disappear. Subsequent enemy strikes thus will end your round, and you can also fall down traps and similar hazards to get to a quicker "Game Over".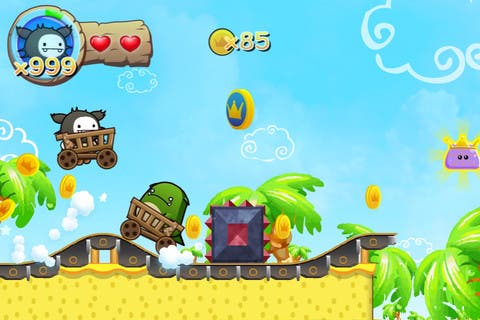 Wawa is a great way to relive a taste of the classic platform greats redone in original and fresh strokes, and not without some pleasing surprises. It certainly gave me something to ease my mind from the growing heat at the house after the super boss of thunderstorms put game over to our power and internet. You can grab it here for just 99 cents.  Hopefully next week, I'll get to Kingdom Rush, which has recently been ported for iPhone. That is, when I can reliably get and stay online... power is even now flickering on/off again... sigh!
Stay tuned and blah blah (to our great iPLife stuff here, you know the deal) until next week!