By Nate Adcock on Sat, 07/30/2011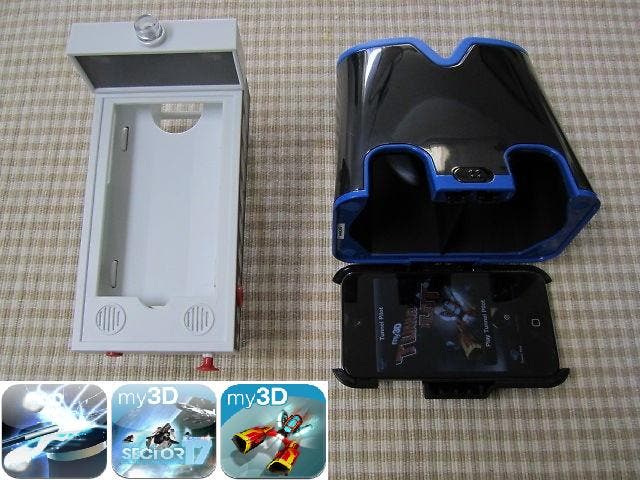 This week's "What I played" column is a bit different in that I went and grabbed some "app"-cessories from my favorite gadget site (
ThinkGeek.com
) for this review. Both products are gaming gimmicks, and some of the software content might generously be described as a "work in progress". Still,
Pinball Magic
(New Potato), and
my3D
(Hasbro) are affordable gadgets that can spice up your gaming experience, somewhat old school style.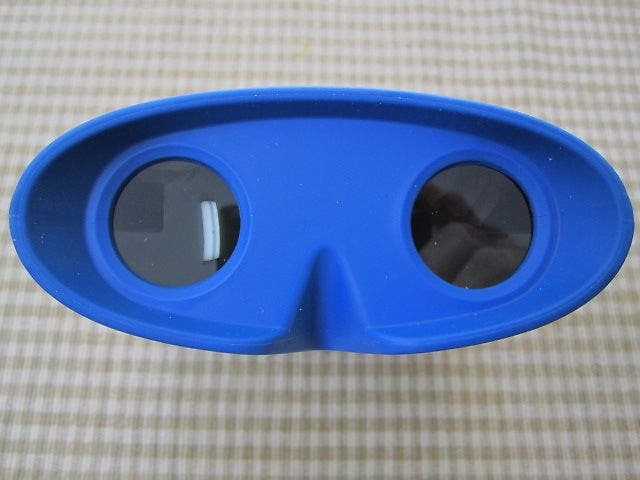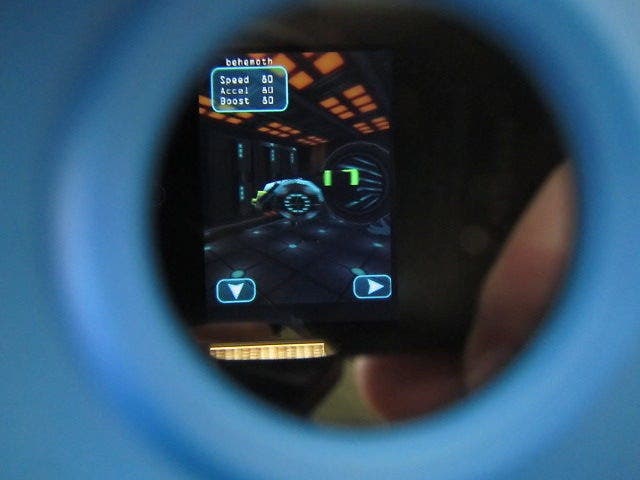 Every kid, from my era at least, knows the name Hasbro. Every other cool kid-thing that ever came out in the 70s and 80s was probably a Hasbro toy or game or at least made by one of it's subsidiaries. The my3D is obviously a viewer (makes me think of a ViewMaster) that your iPhone or iPod attaches to. It can give you a slight headache for extended periods, and some of the apps are hokey, but the concept is still cool and original, in my opinion. The effect is kind of a low-tech, poor man's 3D experience.
The my3D is made from high-impact molded plastic with a black glossy finish. I keep trying to think of other uses for it, because I so love the concept. You snap your gadget into the half shell on one end, close it up, and then peer through the lenses which magnify left/right images to trick your depth perception into thinking some are closer than others. It's an old trick, actually, but one that still works. What I like about it, is the fact I can actually see detail on the iPod touch screen when playing a game (maybe I just need to get some glasses). You can use the my3D viewer with iPod touch 2G, 3G, and 4G, and the iPhone 3G and 4G,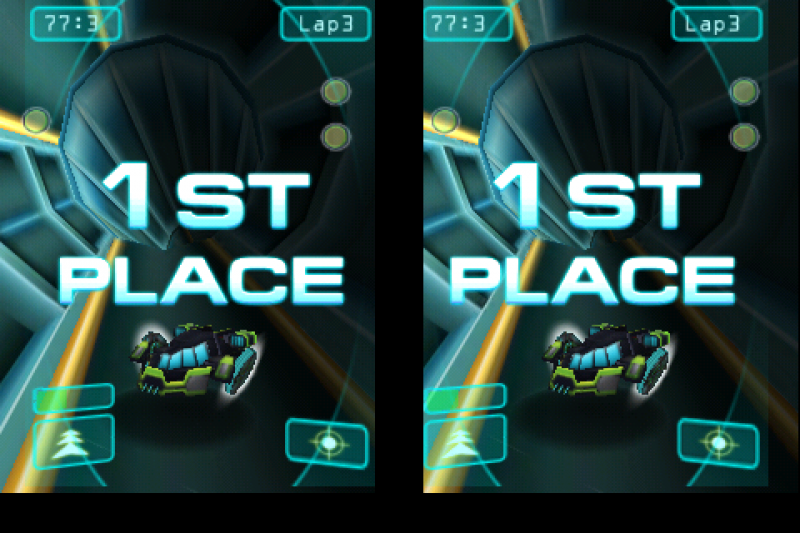 There are a smattering of apps developed for the my3D (like 7 in all), and most are free. You can't use the viewer for any apps that aren't designed for it, though, as I tried (guaranteed headache). The aspect ratio is in portrait, as the app must split the screen longwise for both of your eyeballs to have a single view (which creates the pseudo-3D effect). I tried out
Tunnel Pilot
, which is a freebie racer game. The game played better without the my3D, actually. It was hard to hold the glasses up, tilt, and perform occasional screen-taps (the viewer has large holes to allow L/R finger taps), but it was not too badly done for a free game.
Sector 17
(99 cents) was the more polished title, and also better suited to the my3D. Best to play this space shooter game standing up or on a stool that pivots, because it uses the iPod touch sensors to detect direction. The graphics are pretty good, and the in-game audio is entertaining. It reminded me of the recent Star Wars Arcade Falcon Gunner (which is not surprising considering both are done by Vertigore). The game crashed a couple of times on startup (requiring multiple restarts). In both games, the 3D aspect comes from a perception of the non-moving gun turrets (or ship in the case of Tunnel Pilot) to be in the foreground, while the moving objects coming at you are in the distance. It's more like double 2-D, really.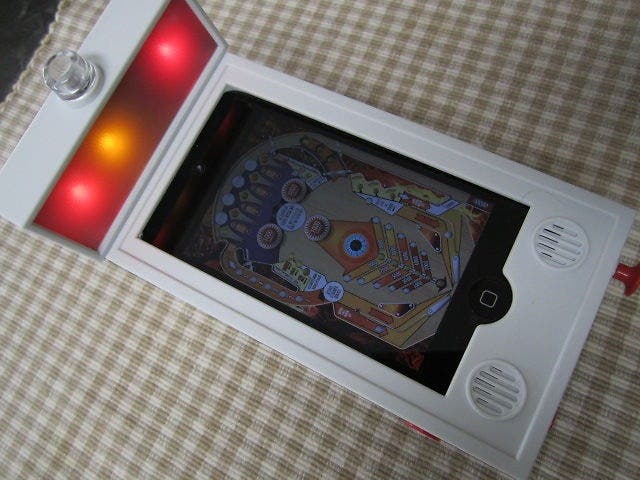 The other gadget I played with this week is in some ways even cooler than the my3D. Pinball Magic is a plastic dock accessory that resembles a handheld pinball machine. It is replete with flashing lights, real flipper controls on the sides, a player start button and spring-loaded plunger. The game has a few glitchy aspects and annoying limitations, but the combination of app and game in this instance is almost a home run. I was a minor pinball hero in my hometown arcade for a time, and say that with confidence.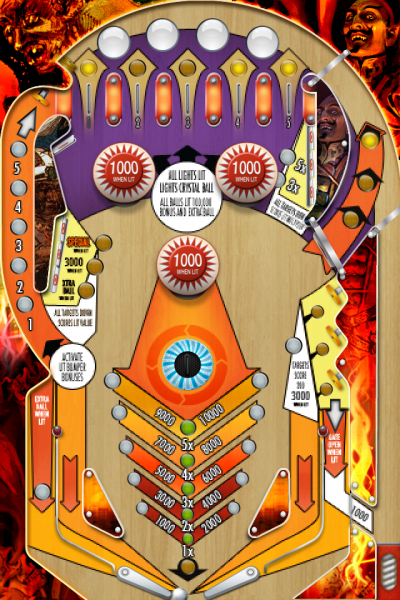 The most amazing and fun aspects of PM, are the accurate sights and sounds that emanate from it. It really transforms your device into a mini pinball machine. If you were a serious pinball player, then you will appreciate what I mean. The flipper action, bumpers and MOST of the ball dynamics are really good. The game even has a Tilt sensor, and you can "bump" it for favorable action like you would a real machine.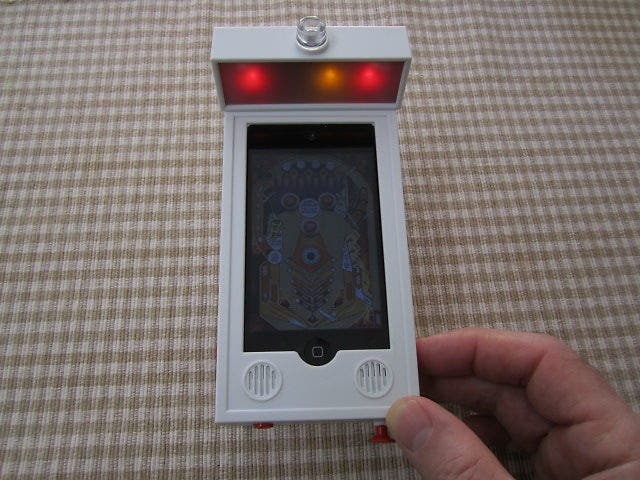 That's the good news, now for the bad. The Pinball plasticware feels pretty cheap (to match the price), and one of the legs came loose during play. If you drop or step on it (not that you would mean to), likely your pinball career is over. The app has only a single pinball configuration/level available at the time of this writing (more are promised in upcoming versions), and crashed at least once. The ball/flipper action can be weird at times as well. At certain angles of approach, and on rare occasion, I witnessed the ball go right through my flipper. The pinball machine layout could also use a few improvements. There isn't many bumpers around the lower half of the board. I found it all too common for the ball to bounce directly into the side gutters, without any hope of "bumping" it away. 2-flipper, slap-saves are very forgiving when the ball seems to be rolling right down between the center (course that's a good thing).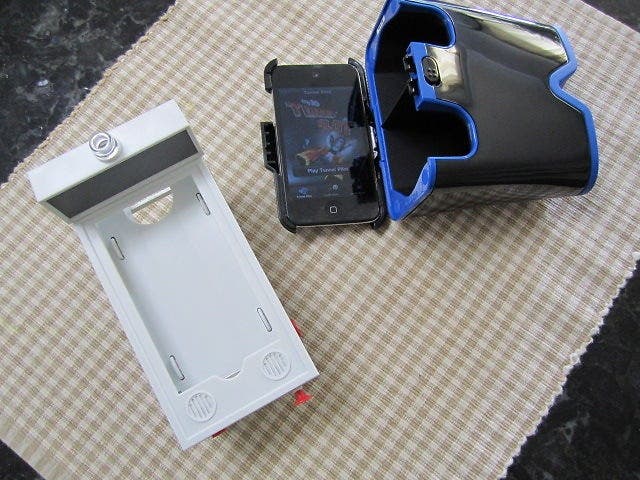 I have to recommend both of these devices regardless of the detractors. For the iPod, or iPhone addicted--that want every available accessory--they are a must. I will probably play Pinball Magic regularly. The game is enough like the real thing to keep me interested, and I might even come back for more Sector 17 on the my3D (the game narration and background audio is almost as entertaining as the gameplay). I hope new content will continue to be developed for both, but there doesn't seem to be a groundswell of buzz about either product. You can grab these cool gadgets at Thinkgeek
here
and
here
(I got both of them on clearance, so don't wait).