By Nate Adcock on Sat, 05/05/2012
Do you ever consider what iPhone or iPad would be without the App store? Seriously think about it...? iOS is great, sure, but would get boring in a hurry without the awesome apps and games. Games that developers create, slaving for weeks/months over details most of us would consider a form of insanity, to bring us the very best in mobile entertainment for a price under 5 bucks! What if, like in early computer days, we had to write our own apps?! I got a taste of what that might be like. I say a taste, because though I write scripts to do my job, neither coding nor computer graphics are activities I claim to be able to do well. To make a game for iOS, I would need a lot of help. Sketch Nation Studio certainly helped, but the result is well, laughable in my case!
Master your iPhone in one minute a day:
Sign up to iPhone Life's Tip of the Day Newsletter and we'll send you a tip each day to save time and get the most out of your iPhone or iPad.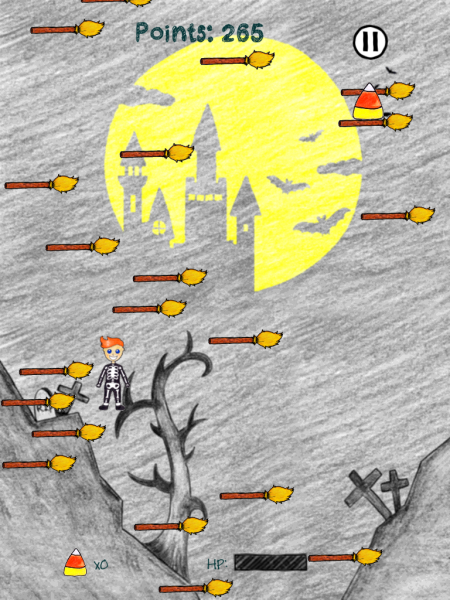 Got to be honest at the outset of this review. Though there are Sketch Nation generated games on the App store, and I review a couple of the better ones below, if you think you are going to use this to write the next totally awesome 3-D shooter game, uh....no! First, it appears you can only create simple platform games, and the physics and control options are pretty limited. I think you could use Sketch Nation to make cute games for young kids, for example (or even let them make their own), but I doubt you will cook up the next Angry Birds with this app.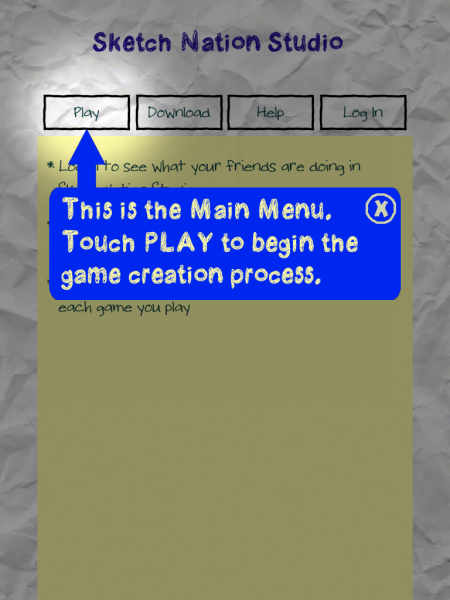 After downloading and running Sketch Nation Studio, the app takes you step-by-step through a simple mode tutorial of creating a basic platform game. You draw a character, objects, and a background and literally in like 5 minutes you can make a simple game. Sketch Nation makes every step of the process really easy, and includes drawing tools effective enough to make a working game.
If you aren't a hugely talented computer artist (like moi, haha), you can download more items (requires registration and login), or use the camera to take shots of drawings or objects you want to add to your game, as long as you shoot them on a plain white background. I included a blessedly brief video at the end of this post showing my first game-making attempt in action.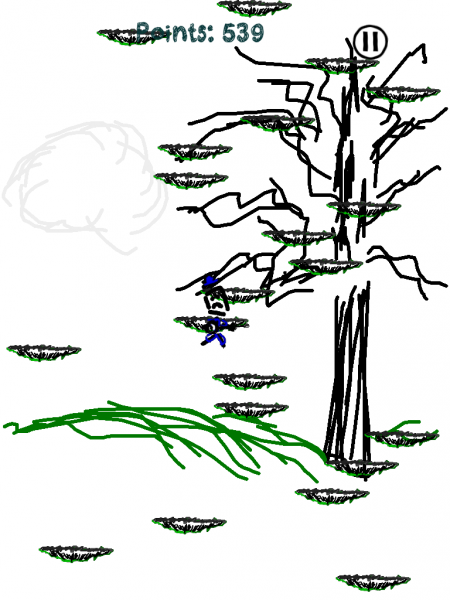 The result in my case was indeed pretty laughable. I call it Banjo Player Hop (since I also play the banjo), and my character is pictured holding a banjo (or at least supposed to look that way). I was looking forward to adding some of my own custom banjo tracks to the game, but one of the glaring limitations is that you can't include your own music or sounds.
Your game or any game will run in one orientation only, won't detect up and flip over to the correct orientation, for example. Sketch Nation itself only supports portrait view when creating or editing games. In advanced mode, you can create more refined game logic, multiple enemies, powerups, etc. Instead of trying to make an even more embarrassing version of Banjo Hop, I figured I would showcase some fairly decent games made with Sketch Nation.
Swiish is a commercially available game that sells for 99 cents. Basically a side-scrolling avoidance under-the-sea game that requires you to navigate through baddies, and collect powerups. The artwork and gameplay are not anything super fancy, but based on my own attempt at making a game, I give nothing but respect and kudos to the developer.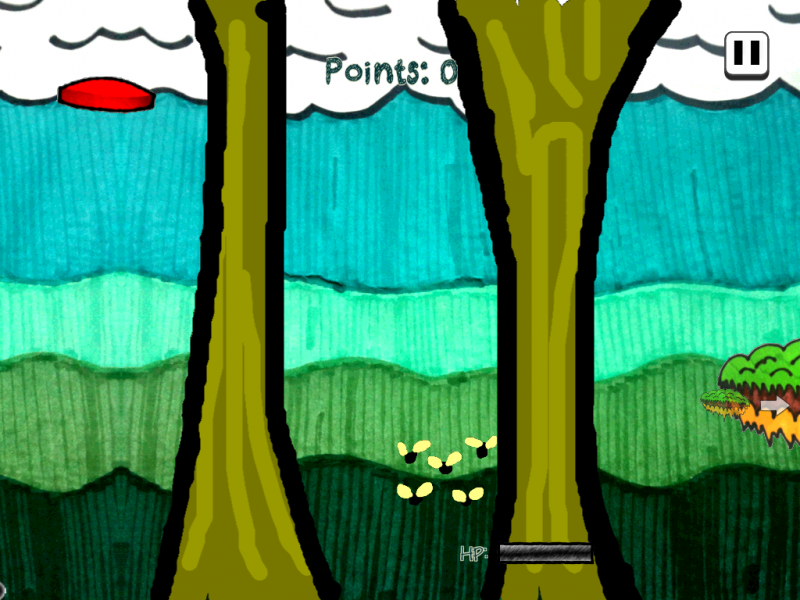 Disk Golf left me a bit confused at first. Similar to Swiish, basically scrolling avoidance, but I guess you fly your disk around the floating grassy chunks (I kept trying to land on them). There would occasionally appear a basket which is the powerup. Both games feature cartoon-like graphics, and though I really wouldn't compare either to professional quality games, they are not badly done either.
The Verdict: Sketch Nation Studio is a fun way to make your own app, and though you may not set the app store afire with it, I think it could be a cool and effective way to create a basic game for your kids to enjoy, or maybe a fairly low-cost way to promote something (not everyone can say they "have an app"). You still need to consider other tools (or maybe hiring a pro) if you are trying to create a seriously viable game that will make a ton of money, but Sketch Nation is free to download, and does not feature ads. There are over 2000 apps available to the SN community, but to access full app features does require you to register and login. You can grab it here.
You can check out a quick YouTube video of my app in action (try not to laugh too hard), and I included more Sketch Nation based app links below...
Popcorn Dash: http://itunes.apple.com/us/app/popcorn-dash/id520413741?mt=8

Sylvita Space Jump: http://itunes.apple.com/us/app/sylvita-space-jump/id519683325?mt=8

Sylvita Forest Guardian: http://itunes.apple.com/us/app/sylvita-forest-guardian/id519556275?mt=8

Kooba HD: http://itunes.apple.com/us/app/kooba-hd/id518088872?mt=8