By Nate Adcock on Sat, 05/19/2012
3 small games this week (none over 100MB in size), all of which can be had on the app store in like a minute. Cubyrinth is a puzzle solver that will require your concentration and some Rubik's experience; Warpspeed 2 is a 3D racer with addictively retro sound/graphics; Blast Angle HD is a Dome Wars (or Scorched Earth on PC) redo with a sharp and vibrant look. Read on for the mini-reviews and vids...
Master your iPhone in one minute a day:
Sign up to iPhone Life's Tip of the Day Newsletter and we'll send you a tip each day to save time and get the most out of your iPhone or iPad.
The overall iOS game landscape doesn't change all that much, but what does change is the sophistication of many of the games. Even if the graphics aren't always over the top with HD details down to the minutest levels of optical perception (that most blockbuster games try to obtain) indie games are trending toward clever implementation. Often owing to a fresh remix of older game concepts. I review 3 interesting titles this week that are good examples.
Cubyrinth is an interesting idea: Rubik's cube puzzle action with the added challenge of an avoidance game. The goal seems simple at first, with more behind it than at first meets the eye. Unlock the cube puzzle to allow your game piece to move to the goal. The game requires mental acuity, but left me a bit frustrated at times.
Swiping in certain cases produced unintended results. You swipe one way to flip the blocks, you swipe another to move the angle of view. Sometimes I mistakenly swiped blocks when I actually meant to turn the cube. The game is still well-done and presents a unique puzzle-solving concept.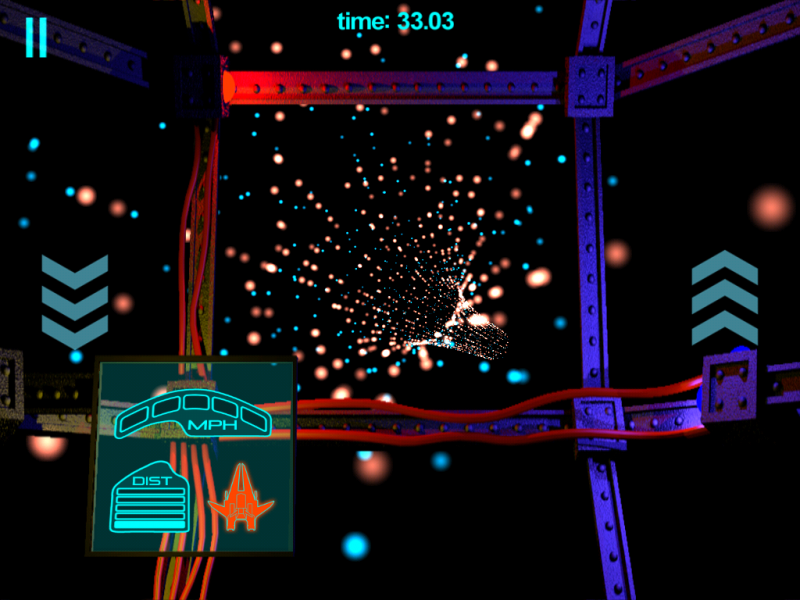 Warpspeed 2 is a retro 3-D racer. The graphics and music are hypnotic, though the game can be tough to master in some cases, especially the 3D tunnels. You can only use accelerometer controls, and they are touchy. You'll need a touch of the Force to master staying off the walls and away from obstacles.
I have no idea how whoever is controlling the ship in the YT video embedded above is doing so well, because I never came close to that level of control on any sensitivity settings! You get to warm up on the first 3 levels for free, and then a bunch more advanced levels will cost you a whopping 99 cents, which I happily paid. The overall feel of the game is a lava-lamp 70s kind of vibe you might enjoy too, so go grab it.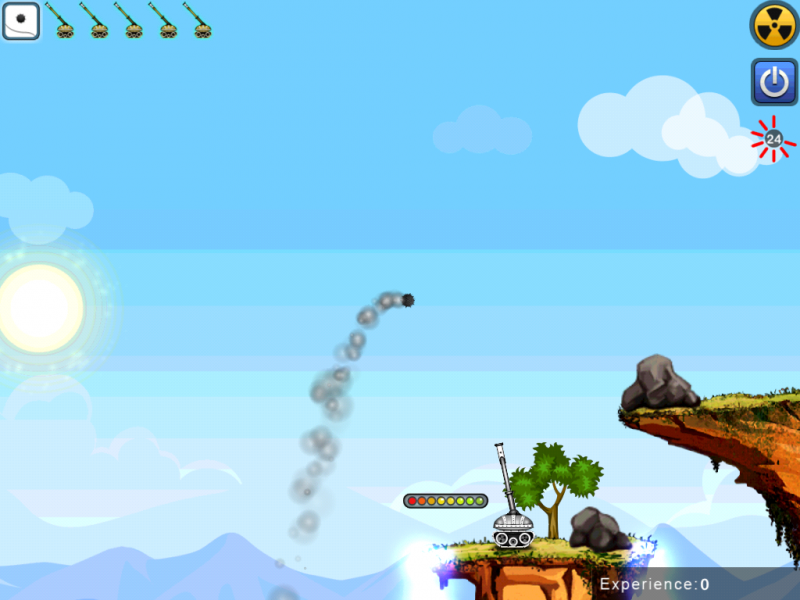 Finally, I love Scorched Earth (back in my 90s military days, we just called it Scorch). You can play it for free on your PC, by the way (in 3D). Dome Wars was kind of the same thing for Mac. A fun artillery physics game that allowed several players to match up against each other or go against the computer. Similar games have come out over the years (Pocket Cannon won a Best of award over at our legacy blogs back when).
I digress--BA HD creates an artfully colorful experience of blasting the enemy before he nails you! The game crosses cartoon-like backgrounds with bursty HD animations. It's not Scorch, with it's almost ridiculous arsenal of destruction to choose amongst, but it's a neat variation of the old genre. It did crash on my old iPad several times, though (which the vendor plans to add a warning that the game is not supported on iPad 1G).
You can grab all these games at the links in the opener above, and don't hesitate to drop a comment on what you played this week!