By Nate Adcock on Fri, 05/25/2012
Lot's of news to post up on, and I played at least one new game this week. Shoot the Zombirds created by Infinite Dreams (Jelly Defense, Can Knockdown), is target practice in Halloween-land (if there was such a place), a second variation to Shoot the Birds. Also posting a rewind review on Chromian Wars 1.2 as they updated their app after our initial feedback. Both games are worth a look. For the news: a new expansion pack coming for the top 3-D space shooter, Galaxy on Fire 2 (probably my most played game any week); a new turn-based strategy game called LostStar Tactics (from the creators of Staunch Defense); and speaking of exciting new TD, just out, Defender Chronicles II! Whew, that's alot, so let's dig in, shall we...
Master your iPhone in one minute a day:
Sign up to iPhone Life's Tip of the Day Newsletter and we'll send you a tip each day to save time and get the most out of your iPhone or iPad.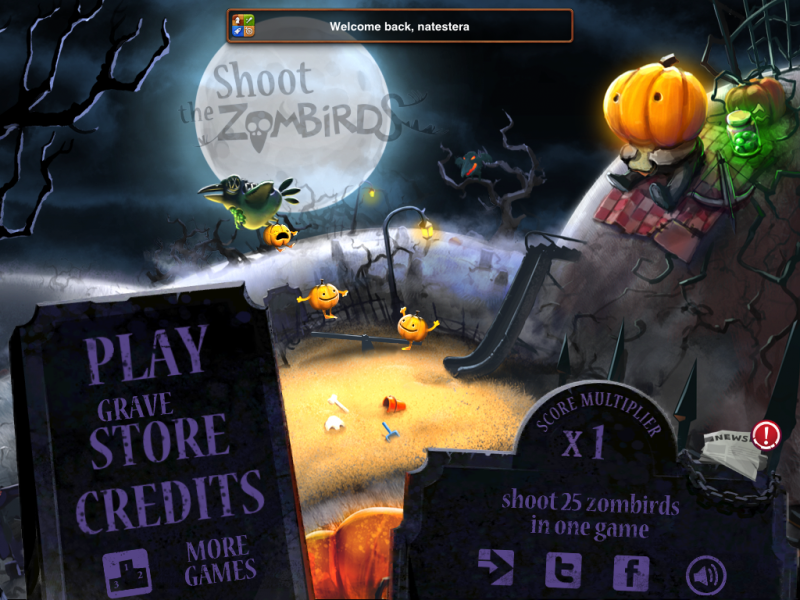 I am not exactly sure why there is a need to now kill zombiefied birds (as opposed to normal ones) flying overhead, but Shoot the Zombirds makes a pretty compelling case for it anyway. The game is in all ways as well-rendered as other Infinite Dreams titles--eye-catching original graphics, effects, and gameplay aspects.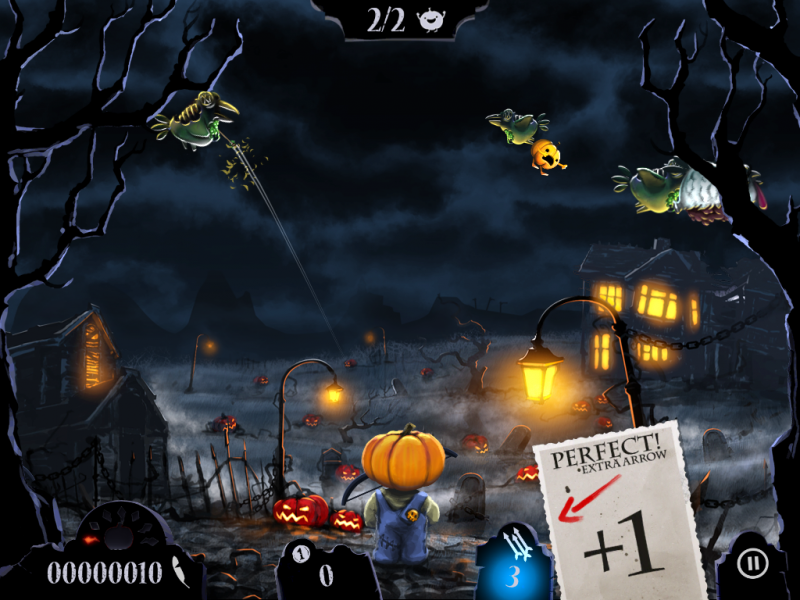 The birds slow down to avoid a head shot if you lead them too much. Taking down a higher bird will often trigger a satisfying cascade of subsequent combo deaths below. Plenty of power-ups, and the music and mood is addictive. The game is fun in a word. I give it my recommendation even though it's not Halloween yet, and I doubt you will notice once you have been playing for awhile.
Chromian Wars 1.2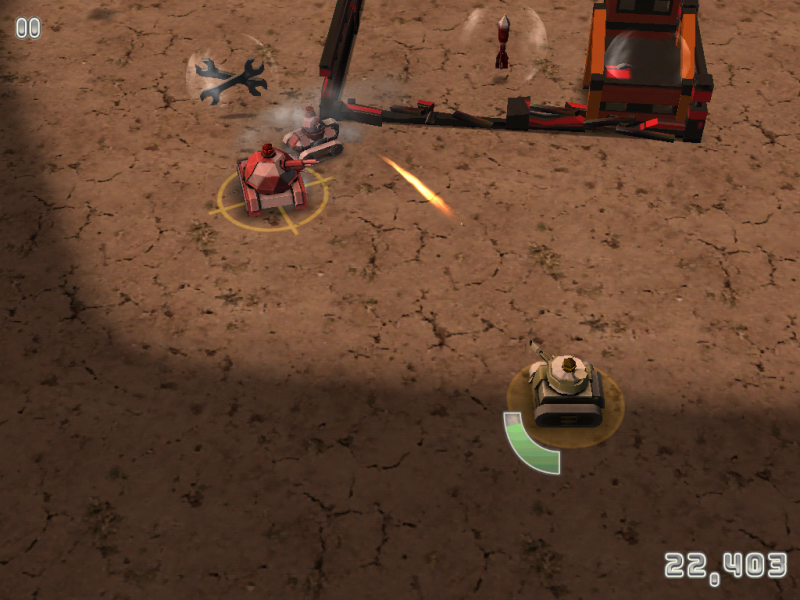 So, my previous opinion of the Chromian Wars game is that it needed some work. The developers definitely put more time into the game and it shows. I felt the control aspects have been improved, and though I am not that compelled by the AR mode of play, they added an Arcade mode, which I like a lot. I definitely recommend this one more for the iPad than iPhone/iPod due to screen size, but if you want to do the AR thing, you need a newer iPad with camera.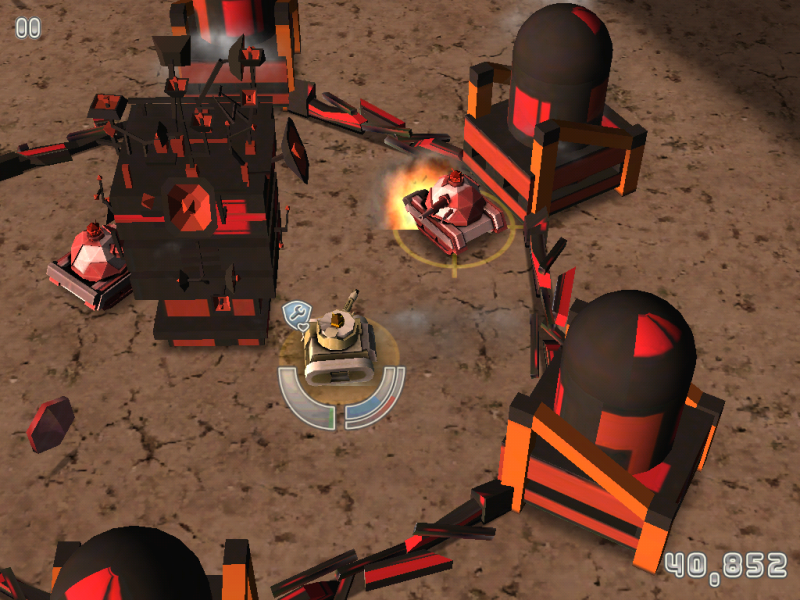 My tank would still get hung up in certain areas and not respond to input at times. I also feel like some of the game screens could use a little more wait logic or better timing. The game is definitely better all round, and worth a second look. The developers are working on multiplayer modes for a coming release, which should be very cool!
Now for some Galaxy on Fire news!
You know how it is... You learn all the margins in every system, often the hard way. You buy rare organs, rare plants and make countless runs from Pescal Inartu to Oom'bak and even out to the dangerous backwater of Eanya, your ship jammed jull of expensive loot. Sometimes you attack a defenseless freighter (making yourself persona non-grata), because the cargo it's carrying is just too valuable to pass up. Jumping between planets and star systems looking for the best prices and trade goods, and always looking over your shoulder for pirates (and sometimes alien factions) out to get you. Running for the jump gate when you know you're too outgunned to fight, and hoping you make it. Friends, you know what I'm talking about... Spending all your credits to build a Rhoda Blackhole, to cram in ever more loot, and why? What does it all mean...?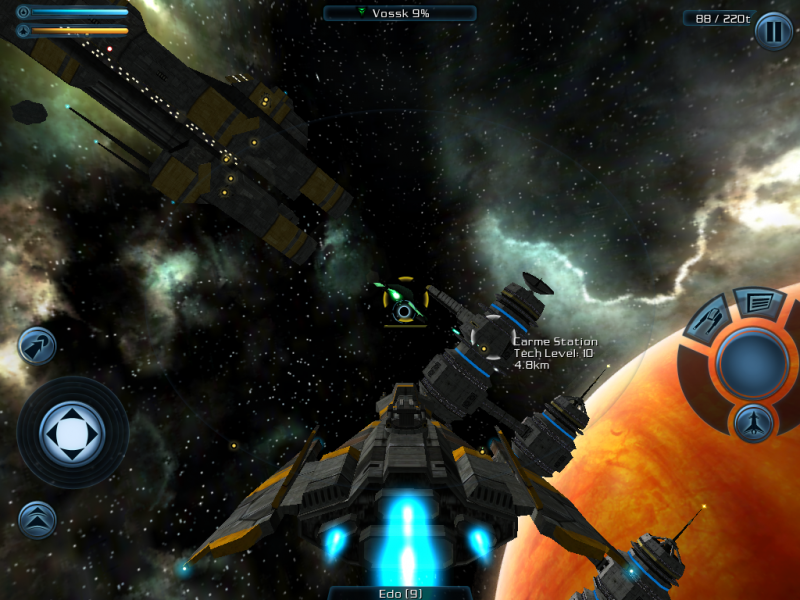 ...Oh yeah, that's a "Veteran", and a Vossk is about to feel the cut of my gib..!
If you don't know, then you need to become acquainted with GOF2, it's worlds, and it's fabulous expansion packs. It is the only definitive space opera immersion game for iOS in my opinion. This summer, FishLabs is releasing another expansion to continue the Keith T. Maxwell saga. The new Supernova expansion will continue where Valkyrie leaves off, with a devastating supernova event that leaves the Mido confederation struggling to survive, especially against on incursion of mysteriously stealthed ships. Count on more to come...
LostStar Tactics
LostStar Tactics is a turn-based RPG that puts you in charge of--oh heck, the press release excerpt below says it better than I can:
"Players familiar with 'Tactical Warrior' will instantly notice some cool changes in 'LostStar Tactics'; the leader of each party draws cards from a deck to use during battle, and every card has an impact on the gameplay such as damaging opponents, summoning droids, and healing allies, for example. As something really unique, you can design your card decks to complement your party, and to meet specific challenges you may encounter. 'LostStar Tactics' features the best of turn-based RPG elements taken to new levels in addition to a slick, polished and highly intuitive user-interface.
Defender Chronicles II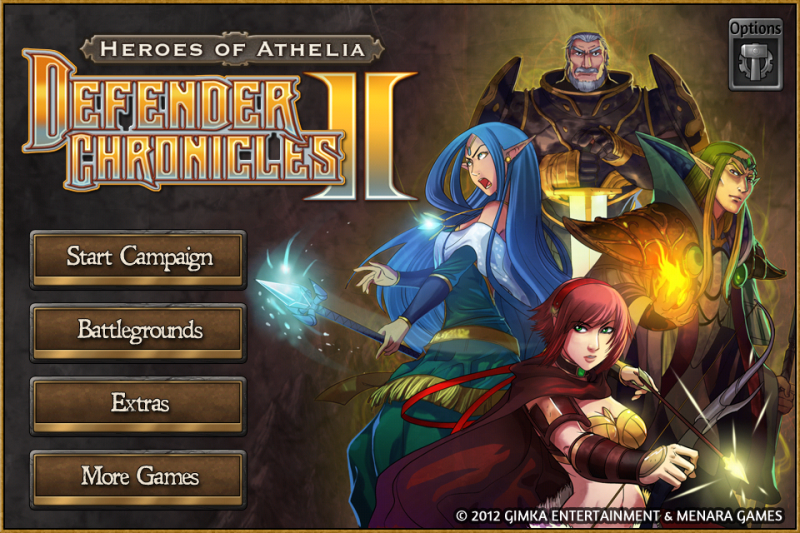 Finally, Defender Chronicles II (see our review of the original here), a horizontal tower defense game of epic scale with RPG nuances has been released. You can create up to four customizable hero characters to lead your various fighting units. Go check out Eric's mini-review at the link above. More included on the release from PR below:
"AZUSA, Calif. – May 24, 2012 - Gimka Entertainment, along with Menara Games, today announced the launch of Defender Chronicles II on the iTunes App Store, now available for $2.99. A follow-up to the best-selling iOS title Defender Chronicles – Legend of the Desert King, Defender Chronicles II combines the greatest and most beloved elements of tower defense and role-playing games. Fans of the series and newcomers alike can join the fight to save the war-torn world of Athelia today by downloading Defender Chronicles II from the App Store here.
Defender Chronicles II pits players against merciless foes with innovative tower defense gameplay. Gamers will fight back advancing waves of Orc hordes, the supernatural Forsaken, and the shadowy Covenant cult by controlling and customizing four different heroes with unique abilities and acquired artifacts, in addition to using upgradeable base units. With five different game modes and difficulty levels, both tower defense novices and seasoned strategists will have plenty of challenges to conquer.
Gimka Entertainment previously released a short gameplay trailer for Defender Chronicles II, which can be seen here
Key Features of Defender Chronicles II include:
Vertical Tower Defense – Vertical view complete with multiple creep paths gives players a new perspective on tower defense
Unique Heroes – Choose from four playable heroes, each with six distinct skills and eight unique abilities
Multiples Units – Command up to 24 different units, upgrading them to better battle foes
Brutal Challenges – Experience five different game modes and five difficulty levels
Search for Treasures - Find and collect hundreds of new artifacts to unlock new levels, upgrades, and other features
High-Quality Development - All new graphics, comics, soundtracks, and voice-overs provide an immersive gaming experience
Socialized Gaming – Game Center support gives you the chance to issues challenges in-game via email and lets you topple friends on the leaderboards
You can grab all the great games covered here by navigating to the links above or simply searching them out in the app store, and be sure to stay tuned for more great reviews, tips, news and more here at iPhonelife!