By Nate Adcock updated on 06/20/2014
This week, starting on Father's Day, I discovered a veritable trifecta of great and mostly free games. First is the momentous Tilt to Live 2: Redonkulous ($2.99 now, but was free), which is so awesome, it should be an iTunes Gaming Essentials! Next up is Semi-Automatic (free), a kookie retro time-stress zapper. Tap, slap, and spin to stay ahead of a pixelly robot attack. Last but not least is Pure Pinball ($1.99), which brings realistic pinball action to your idevice. Read on for the low down.
Master your iPhone in one minute a day:
Sign up to iPhone Life's Tip of the Day Newsletter and we'll send you a tip each day to save time and get the most out of your iPhone or iPad.
Tilt to Live 2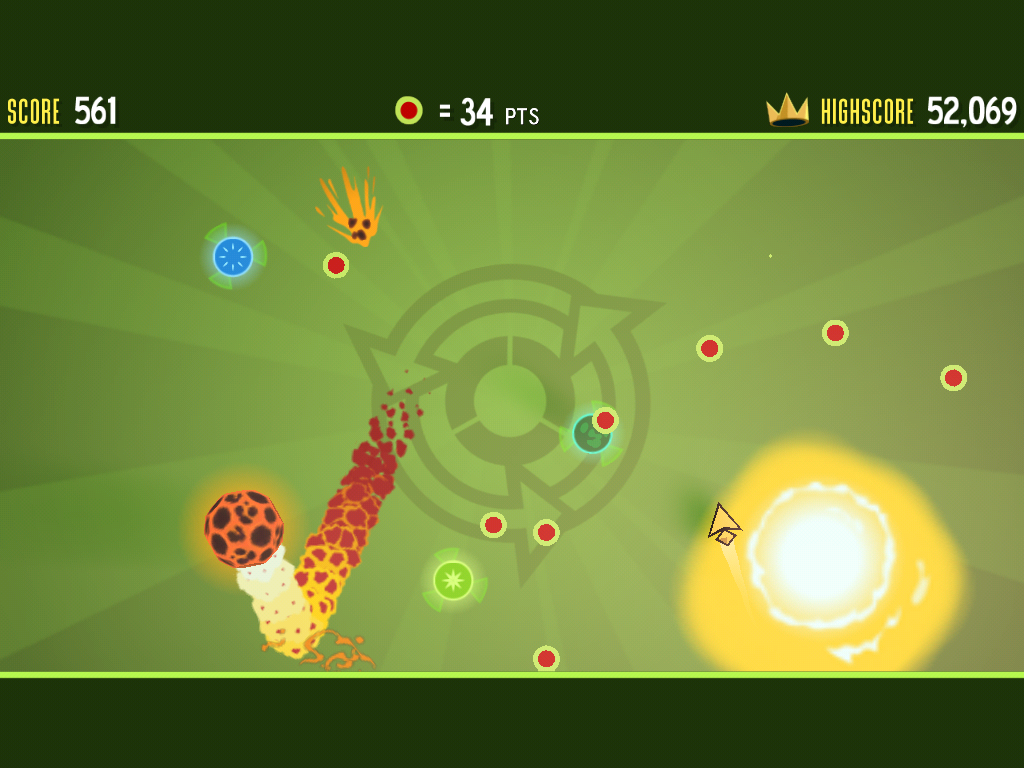 A bit of Tilt news first: One Man Left has another title in the oven, potentially to be named Gauntlet and released later this year. Tilt to Live introduced the endless dot runner way back in the days of the original iPhone, and I consider it the gold standard for games that require zero screen interaction. A tall order for a game that allows one to wield light-sabers, bounce fireballs, and perform precision maneuvers through an endless mob of attacking dots. Redonkulous has, of course, the hated but loved Code Red mode that invokes feelings of being shoved into the movie Panic Room (without the room)!
Semi-Automatic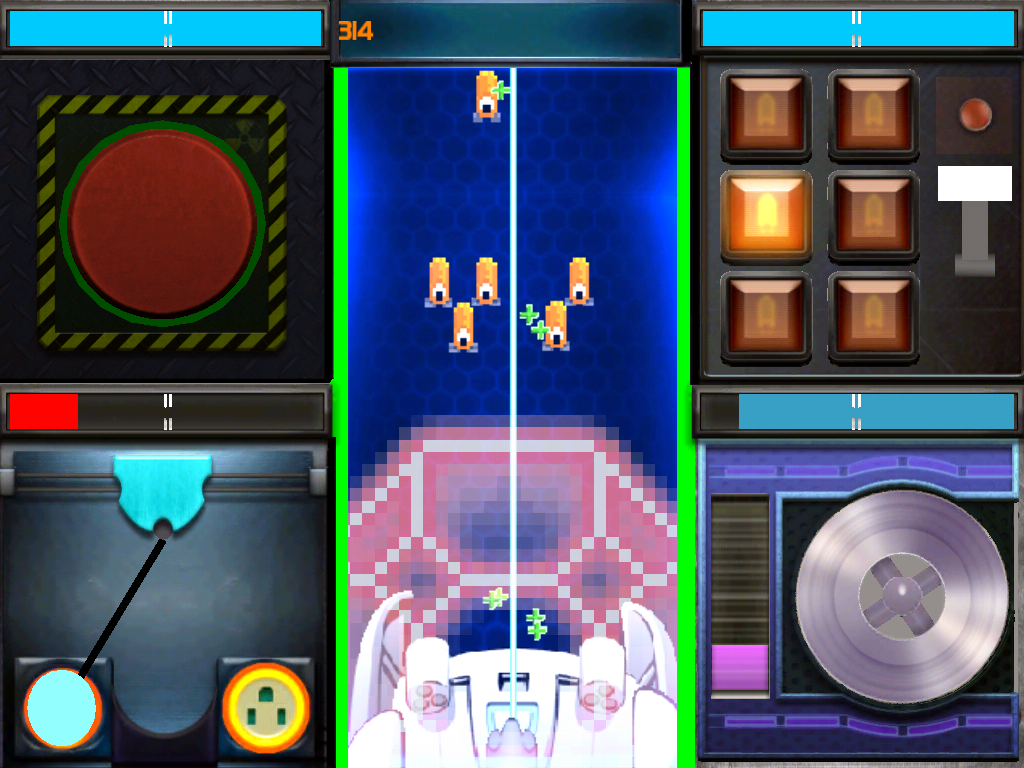 This retro game from the same developers behind the popular Threes is so well done that I can hardly find words to say how cool it is! The interface looks like hell, but don't be put off by this. There is game sophistication under the hood that other visually cool shooters don't match. At its core, SA is a vertical scroller, but the requirements to stand off the approaching enemies and keep shields, lasers, and missiles flush do not allow a moment of rest. All the while a Jeeves-like AI is cajoling and exhorting you to keep up the fight. The retro arcade music aptly assists in keeping you slapping and poking frenetically. This game is a gem, and fully deserving of a spolight in iTunes. I also love the opening startup synth jam. I could listen to that for hours!
Pure Pinball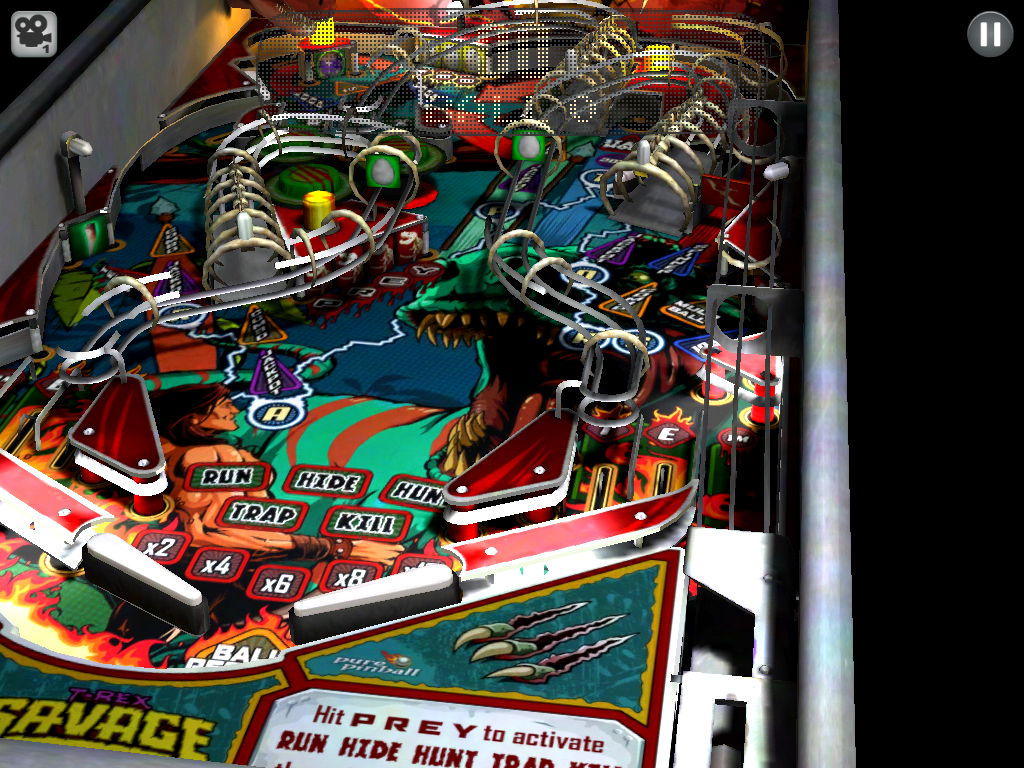 Finally, another pinball sim to smack around, pun intended, and a fine one. BUT. I'm not sure why no one has thought of using the accelerometer to detect machine "nudging." I mean, c'mon. A swipe? A soft button on a corner would be better than having to execute a swipe, for pete's sake! Table action is one area that pinball sims struggle with a little. I'm picky about my silver ball. I'm still looking for a game that can recreate ball popping. On a real pinball table, a particularly forceful shot (somewhat dependent on the adjustment made by the arcade owner on the flipper action) might reward the player with the shot jumping off the table and smacking against the overhead glass or other metallic parts (even sometimes becoming jammed somewhere in some area not intended by the designers of the table). I'll keep looking, but as with many pinball sims, Pure Pinball at least gets the basic physics spot on, though it's a little biased toward the space between the flippers. Pure Pinball overs nothing overly jaw dropping over other pinball sims I have reviewed; but it's still very well done.!
So, there you be! Three great and mostly free titles available in the App Store (but TTL is easily worth the $2.99), so go grab them while they last! What are you playing this week?