By Nate Adcock on Mon, 05/20/2013
I've been on a gaming hiatus as of late but am back in the swing of it with two great casual gaming titles just in time for Memorial Day. Can Knockdown 3 is a recent release by Infinite Dreams, the latest in its ball-throwing puzzle genre. Hyper Breaker Turbo (projected late-May release date), is an indie brick-breaking game coming soon to the App Store. Without further adieu, let's dig into some block-busting, can-smashing goodness.
Can Knockdown 3 ($0.99)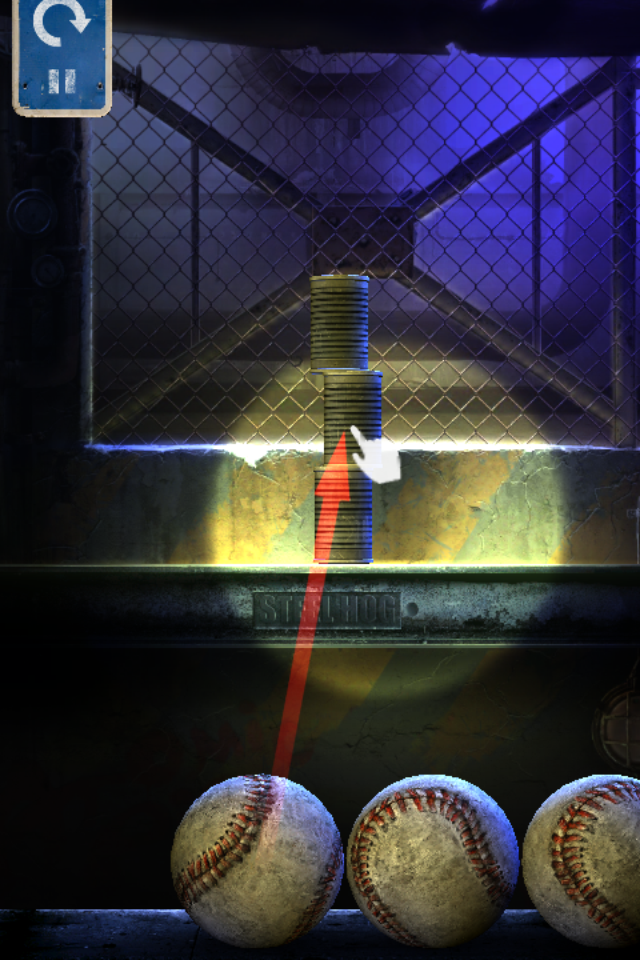 Can Knockdown 3 adds to the already popular series, each of which offers some variation on the old carnival game of throwing a ball at a stack of cans. The experience is just as realistic as Can Knockdown 2, with spot-on ball flying and can bouncing physics. The concept is to "throw" by quickly finger swiping the ball toward the targeted cans, knocking as many down as possible in the fewest throws. 
Master your iPhone in one minute a day:
Sign up to iPhone Life's Tip of the Day Newsletter and we'll send you a tip each day to save time and get the most out of your iPhone or iPad.
Each level offers a new and interesting puzzle, and special bonus can types (explosive, or extra ball can, for example) keep the gameplay challenging.
The developers replaced modes such as timer mode with a single advancement mode of play, offering varied visual settings in which to play. They also nicely enhanced sound effects and music. You also can replay a level instead of starting from the beginning as in the previous version. For CK2 owners though, I am not sure CK3 has enough enhancements to warrant an update, but definitely improves on the overall experience enough for newbies to grab it instead.
Brick Breaker is not my thing. I can only take so many bounces of the tiny computer balls before I am ready to go coo coo. My wife, however, is a Breakout master. She is an iPhone user, but keeps the battery on her old Blackberry alive just for playing the Breakout RIM version—yeah, talking serious Breakout addiction! So when I find a new clone, I give it to her (after trying my hand for the five minutes I can stand it). She is very selective about her taste in Breakout gaming, so when she says Hyper Breaker Turbo is a keeper, you can believe it!
If you don't know from Breakout or Brick Breaker—or Arkanoid as it was also called back in the day—Breakout is about block busting. In the evolution of early video games, Breakout was a logical step for the early pong-like ball bouncing games, adding a block-breaking element to more fully engage single players. In any breakout clone, you have a paddle at the bottom of an elongated course, and above you is a stack of blocks. A ball is released from your paddle and your job is to keep it bouncing and hitting (and thus busting) the blocks above you. If the ball passes below the paddle, you lose that round. A twist is added when the blocks descend toward you, eventually reaching the paddle at the bottom if not busted.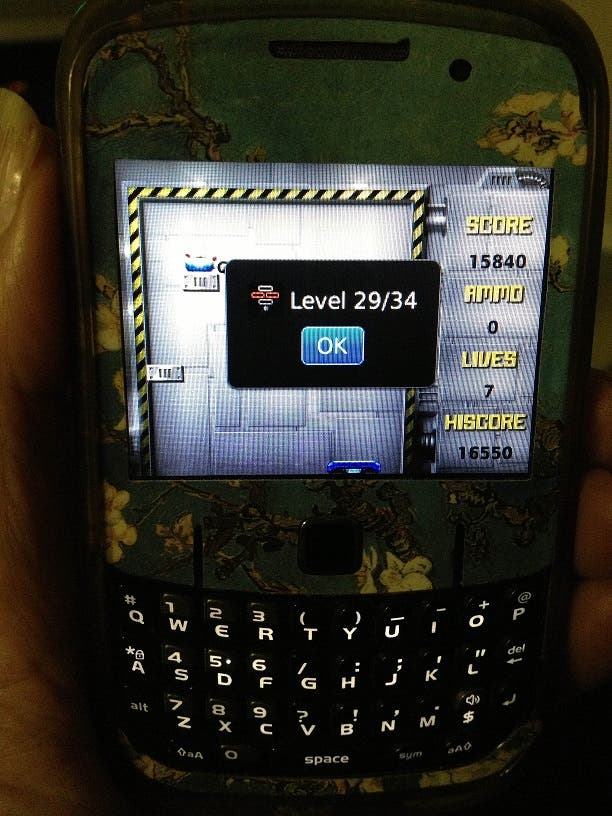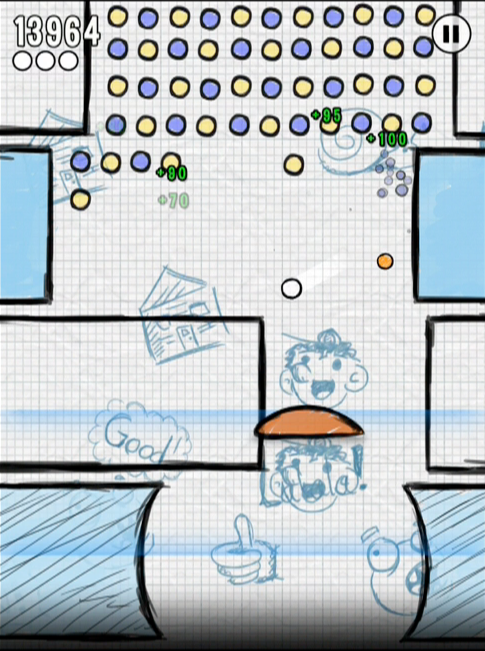 Hyper Breaker Turbo is like Breakout on crystal meth! The block sections continually move down in stages toward, past, and even below your paddle until you have finally smacked the ball up into the final goal at the very top of the course. The more blocks you destroy, the higher you score on each level.
Blocks also release power-ups and bonus items that you need to catch with your paddle (like extra ball bonuses). Unlike traditional breaker games, the paddle in HBT is convex shaped and can be moved in all directions (within a banded area toward the bottom). This allows you to strike the ball and send it careening up into the blocks at higher speeds or at shallow angles. Using this new breakout "slapping" technique will bust some of the multi-hit blocks in one go. If I had a complaint about HBT (which I don't), it would be that the in-game music (while arcade-like), can get a bit monotonous. You can disable it and elect to play your own tunes however.
The Verdict

Both Can Knockdown 3 and Hyper Breaker Turbo played well on my iPad mini and iPod touch, and I give them both the iPhone Life thumbs up. Just a note: both are portrait mode games and must be played thus. If you are looking for some casual physics puzzler gaming for the coming Memorial Day weekend, you won't go wrong with either and can grab them at the iTunes links above.
CK3 Pros

Perfect 3D animation and physics;

Interesting can smashing puzzles.
Cons

Not much different than previous version.
HBT Pros

Unique Breakout action;

Varied backgrounds and levels of play.
Cons

Music can get repetitive.