By Nate Adcock updated on 08/03/2012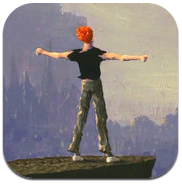 There are games, and then there are "Games". Games so cool and immersive, you wish they were actually in some sidereal universe you could visit (with game cheats, unlimited shields and heavy weapons of course). When I first experienced Another World, I instantly put it in that category. From the opening action sequences that set up the very cool back-story (could be a movie), to the point you crawl out of the water on Another World - 20th Anniversary (and see that thing on the cliff watching you) you feel creeped out... Tip to new game developers: This how to create a unique and compelling adventure game.
Master your iPhone in one minute a day:
Sign up to iPhone Life's Tip of the Day Newsletter and we'll send you a tip each day to save time and get the most out of your iPhone or iPad.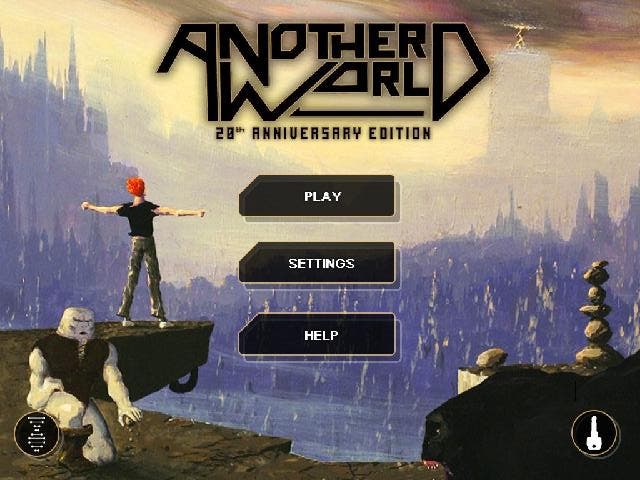 Another World is 87M in size, and I grabbed it on iTunes on my PC (and let iTunes store OTA push the app to my device). It is ported with the direct involvement of Eric Chahi, the original developer, in partnership with DotEmu and BulkyPix. So, as far as I can tell, it is much like the original in gaming terms, though you can switch to an HD graphics mode--which will smooth out the graphics and add some detail. The original is probably one of the best 2D side-view adventure games ever created, IMHO. If Stanley Kubrick had created video games instead of great movies, I think he would have made something like Another World. It's that good. Nuff said about the original. I did have some instability with the new iOS version on my iPad 1G. It is compatible with iPod touch, iPhone, and iPad running at least 3.1.3 or higher. I also tested it briefly on my iPod touch 4G.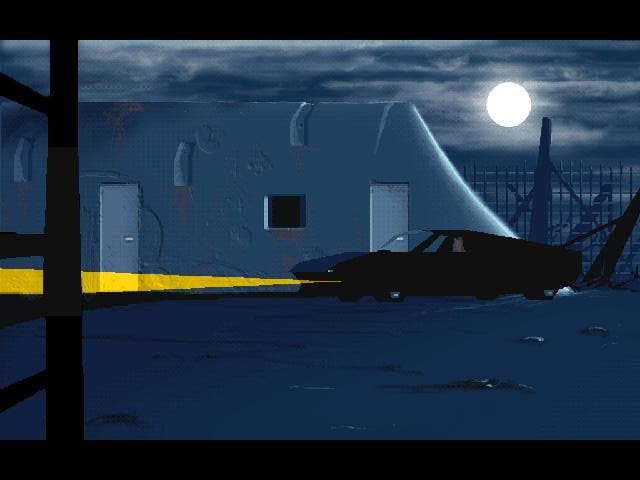 The story behind the game is pretty classic science fiction. Super smart scientist dude fiddles with particle accelerator in lab during thunderstorm--Mom never told him about running appliances and electric storms, I guess--result=zapped through time and space to another planet. The alien world he finds himself in (which at first looks a lot like the Arizona desert), is filled, he quickly discovers, with strange lethal creatures that all want to kill him.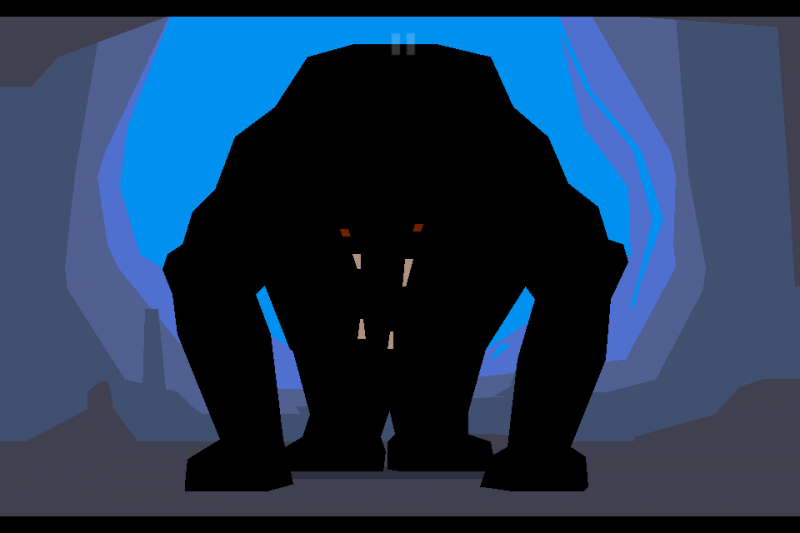 If you haven't played AW before, you can expect to die about 10 times in the first few scenes. This is before you get captured by a patrol of laser-toting aliens and taken to their underground prison (ostensibly to be put to work in the mines for the rest of your miserable life). There are 3 hardness settings that can be adjusted to make the game more or less challenging.
Lucky for you, you aren't alone. An alien prisoner taken in with you helps you--at least if you can figure out how to escape the cage you share with him. I don't want to give away spoilers in the review, as AW is not a typical shoot-em-up or simple adventure game, and working out solutions to the various challenges you will face is more than half the fun. The labyrinth of underground tunnels and prison areas are chock full of traps, puzzles and bad guys; all of which have to be carefully navigated and overcome to ensure your ultimate survival. Your new friend will help you unlock and persevere through many of the upcoming challenges.
The control schemes are simple. There are 2 to choose from. In the "touch" scheme, you touch left-side of the screen, your character moves left, and right he moves right--which by default is a walking pace. Action selectors are indicated on each side by small closed-in areas at the lower screen corners. To make the character run (which you will quickly need to do), you simply go left or right and select the same direction again, using tap-n-hold. "Actions" include a kick (if you are weaponless), or if your character has a weapon, he will fire it. Hold and release actions are sometimes required to activate special features of a weapon.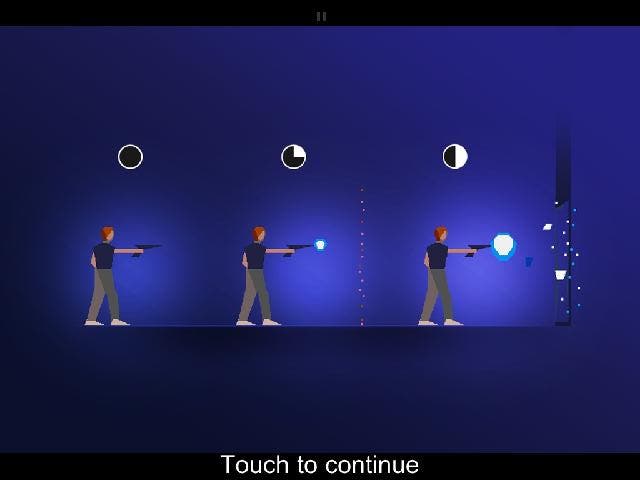 The laser pistol for example, not only shoots (single tap) but will also generate a protective field next to the character in the direction pointed by using tap-n-hold. Continue holding and an explosive burst will occur. Sometimes movement will require up and down, which is just a finger swipe in either direction. Action selectors are also used while in a run to jump over a hazard or obstacle. The second scheme adds a directional soft pad and action button to each side of the screen and allows you to position them wherever you like on the iPad version.
I had a few issues on my iPad. It went to a blank screen at least once, and crashed more than once (and I reset before playing). In regard to the control scheme, it works pretty well, but I would like to be able to adjust it more. It definitely is not difficult to master in either mode. I tried attaching a joystick to my screen to see how well that worked (using the JOYSTICK-IT from ThinkGeek-now on sale for $12.99), and it actually wasn't horrible, but somewhat problematic.
I found if I positioned it just right I could activate the action selector when required and also move in one particular direction, or center it in the D-Pad mode and control direction somewhat. However, I couldn't get it to reliably make the character run/jump in either control mode. Eventually I ditched the idea, as I kept dying while attempting to get it to work. I did make it past the water escape challenge/level, but when I went back to the game later my progress did not save..?
To me, AW on iOS is like coming home to find an old friend that you haven't seen in years waiting at the door. It was one of those rare games that I never tire of playing, so am sure I will be playing this one for a long while (and mentioning it regularly on my weekly "What I Played" post). It is opening price spendy at $4.99, so if you wait a bit, you might catch it on a promo for less. I think it's worth every penny at the opening price: An amazing adventure done up in old-school graphics, eerie sound effects, and an ambiance that is hard to capture in a video game. You won't be disappointed! Grab it at the link above!
Stay tuned to our blogs for more great news, reviews, tips and more here at iPhoneLife.com!