By Nate Adcock on Tue, 12/17/2013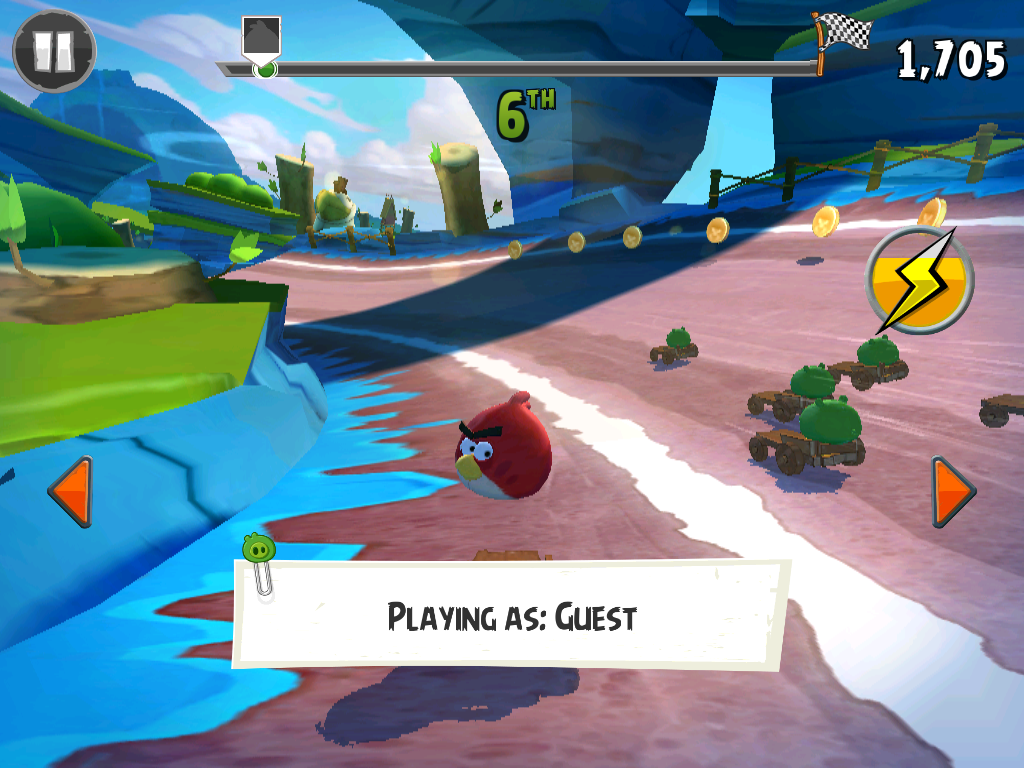 There's a buzz over Angry Birds Go (free), and 'freemium" titles in general to discuss in this edition of WIPTW. I was not aware that computer bits were being subjected to such draconian work conditions on our devices that they needed to rest; but Angry Birds Go introduces the "energy" concept to the Rovio game chest: a union break for overworked player characters, I suppose. Otherwise, ABG has plenty of good graphics, and is mostly goofy and fun like a cart race should be. Also played this week is the jam-packed action pinball slam of the season called Quantic Pinball ($2.99). If you like pinball, you will gorge yourself on this version.
Master your iPhone in one minute a day:
Sign up to iPhone Life's Tip of the Day Newsletter and we'll send you a tip each day to save time and get the most out of your iPhone or iPad.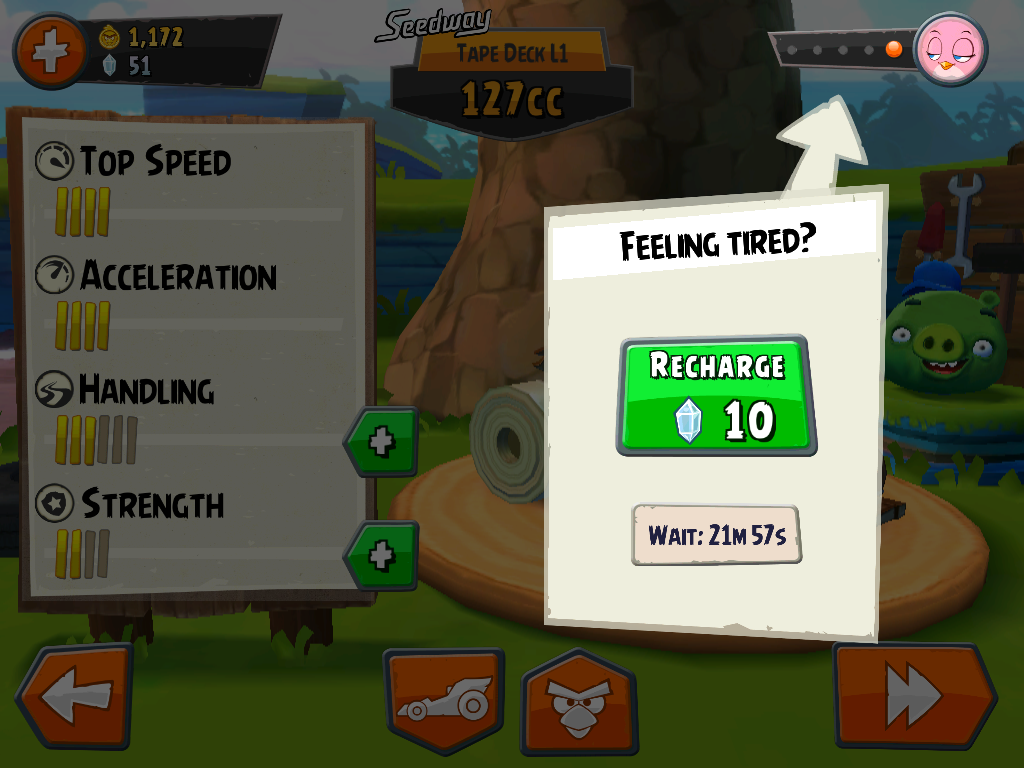 Angry Birds
It does on the face of it seem a bit cheesy for Rovio (the premier makers behind the monstrously successful Angry Birds enterprise), to do something like make an ad-loaded, IAP-smooching game like ABG. They have had plenty of success with the subsequent AB offerings, which pretty much held to the old paradigm of the one-time buying of the whole game. They even added content to their games with updates after the initial releases. Serious accolades are deserved. It begs the question though; are app developers becoming the money grubbing robber barons of the e-commerce world? Not totally, in my opinion.
The application space today is so crammed with apps, that it really is like apples to oranges when compared to buying games years ago that might have taken years of development effort to create.; games that might also stay viable for long periods, even on resale. So one should probably not judge the greedy, er, I mean-enterprising, Rovio developers too harshly in trying to further their empire in this very competitive space. To be fair, they made a good game, and also made it free to play (to a point). But how is the new AB game other than the deplorable "energy" aspect, which I'll explain in a minute? Great, actually, and also, well mostly, free.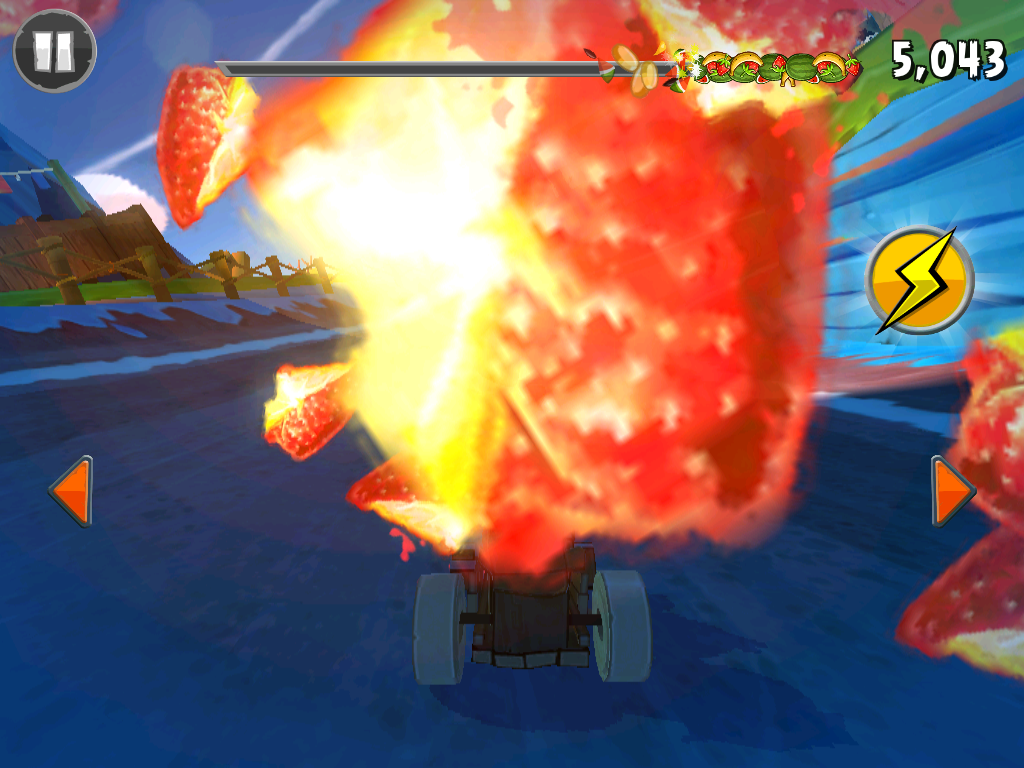 Angry Birds Go is fun to play, even the umpteenth time you have have to run the same course to clear out all the various challenges. It looks and sounds great (even on my "old" iPad mini), and though it isn't quite Super Mario or Crash Bandicoot great, it is on a par in many aspects. I am judging it from just the first course challenge only, because well, it timed out on both my characters (due to lack of energy), and then told me I had to wait 10 minutes to start again. I had played almost every level under the first course by that time.
Annoying yes, and maybe enough to make players get bored and move on, but still an all-round jolly good time. Ads are also inserted into the game as power-ups, which is admittedly a little on the creepy, Skynet, "we know what you like while you are playing" side of things. The overall point is basic obnoxious virtual cart racing, jumping about the various topsy-turvy racing challenges, and smashing into competitor carts. At least in the case of the first course, it is an all down-hill run with some speed boosts and obstacles thrown in. You run various events (race, time trial, fruit smash, etc.); and in a cool twist, you recruit your pool of racing characters from whoever you beat in the boss rounds.
Obviously, if you rise fast and far enough, you can rotate characters to let them rest for longer play experiences. Or you can just plunk down a bunch of virtual IAP payments to help you upgrade everything to blast through it all. The currency of ABG is coins and crystals, which unlock better car features. I give another tsk-tsk to Rovio for not really coming up with something more original and for loading the game full of money-grubbing tricks (the best cars have to be bought with IAPs, really?), but for an excellent and mostly [annoying] free racing cart game, one should not really complain too much.
Quantic Pinball
You should know if you have read other WIPTW posts that I love pinball, so any pinball clone instantly catches my eye. Quantic turns pinball into a Dodonpachi-style avalanche of flashing, mesmerizing pinball action that startles the senses, and almost made me go into a drooling mind-lock on a couple of occasions. It's pinball of course, but uber-modernized into a slick, fast, and nutty avalanche of lights and sound, and above all includes the coup-de-grace of modern pinball: The multi-ball free-for-all.... Oh, yeeaah! You get a lot of those in this amazing pinball immersion.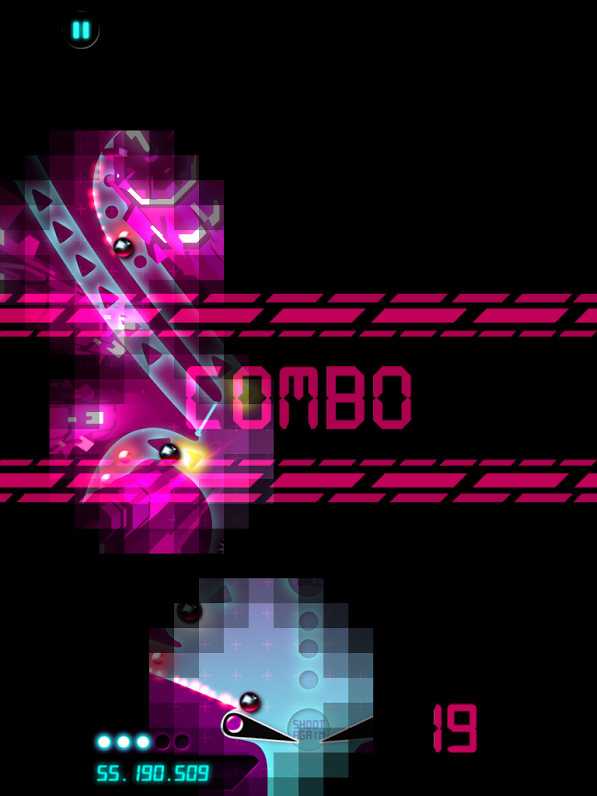 There is even a darn space invader-like, spider-zapping mini-game that can be unlocked in each level. Weird stuff abounds in this freakish pinball—in certain modes, the table lights all go out, except a small area around your ball, requiring you to slap at anything getting close to the flippers—and each level seems to go on and on until you think your brain will melt! It starts to become a nightmare merry-go-round you can't seem to get off of; but it's still too entrancing to stop playing. So as pinball action goes, this is a unique and original take, and therefore I like it a lot!
You can grab either of the above mentioned titles at the links above. What are you playing this week?