By Nate Adcock on Fri, 03/23/2012

I haven't done a "What I Played" column in a while, mainly due to lack of time to play much of anything. As the saying goes about all work and no play--so decided it was time to take a break and grab some new games! This week I downloaded Action Block Buster, a multi-spacial brick breaking experience; nulis, a physics game which defies description; and an exceptional rail shooter freebie from Disney called Motorcity. Read on for the full WIPTW ("What I played this week") roundup of these new games.
Master your iPhone in one minute a day:
Sign up to iPhone Life's Tip of the Day Newsletter and we'll send you a tip each day to save time and get the most out of your iPhone or iPad.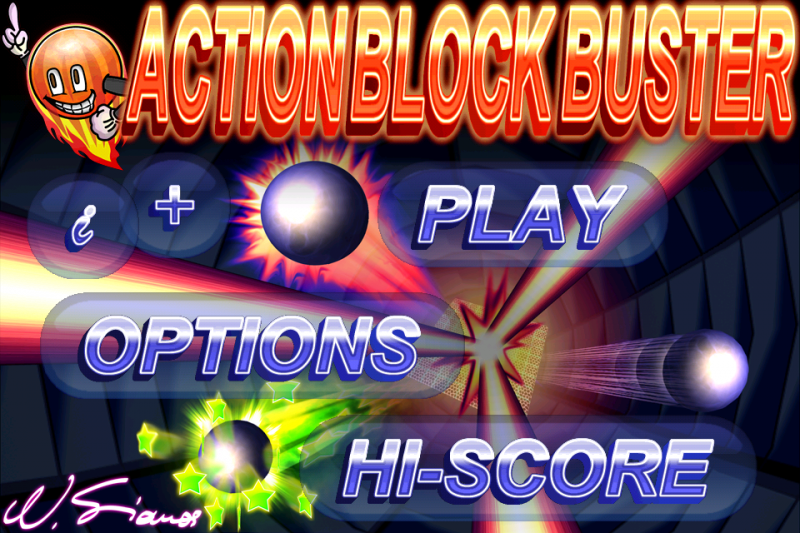 Action Block Buster is an iPhone Breakout or Arkanioid clone that excels in being hard to master. What seems a relatively cool idea on the surface quickly becomes somewhat annoying and downright teeth-grinding after awhile. The problem mainly lies in the paddle control. Instead of a simple back/forth, you have to drag the paddle around 4 sides of the block structure, in a race track pattern. 2 of the sides are so close to the paddle (and the blocks typically) to make shot setup all but impossible.
The ball often becomes trapped bouncing around behind the paddle and the corners. The game graphics are so-so, but I particularly like the way the blocks sort of break off the grid before disappearing. This game has promise with a few tweaks:
1. Make it truly iPad compatible-4 sided brick breaking would be more feasible on the bigger screen
2. Better control options-I admit I don't know what that would be, but the current method does not work that well
3. Spruce up the graphics a bit, though addmittedly the developer may have been going for a more retro look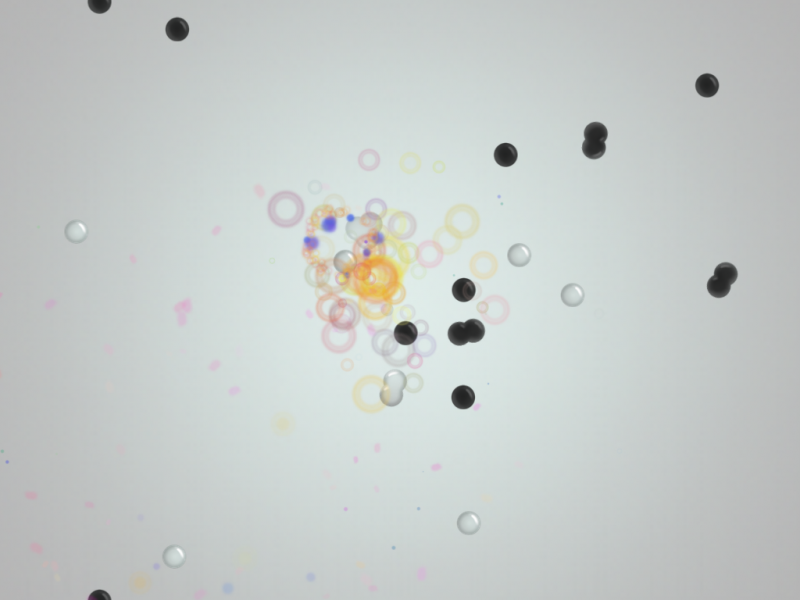 nulis is definitely off the beaten path for an iPad game. In fact, it's kind of hard to call it a game, since I haven't figured out how to score, win or lose, but there are levels seemingly, so I will classify it as "game" for now. It can be found in that category on the App store. I have to applaud the developer however for coming up with something simple, elegant, relaxing and compelling, even if it defies a description. The best I can do is call it tedious fun. The object is to draw (by simple touch and gestures) together dots of similar color (which then co-join), and then draw the joined pairs of opposite color toward one another to procreate more dots. Once 2 dots are mated, adding a third dot of the same color (which might seem like fun on paper) destroys all 3, and presumably should be avoided. The video below might explain better in case you are confused...
The same problem goes for bringing together mated pairs (same color kills both pairs). The object, to manage the matings and pairings occuring across the screen as dots multiply, collide and die in colorful bursts. The game seems seriously boring at first, but over time draws you in, as at some point you find you have a large herd of black/white dots moving about taking on a life of it's own. The accompanying music is calming and ethereal. This could be a good before bed game (relaxing insomniac aid), or one to enjoy with the kids, since it makes full use of multi touch--multiple players can join in the dot evolutionary saga at once.
Finally, you have to go download Motorcity, a freebie from Disney with epically great animations. The gameplay, the story, the weapons, and controls are all awesomely executed in this mere 53MB download, and work smoothly, even on iPad 1G. Pretty simple race/rail shooter, the object is to weave and dodge obstacles that zoom up the track at you, while blasting the bots trying to blast you back. This game is really enjoyable in all aspects (sounds, graphics, etc.), and features 6 levels of high-speed shooting coolness!!
Of the 3, have to give my personal thumbs up to Motorcity, as well as the relaxing nulis. Hey! Physics is always fun, right? ABBuster shows promise, and I think in a couple versions, it will be cooked with enough improvements to merit another thumbs up. All are free (though nulis and ABBuster have 99 cent versions)... Grab em at the links provided above.