By Nate Adcock updated on 08/03/2012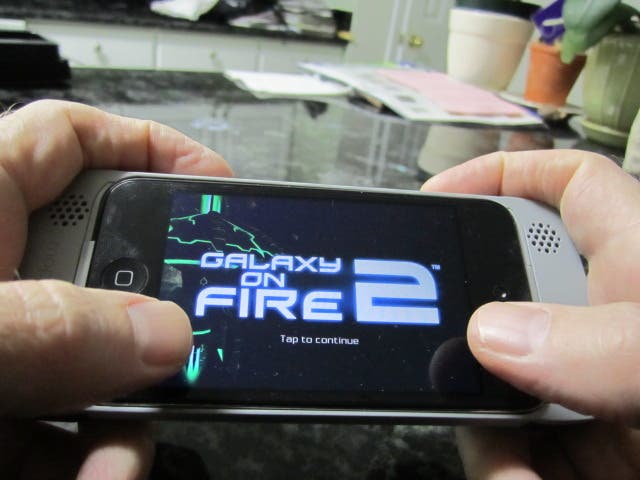 If you're really into 3D games like Galaxy on Fire, Shadow Gun, Dead Space, and Real Racing (and who that owns iPod touch isn't), then you need to check out the mophie pulse, or add it to the holiday gift list for that touch-toting loved one. It not only pumps out stereo volume through tiny L/R speakers embedded on each side of the unit, but serves as a handy gamepad holder and protective case as well. The pulse is not just a great gaming accessory. It turns iPod touch into a mini entertainment center, and I do not exaggerate. Attention iPod touch users, this is a decent sound accessory. Read on for full review and video demo...
Master your iPhone in one minute a day:
Sign up to iPhone Life's Tip of the Day Newsletter and we'll send you a tip each day to save time and get the most out of your iPhone or iPad.
If you enjoy games and multimedia on the touch, pulse is a worthy add-on. It not only pushes out better sound than iPod can manage natively, but it also adds vibration to your favorite games (though this was not my favorite thing, personally). If they could have somehow embedded even a single firing stud somewhere on one end, this case/controller combo would kill every other iPod case on the market (course getting controls to actually work in iOS games is another story). I'm talking total iPod case annihilation here. It's just barely less than that good without a d-pad or firing controls.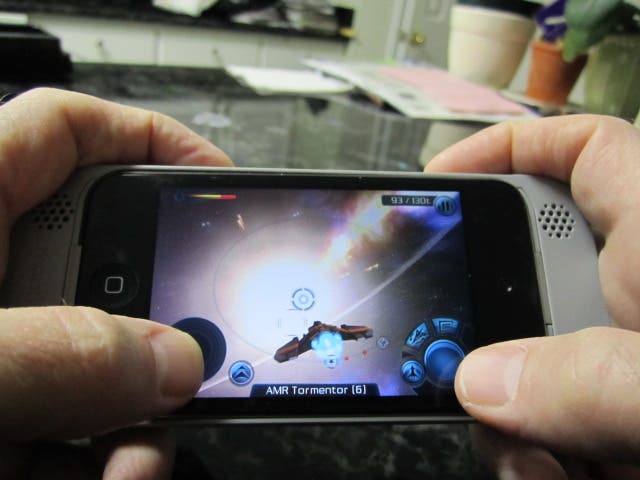 The pulse has 2 large rubberized grips on each end to provide a firm grip while you blast and dodge your way through whatever challenge might present itself. The extra bulk is ergonomic perfection. You slide touch into the front opening, which has a the required audio jack connector in the lower right, and it nicely snicks into place via 2 plastic clips. The unit has a small release latch in the back to pop the iPod free again.
Buttons on the outside of the unit are extended analogs to iPod volume controls, and the designers also found a way to provide a sleep/wake switch (in the depression where the camera hole is located). You can't charge when iPod is in the case--a minor annoyance, admittedly.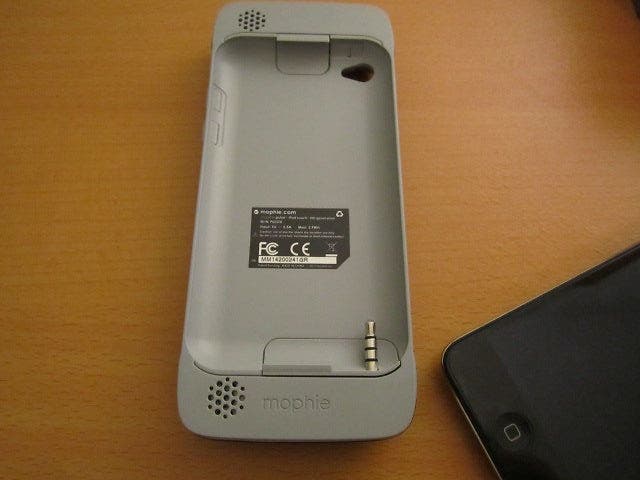 The case also provides an 800mAH rechargeable battery to fuel external sound production, and a small USB port is provided on one end for recharging it. On the other is an external pass-through headphone jack connection, so you can still plug in your own HPs when desired. Be nice if the unit would also charge and power iPod, but probably require more juice and more weight to do so.
You can check the charge like practically every other mophie charger, through the row of blue lights on the back (a small button activates the sensor). There is one aspect of the pulse that did not tickle my fancy as much. The "Rumble Feedback" mode. On many games it became more of a constant vibration that had my fingers going numb. Kind of a cool distraction, but not practical for long-term continuous use in my estimation. You can disable it and just go with normal stereo output, if you like.
You can grab the mophie pulse here at the main web site for 99 bucks. If you are an iPod touch gamer, probably want to add this accessory to your gift list this holiday season. Warning to gift buyers that this product is made specifically for iPod touch 4G only. iPod has to be naked (at least on the back) to fit properly, so if you use some kind of protective wrap (which I do), it must be removed for the iPod to fit properly.
Stay tuned to our blogs at iPhoneLife.com for more great iOS news, reviews, tips and tricks!