By Nate Adcock on Fri, 05/27/2011

Have to post up on 3 apps I am enjoying on the iPad (and iPod touch) this week. I admit I have finally succumbed, and am now drinking the iPad Kool-Aid. The iPod touch screen was too small for eBook reads. Anyway, wanted to showcase 2 games and an excellent sound composition app am checking out this week. Flap Flap, forwards the weirdly addictive bird saga of other games like Tiny Wings--with a decidedly more platform feel... If you like adventure games, eerie music, and somewhat unsettling pixilated graphics, you should check out Sword & Sworcery. Finally SoundPrism is a music app for the pro and beginner both!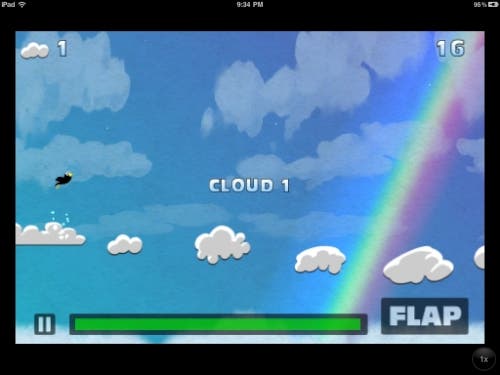 I previously posted a news blurb on Flap Flap, but to sum up a quick mini-review, the concept is to keep your bird flapping. Gravity, being what it is, pulls you down toward the screen bottom, and tapping the flap button resists that effect. The object is to capture rings, and avoid monsters (of which there are varying types), and ultimately to keep flying. The music and screens are painfully cheerful, but somehow hypnotic only in a way that piloting a computerized bird can provide. Now with a Cloud touch mode!
Master your iPhone in one minute a day:
Sign up to iPhone Life's Tip of the Day Newsletter and we'll send you a tip each day to save time and get the most out of your iPhone or iPad.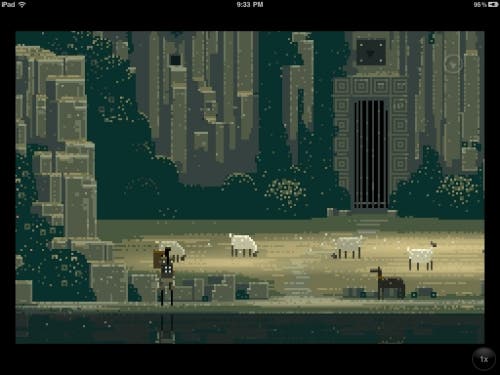 If you want a great adventure, leave the iOS device at home, and go somewhere exciting like the Amazon rainforest. If you want to try out a different adventure game on your iPod, iPhone or iPad--one I think captures the flavor and nostalgia of both past and present in this genre, check out Sword & Sworcery (version for iPad also available). First off, it's not a fancy 3-D FPS kind of adventure, so if you are only into that, you might move along then... You have to experience this app to understand (and probably be an old-school adventure game buff), but it is weirdly fun and creepy. Artsy adventure, if you will... warning: some may find it boring, and the graphics silly. I did not.
Finally, SoundPrism is to music apps what S&S mentioned above is to adventure games. It both enhances and slickly dumbs down the pursuit of the goal. Not incidentally,  the makers of S&S mentioned above give props to the SoundPrism app for helping to create the soundtracks for the game. This synth app actually makes it difficult to make unharmonious sounds emanate from the iPad (and I tried). If you want to use iPad, iPhone and iPod to easily create awesomely cool music compositions, SoundPrism is a good place to start. I'll swing back for a more thorough review later (Pro version now on-sale for 50% off-- at $7.99 for limited time)!