By Nate Adcock on Wed, 07/25/2012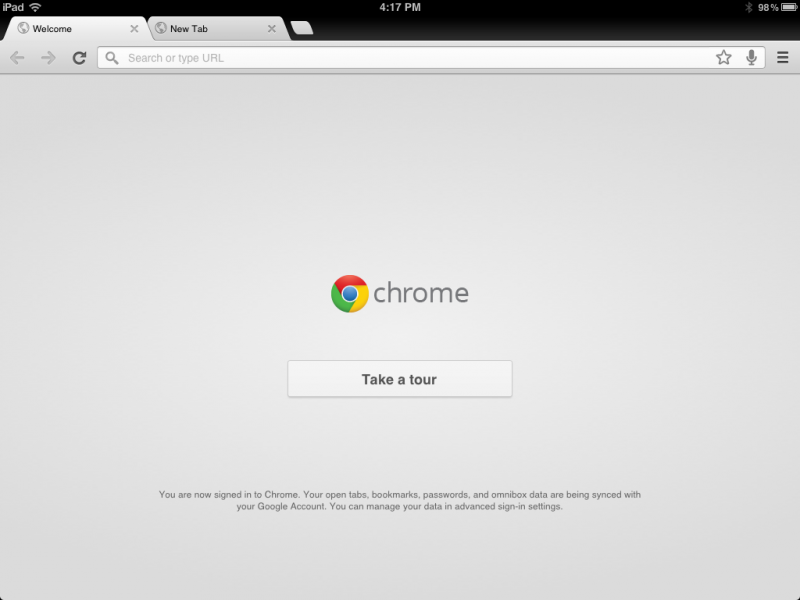 Was able to check out 3 new handy utilities this week, and the new so-called Chrome for iOS browser, which is the Safari engine in a Chrome-like wrapper with a few added features that help if you are already drinking the Goog kool-aid. I have come to rely heavily on Safari, and IMO, Chrome mobile did not impress at all. About the only thing I liked was being able to get to my bookmarks, but it performed too chaotically to be useful. Also in this post, I cover some handy lightweight remote control apps (PC HUD and OFF) that let you monitor, stop or restart a PC or Mac from your iDevice, and a really decent calc/notepad app (CalcTape) for running accounting tallies and similar number-crunching tasks. As a bonus, I'll round up 3 of my fav free utilities at the end! Perfect end to a review roundup...
Master your iPhone in one minute a day:
Sign up to iPhone Life's Tip of the Day Newsletter and we'll send you a tip each day to save time and get the most out of your iPhone or iPad.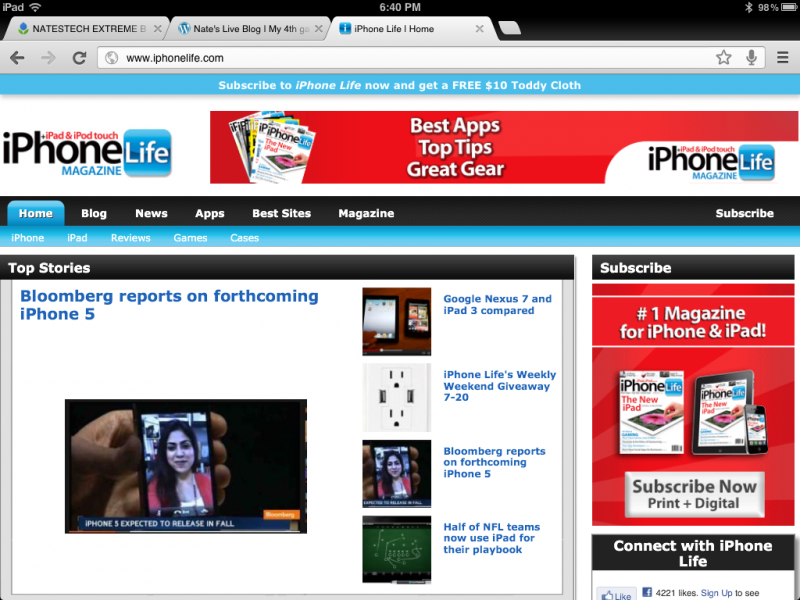 I am a die-hard Chrome on PC lover. I do not use hardly any other browser ever. I sign-in with my account, and use it to check mail, upload and share documents, check weather and latest tech blog headlines, go to my favorite sites and much more. On Android, I love the synergy that Google bakes into the OS for their users. If you are a total Google fanboy or girl, and you have Android, I envy the level of coolness that you enjoy through both mobile and desktop. I am however an iOS user. I do not get to share in that coolness, because well frankly Apple hates Google and would like to see it die... Ok, well that's not the only reason, but let's say that without that supporting framework, it is unlikely Google apps on iOS will ever rival the Android equivalent. So, apps like GMail and Chrome while offering a few of the great features that compel users to sign up for the Goog services, leave the Google power user a bit frustrated (though the GMail app was recently updated with notifications). Anyhoo, I digress... Chrome on iOS suffers from the same lack of integrated features that Gmail does.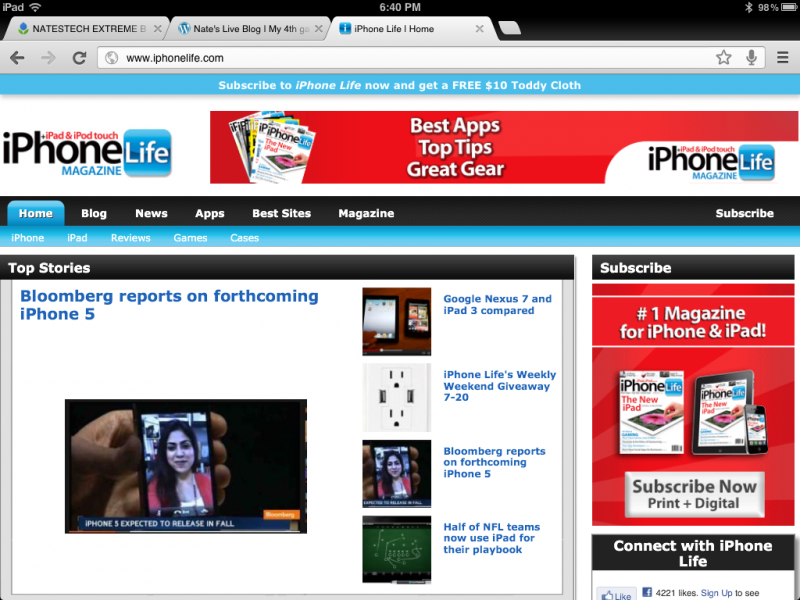 First I'm a big multi-tab user, and I often have tabs doing things at the same time even loading several pages simultaneously while waiting for them to load. For example, I love the free Magnatune on-line music services. You can quickly browse and play indie artists in the Safari browser plug-in, and you can have one tab playing your favorite artist while, in another for example, typing up this post. Not only did Chrome mobile not reliably play the stream, it would not continue to play it once I selected other tabs. It seemingly updates every tab you return to. This also means sporadic results with on-line WYSIWYG editors, as I often navigate away from my post to search or veerify some piece of information. The constant reloads meant losing my edits (unless I save every change, which would be stupid). Page loads were erratic, form entry and text field selection was equally difficult to manipulate or control, often requiring multiple selects to get the js to respond and caused me to feel like I was experiencing a much slower load time for sites on average. Other than getting to my fav Google sites and bookmarks, and looking like it's PC big brother, the iOS form of Chrome has little compelling to make me switch. You can't set it as the "default" browser in iOS, and get no tab sand-boxing... You do get to enter search words into the single center omnibox, but not sure that's enough for me to recommend it yet.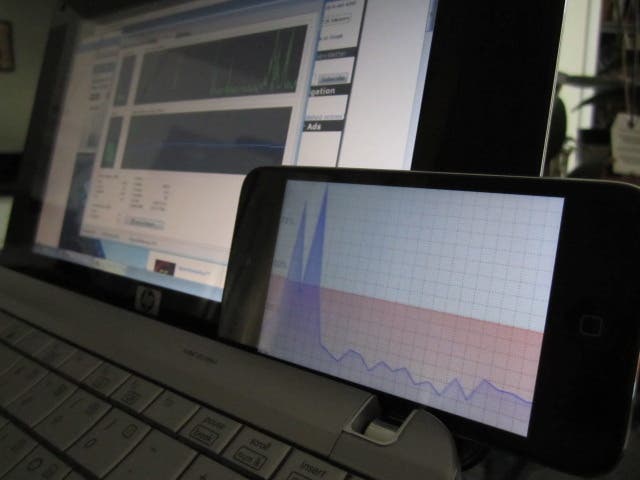 Off and PC HUD are both tiny apps from app developer Mark Bridges, each for $1.99. Neither one does anything mind-blowing, and in fact would be better suited being folded into one single utility IMO (which at most should be 99 cents). OFF allows you to shutdown, or restart (immediately, or delayed for 1 hour) your Mac or PC... It would be nice to be able to use hibernate or sleep modes as well, or to scroll through a list of running processes/services and potentially stop or restart some of them (which might be better suited for PC HUD).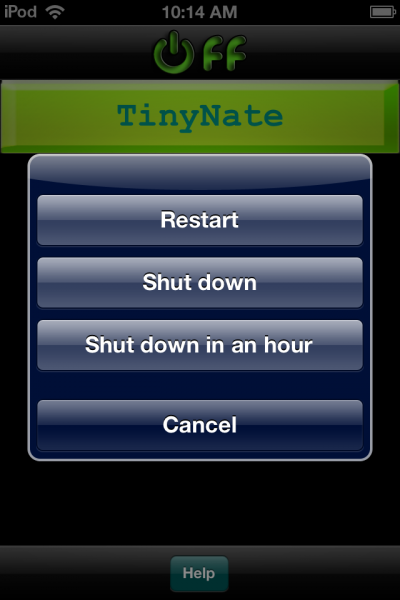 PC HUD is similarly minimalist; pretty much a graph of current CPU and memory utilzation much like you would see using the task manager. You can change the backgrounds, and though these utils only do one thing, they worked very well in my testing. Could be a handy way for testers to remotely monitor basic performance characteristics, or just a cool use for your iPod touch or iPhone when at work (looks really technical in front of the boss). Off could be handy to stop a number of computers (say a classroom). Both require Bonjour services and Java runtime to be installed. 
CalcTape is a novel app idea (though the pen and paper version has been around for ages) and only 99 cents! Cross the simplicity of the iPad notepad with an accounting style calculator function and you have... CalcPad! No, er actually, "CalcTape" (guess CalcPad was taken)! Any small business, tax service, real-estate or retail sales business could benefit a lot from this app. You can quickly run a calculation or two or keep a running tally of expenses, balance a checkbook, or figure out your interest on a loan. Coolest thing is that at the end of a long string of calcs, you can go back, change a value, and CalcTape updates the whole result set! You can also share your calcs via email. A handful of options are available to tweak the look (fonts, margins, etc.), but it's a calculation pad... I mean what is there to tweak, really? You can adjust the tax rate percentage, though it would be beneficial for more advanced users to create a table of similar rates along with a selector for switching between them.
Wanted to wrap by mentioning 3 more free utilities that I can't live without: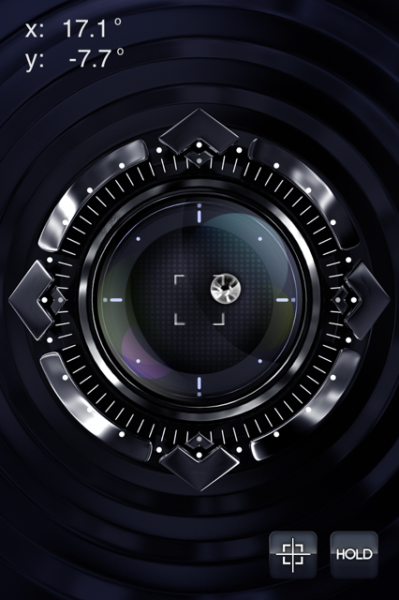 1. iTools: Always forget for a minute I have this one installed, but if you need to level anything, it comes in very handy. Has a protractor, a ruler, gyro-style and carpenter level, and no ads either...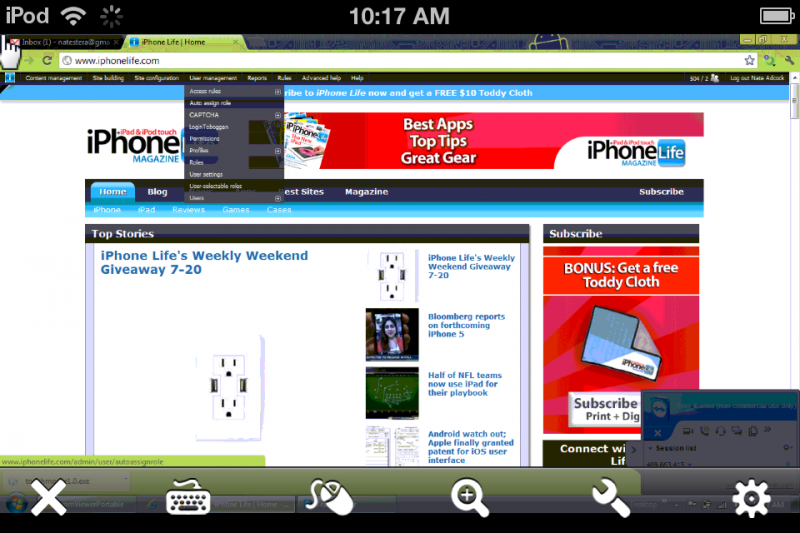 2. TeamViewer: Bring this RC freebie up every chance I get. Easy to use way--run from a mem stick--to hit any computer from just about anywhere in the world from your phone or pad. Lot's of great features, no ads.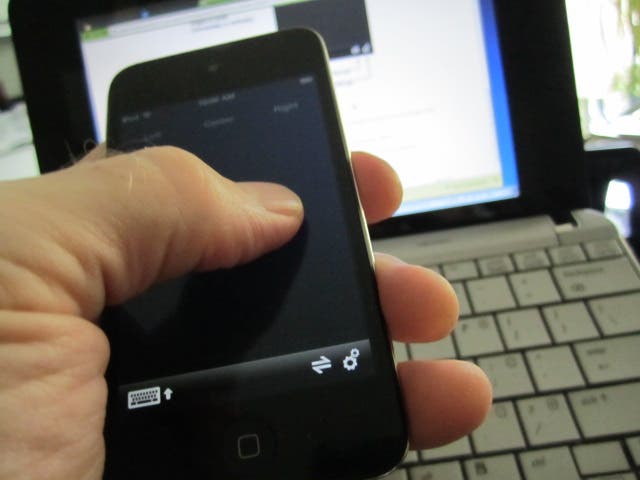 3. TouchMouse: Have a bunch of the Logitech mice around. Install a small utility on your computer, and bam! Instant remote touchpad control, even one-handed (great for a presentation). Free, easy and no ads...works really well with the new Metro UI in Windows 8.
Grab all these new apps at the links in the above, and stay tuned to iPhoneLife for all things iOS--news, reviews, tips, promotions and more!