By Nate Adcock on Sun, 05/20/2012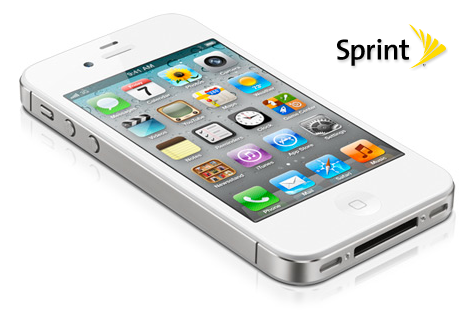 If you still haven't made the jump to iPhone 4S, now might be a good time. Sprint is offering a trade-in deal and unlimited data coverage that could snare you 100 bucks in savings when you switch (from any other carrier) to the 4S! You can trade your current iPhone in either on-line or at a store. The offer won't last forever, so you might want to go for it now... Read on for full details from PR release.
"Beginning today, May 18, for a limited time only, customers can bring in their current iPhone from any other carrier to a Sprint store (or online and telesales) and receive at least $100 off the purchase of a new iPhone 4S (excludes upgrades) with a new line of service and two year agreement."



Below are the two ways people take advantage of this limited time offer:



Save in store:
Reserve your iPhone 4S online at www.sprint.com (excludes upgrades)
Bring your old iPhone with you to a Sprint store
Save $100 instantly when you activate a new line of service!


Save Online
Go to sprint.com/iPhone to buy your iPhone 4S through our online store and open a new line of service (excludes upgrades)
After you receive your new iPhone, visit sprint.com/buyback and click Trade in my device to receive a shipping label via email. (Note: If your Buyback value is less than $100, we'll make up the difference with an additional account credit. You'll need to activate your new phone by 7/3/12 and trade-in by 8/14/12.)
Receive a credit on your bill within 2 to 3 billing cycles. Your credit may be spilt into 2 payments. Please wait the full 3 month billing cycle to receive your full $100 credit.