By Nate Adcock on Sat, 12/11/2010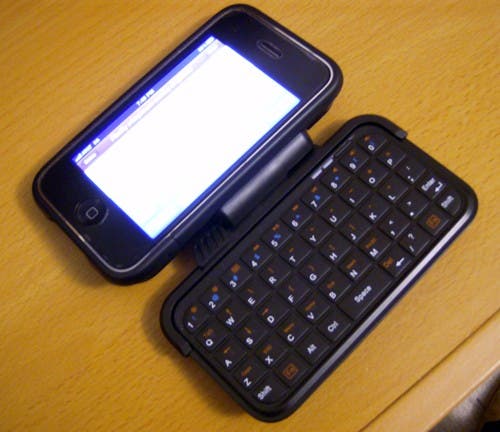 An external keyboard is a good way to flaunt the power of iPhone Bluetooth, but to be effective, it has to be compact enough to be carried around. Maybe you would like a keyboard that doubles as a case--hmmm, what would that be like? Oh yeah, and flips out like one of those trippy flip phones with a thumbpad too! Woah...! The TK-421 from ThinkGeek.com is just what you have been looking for...
Master your iPhone in one minute a day:
Sign up to iPhone Life's Tip of the Day Newsletter and we'll send you a tip each day to save time and get the most out of your iPhone or iPad.
This Keyboard does all that. It flips out and doubles as a case. It gives you remote keyboard input and control over your iPhone. Even has Fn-key shortcuts to start/stop and fast-forward your tunes. It is a worthy BT accessory. I tested the 3GS compatible version with my son's iPhone, and even with my 4G iPod touch. It worked flawlessly with both, but I do have a couple of minor gripes. Always with the gripes, I know...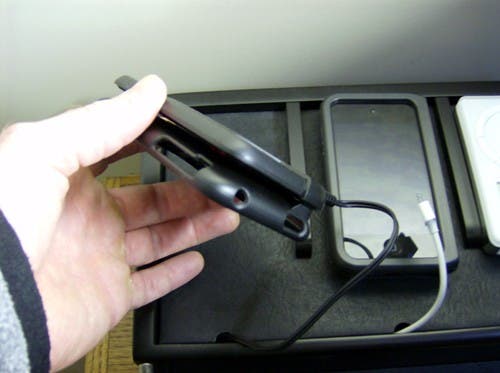 The keyboard is a tad bulkier than I expected when folded up (about an inch thick). It rotates (when opening/closing) around a central pin, and snicks nicely into place for texting. The keys are square, of decent size and made of durable hard plastic. Blackberry users (of which I am one) will envy the superior roominess and perky, tactile feedback when thumb-typing on the TK-421. The keyboard part of the unit seems quite sturdy.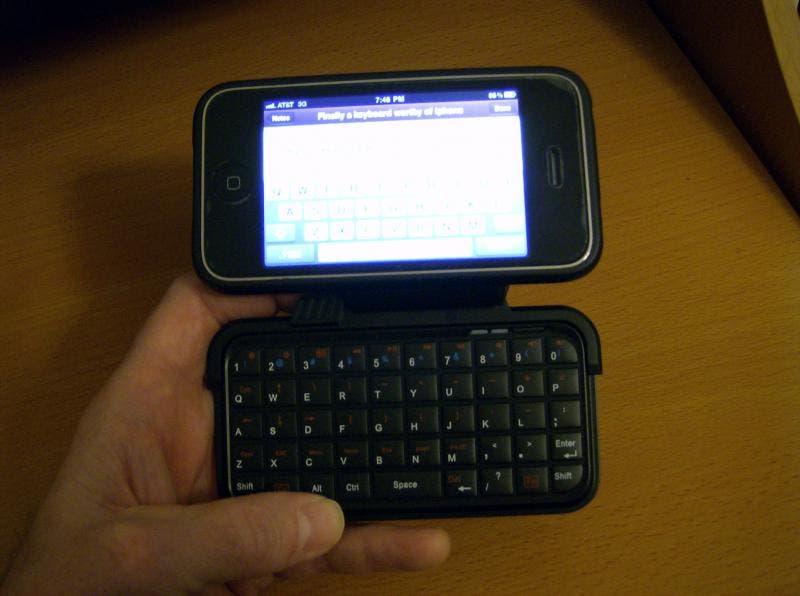 The black, molded case where the iPhone is seated is made of a mostly thin plastic that stops short of enclosing any part of the face. The case section does not look like it will stand up well to rough handling or drops. You might want to keep the whole thing in a more durable case if you need better protection.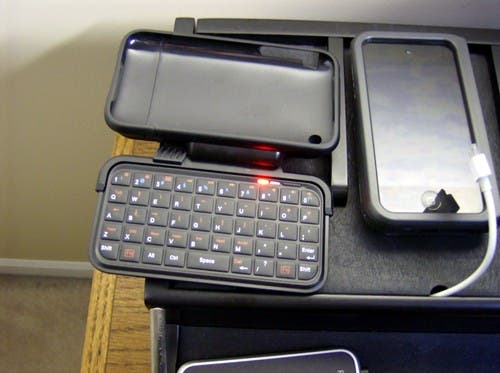 Even if you don't use the TK-421 as a case per se, you can always pair it with a device and use it separately (I tested it with my netbook and my iPod touch 4G), though that does reduce the coolness and portability factor. It is important to note that the 3G iPhone does not support BT pairing with this device. You need at least a 3GS version. Any other devices you wish to use it with must likewise support the HID profile.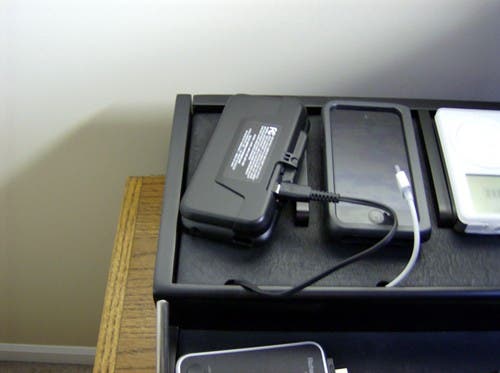 In the rear is a Micro-USB port. The TK-421 comes with a USB charging accessory cable, and a quick start instruction manual. To set it up with iPhone (or touch or other...), you flick a switch on the back to the On position, and enable BT on your phone (under General Settings).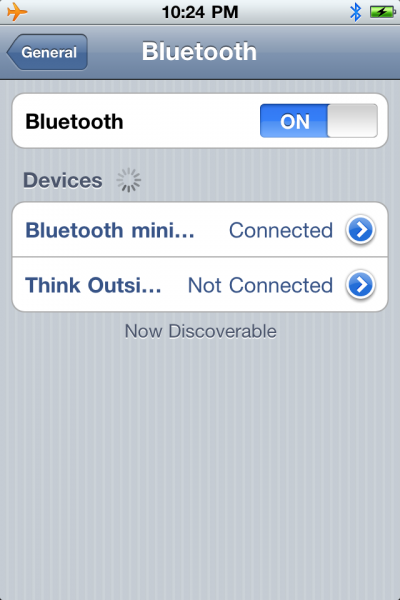 After enabling BT, the TK-421 should be discovered, and then can be connected to by tapping on it when it shows in the list (see above). Finish the pairing by typing a number combo from the keyboard (and hitting enter), and it should be ready for use (see below). The keyboard will take the place of the on-screen soft keyboard, and should work with all text-input related apps (messaging, notes, mail, etc.). You can also adjust volume using the Fn key and 9/0. The keyboard will auto turn off when not in use to save it's Li-ion battery, and charges up fully in a few hours.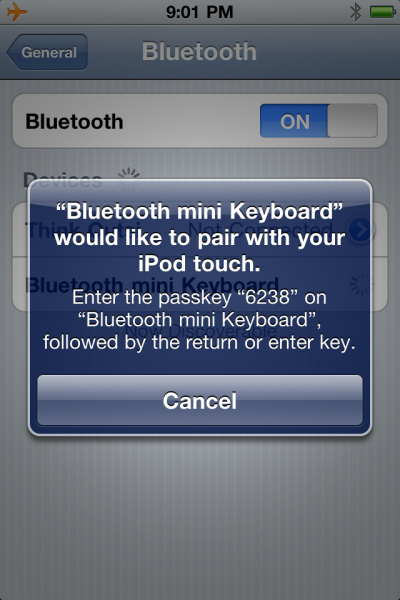 The Verdict: The TK-421 is an effective tech add-on for the iPhone (or touch) that will not break the bank, and thus sits high on my list of useful gift gadgetry ideas this year. It worked well with iPhone, and my 4G touch (even had it fitting pretty snugly in the case using some padding material). Though it is designed in 2 flavors specifically for the 3GS and the 4G iPhone, the standard BT should make it compatible with many a computing device. I still prefer my full-sized foldaway BT keyboard, but then that's not really thumb-able. I would probably try to pry the case off if I were to use it in that way. Go get a TK-421 for your geek here at ThinkGeek.com... They were still in stock when I wrote this.
Want more great gift ideas this year?... See my recent article in the iPhoneLife Buyers Guide here! Don't forget to stay tuned to our blogs for more great reviews, tips, and product news. While you are at it, you might want to sign up for a subscription of our print edition.